Linen: A Natural for Slipcovers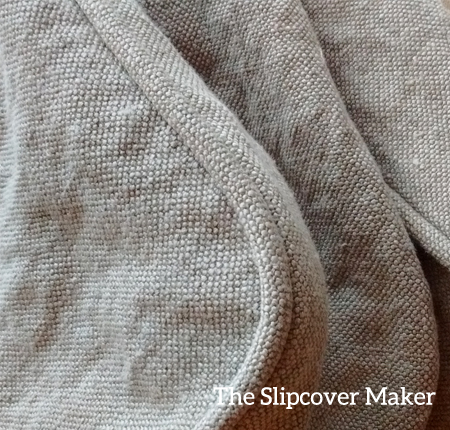 Linen is one of my top five favorite slipcover fabrics.
Medium and heavy weight linen (flax) fabric is incredibly strong and durable, ideal for washable slipcovers. When the fiber is cultivated naturally and the fabric is produced via organic methods you get a cloth free of chemicals. That means no toxins will out gas or abrade in your home unlike many conventional home décor fabrics that are finished with harmful chemical agents.
You'll find linen fabric offered in variety of colors, but if you're drawn to a neutral palette you'll love the pure, natural hues of un-dyed linen. Simple, rustic shades that are soothing and so easy to live with no matter the season.
Check out my linen fabric reviews to find out which ones I use for slipcovers.
I came across this great article, The Master of Linen. You'll appreciate linen even more after you read it!