Cottage-Style Slipcover in Natural Denim
I make a lot of custom slipcovers in washable denim. It's a popular choice because it's so versatile and durable. For this project, I used Big Duck's natural bull denim.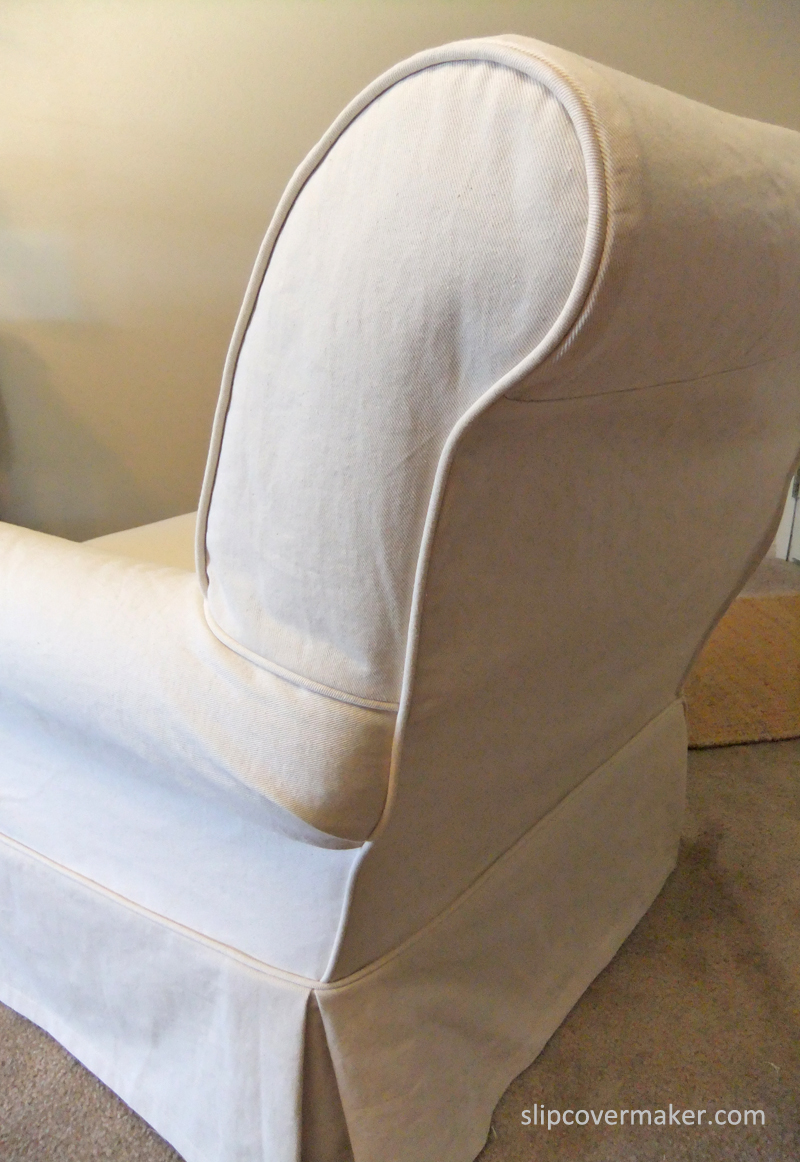 This 12 oz. denim offers good coverage, especially over the textured upholstery. Once it was washed it became supple and took on a wonderful broken-in look.
I created a relaxed fit and added a tailored skirt to give my customer's pair of family-friendly chairs a little cottage charm.
Read more details about natural bull denim on my Fabrics page.