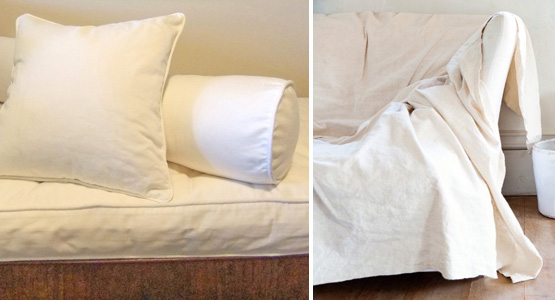 A natural color drop cloth makes a good looking, casual slipcover. Whether it's sewn into a custom-fitted slipcover or artfully draped over your furniture, a drop cloth, or two, will provide durable cotton yardage for your project at an affordable price.
One 8 to 10 ounce drop cloth measuring 10 x 12 feet (120" x 144") will yield 2 cuts of 4 running yards at 60" wide before wash.
100% cotton drop cloths have high shrinkage and usually have one to two vertical seams so plan accordingly. Look for a premium quality drop cloth to avoid stains or major flaws.
Photo credits: The Slipcover Maker, The Selby