Sectional Slipcover in Rustic Linen Cotton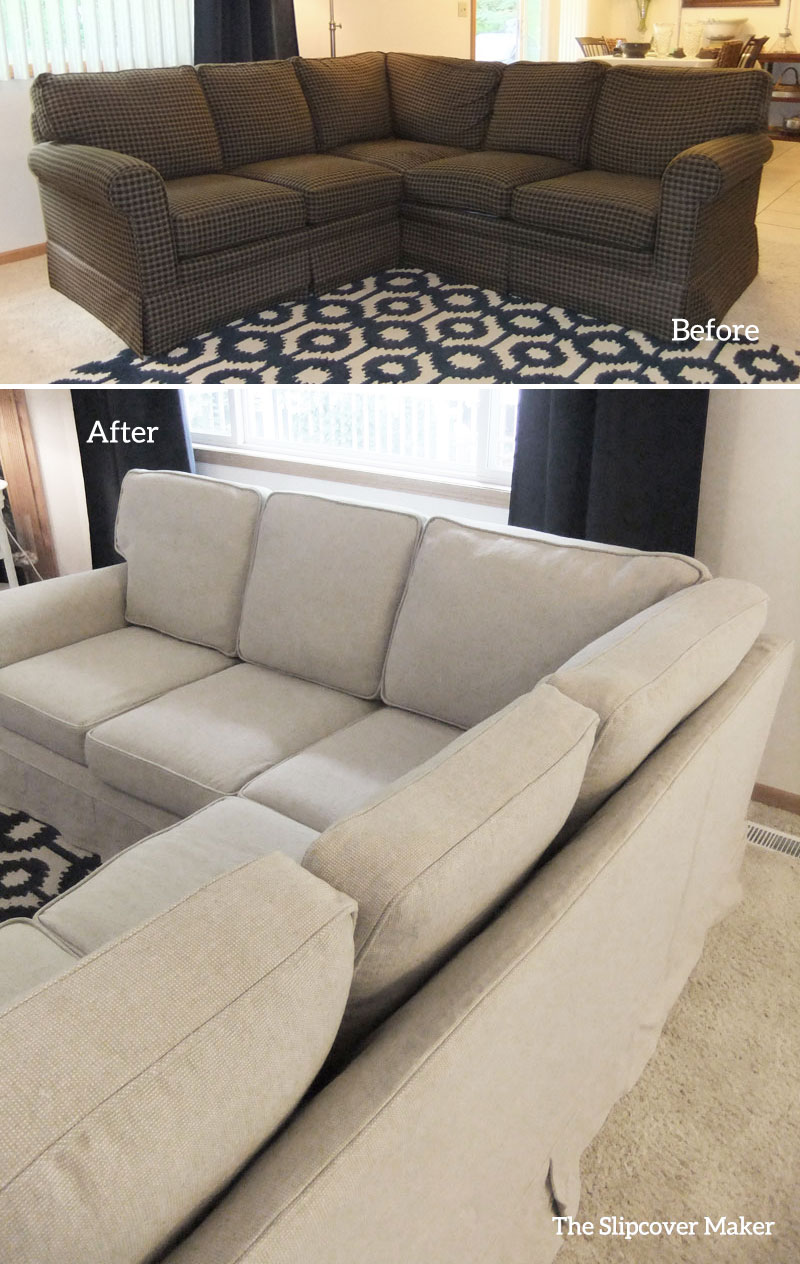 If you like the idea of a relaxed linen slipcover but don't want a lot of wrinkles this linen and cotton fabric is a good alternative.
It's a thick yet supple cloth featuring a tiny box texture that shows off both the un-dyed flax and natural cotton color. Slubs and nubs are part of its charm. The look is more rustic than refined — think casual farmhouse style.
Here's what you can expect when working with this Upholstery Linen in color Oatmeal from Gray Line Linen:
High shrinkage. It shrinks 5″ on a one yard length and 3″ on the width. Pre-shrink your yardage in jumbo size washers and driers before you make your slipcover and you're good to go.
Heavy weight. Sewing multiple layers will require an industrial machine. For projects with simple seams and few layers this fabric will feed through a home sewing machine just fine.
Slight give. Fabric eases out a bit when sewing and probably will to the same with wear. Start with a snug slipcover fit and control the give as you sew for best results.