Slipcover Inspiration on Pinterest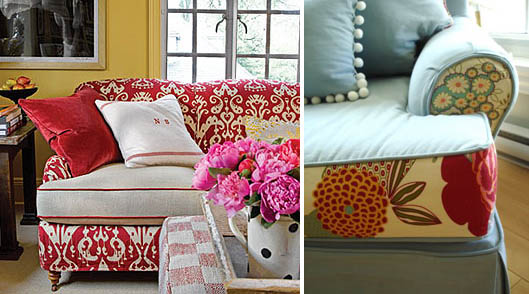 Just spotted interior designer Maryann Rizzo's Pinterest page called Slipcovers. So many good ideas, especially these: a sofa makeover featured in Country Living and the 90's chair transformation found on Restyled Home's blog.
What inspires me most: the creative combination of solid and print fabrics with contrast cord…or pom-poms!
What's your favorite slipcover pin?