INDUStrial sewing Machine & Serger
These are the industrial machines I use in my slipcover business. They are designed to sew through multiple layers of heavy weight denim, canvas, and other home decor fabrics with very high speed and much more power than a heavy duty home sewing machine.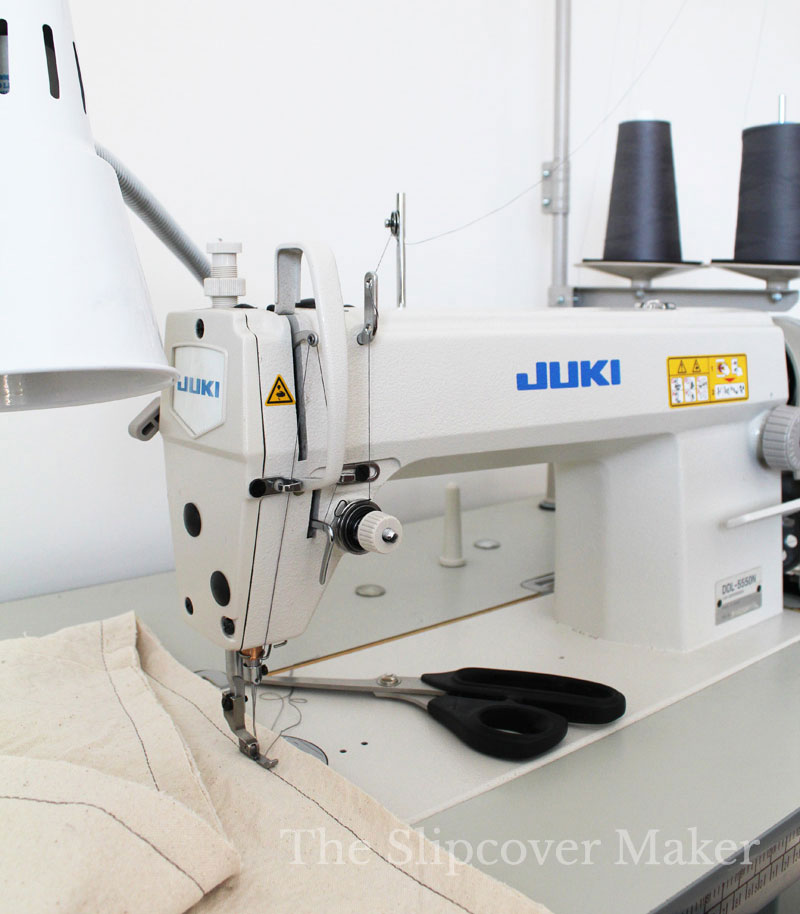 Juki DDL-5550N Industrial Single Needle Machine with a servo motor. This machine is workhorse! Fast, reliable and simple to use. No computerized parts, no bells and whistles. Just forward and backward straight stitch with 5 stitch lengths.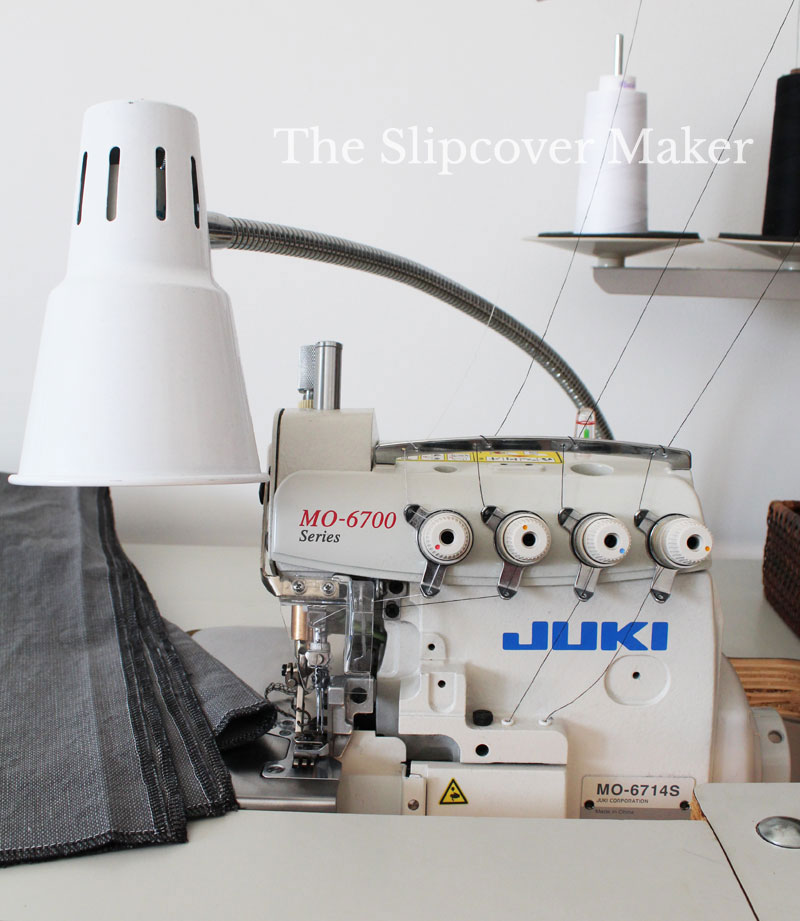 Juki Industrial Serger MO-6714S This 2-needle, 4-thread serger with mock safety stitch produces a professional seam finish. I love how clean and precise it trims and overlocks seam edges in one smooth process. Perfect for preventing washable slipcover seam edges from unraveling.
HEAvy duty mechanical sewing machines
The right heavy duty sewing machine is a good choice for making your own slipcovers. Look for one that is mechanical (not computerized). It should have a sturdy frame and more power output and higher speed than a regular home sewing machine. Those features will make stitching through layers of denim and canvas so much easier. Below are the machines I like.
Necchi Q132A Sewing Machine
I like this machine's sturdy frame and strong motor. Fast sewing speed at 1000 stitches per minute. It comes with extra high presser foot lifter and an extension table, which are very helpful when sewing bulky slipcovers.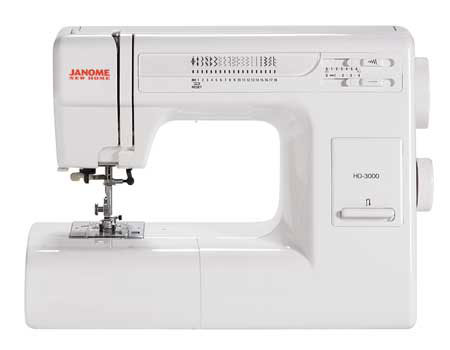 Janome HD3000 Sewing Machine
The metal frame gives this machine stability, which reduces vibration when sewing. Fast sewing speed 860 stitches per minute. The extra high pressure foot comes in handy when working with mulitple layers of fabric. I would opt to purchase an extension table to give yourself more workspace for sewing your slipcover.
************