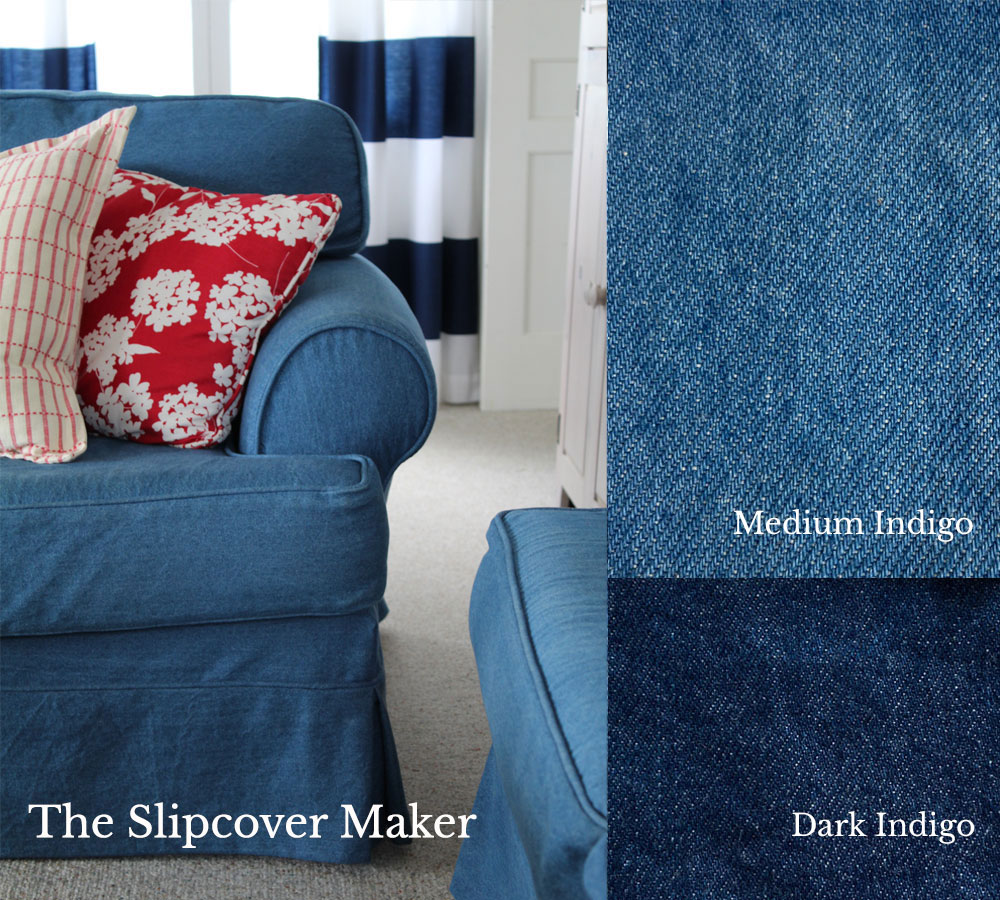 You can't go wrong with this classic indigo denim. Got kids and pets? Live at the beach? A tightly woven, long-wearing 12 to 14 oz weight will hold up well.
It works great for washable slipcovers that get daily use and up to 6 washes per year.
Easily machine washes and dries just like pair of cotton blue jeans. Expect a relaxed look, low shrinkage and barely any wrinkle. Be sure to preshrink your yardage.
Choose from a variety of medium and dark indigo colors. This type of cotton denim is yarn-dyed (not dyed solid), which gives the fabric a tonal color effect.
Look for indigo denim that has a washed finish and supple hand feel. Avoid rigid denim and stretch denim.
Shop these resources for indigo yarn dyed denim: