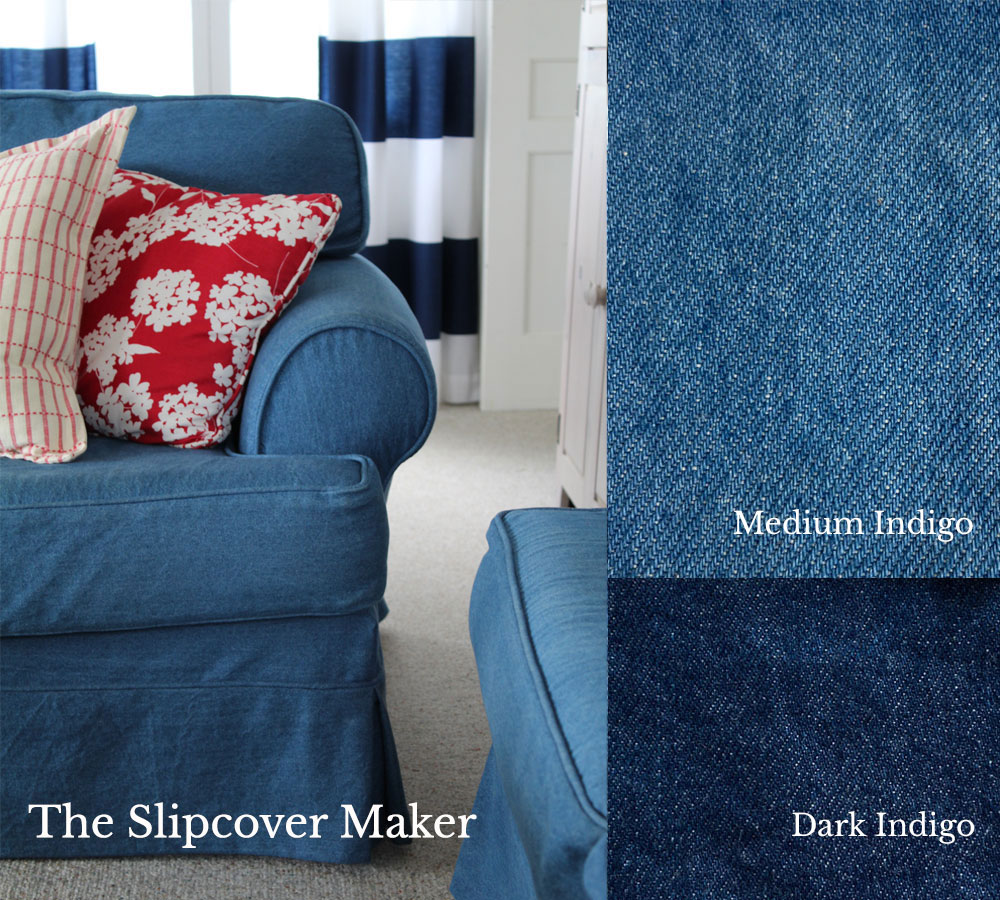 You can't go wrong with this classic indigo denim. It's a 14 oz. heavy weight twill that is supple and long wearing. Works well for washable slipcovers that get normal daily use and up to 4 washes per year.
Got kids and pets? Live at the beach? This durable and versatile denim is perfect!
Easily machine washes and dries just like pair of cotton blue jeans. Expect a relaxed look, low shrinkage and barely any wrinkle. Be sure to preshrink your yardage.
Choose from two gorgeous shades of blue: washed medium indigo and rich, dark indigo. This denim is yarn-dyed (not dyed solid), which gives the fabric a tonal color effect.
This fabric ships to U.S. addresses only.
Price: $23 per yard
Minimum Order: 15 yards
Colors: Medium Indigo and Dark Indigo as shown above.
Content: 100% cotton
Width: 68″ wide
Weight: 14 oz.
Shrinkage: 2″ on a one yard length, 1″ on the width
Made in the USA
Swatches: click on the button below to buy a pack of 2 swatches, (1) medium indigo and (1) dark indigo. Ships to U.S. addresses only.
Yardage: Contact Karen to ask questions and place your order.