Slipcover COPY
Ready to replace your old slipcover?
I copy your original cover to make a custom slipcover replacement in washable, natural fiber fabric.
Make Your Own Slipcover
Learn to slipcover with ease! I teach you the simple methods I use to design, select fabric, pin-fit furniture and sew. Create your own custom cover that looks beautiful, fits great and saves you money. You can do this!
Start a Slipcover Business
Put your passion for design and sewing to work and get paid for it! Discover how to launch your own home-based slipcover workroom. I wrote a step-by-step business guidebook to help you flourish at what you do best.
Get Slipcover Resources
Here you will find my recommended tools & supplies, sewing machines, pillow & cushion inserts, and fabrics. Looking for a pro to make a custom cover for you? Check out my directory of professional slipcover makers.
Looking for fabric?
Subscribe to the blog and get my free Slipcover Fabric Shopping Guide!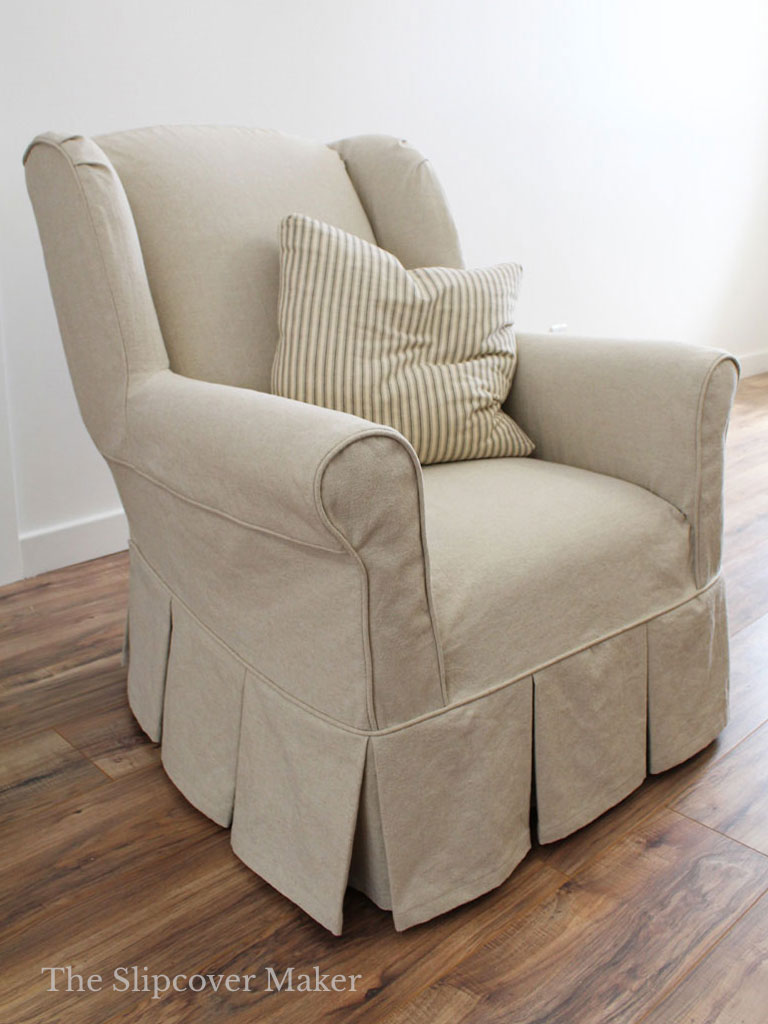 Are you making a slipcover for your tight seat armchair but not sure how to fit the built-in cushion? Here are my best tips for fitting fabric smoothly over the seat and keep it tucked in. As I was working on this post about slipcovering a tight seat chair, I received this question from one…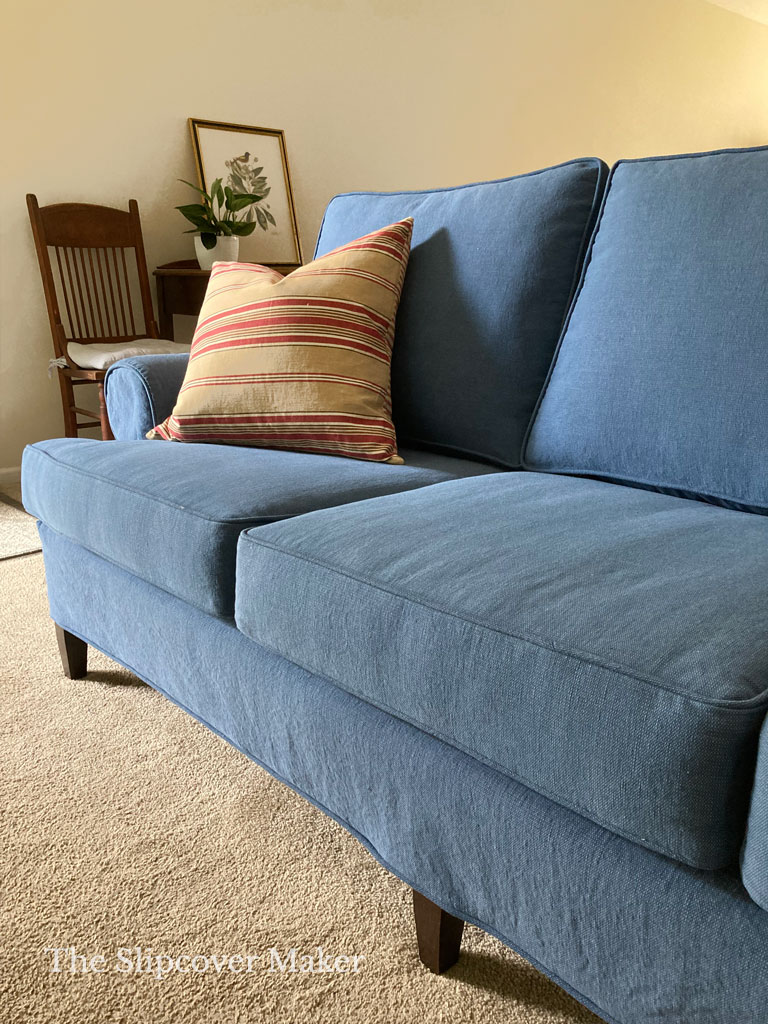 Learn how-to transform an outdated secondhand sofa with a contemporary slipcover and new cushion inserts for under $1,000 — sofa price included! Get inspired with these money saving tips. Have you shopped for a new sofa lately? It sure is challenging to find one that's well-made, affordable, and in stock. And, fits your space! I've…
This hemp blend canvas is a beautiful, rustic alternative to 100% cotton canvas. It's ideal for making natural farmhouse-style slipcovers for armchairs, sofas, pillows, and poufs. I'm a big fan of quality hemp fabrics for slipcovers so when I found this unusual canvas blend of hemp, cotton, and recycled polyester I had to take a…
Shop Favorite Fabrics — coming Soon!