learn to Slipcover
Let's make your worn & loved furniture look new again!
Slipcover inspiration, tutorials and fabrics for creating beautiful custom covers.
Make Your Own Slipcover
Learn to slipcover with ease! I teach you the simple methods I use to design, select fabric, pin-fit furniture and sew. Everything you need to create a custom cover that looks beautiful and fits great. You can do this!
Start a Slipcover Business
Put your passion for design and sewing to work and get paid for it! Discover how to launch your own home-based slipcover workroom. I wrote a step-by-step business guidebook to help you flourish at what you do best.
Replace Your Slipcover
Ready to replace your old slipcover? Hire me to give your favorite chair and sofa an update with a slipcover copy. I use your original cover as a pattern to create a new slipcover in washable natural fiber fabric.
Looking for fabric?
Get my FREE Slipcover Fabric Shopping Guide when you subscribe to my blog posts & news!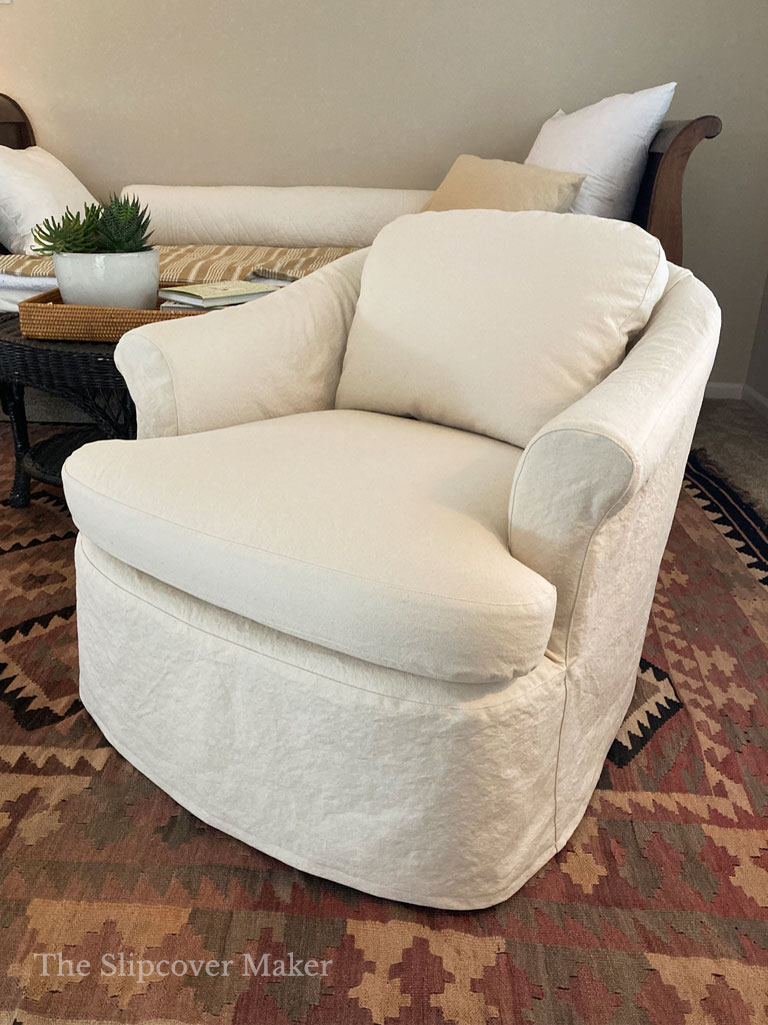 Learn how I designed this simple canvas slipcover. I share my 3-step design process for giving an old fashioned armchair a brand new look with clean lines and a contemporary fit. You'd never know by looking at this simple, stylish slipcover that there is an outdated, traditional upholstered chair underneath. I mean, really outdated. Take…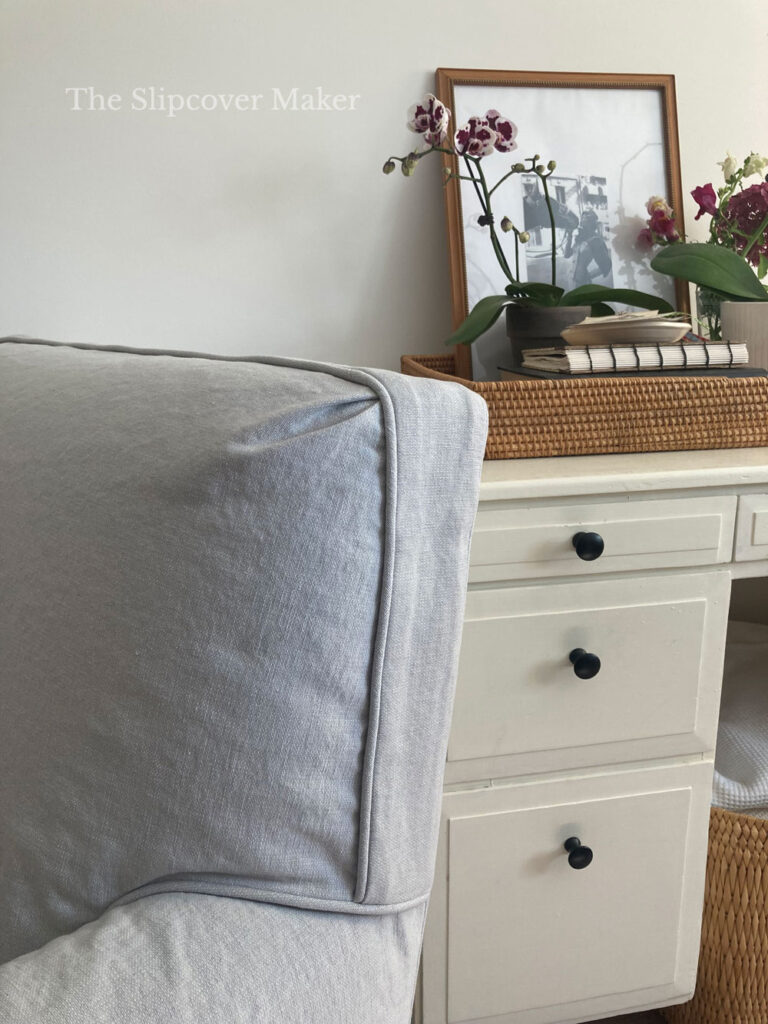 At first glance, this Room & Board chair looked super simple to slipcover. Then, it got tricky. In this post, I share how I worked with the boxy shape and modern design to create a custom fit. Club chairs come in all shape and sizes. Some designs are sleek and boxy. Others have a soft…
Up your slipcover style with this cotton-poly canvas! Find out why it works so well for washable covers and how it differs from 100% cotton canvas. If you've ever scrolled through my list of favorite fabrics you probably paused on the cotton-poly canvas I recommend. It's no wonder! This unique canvas stands out from the…
Shop Favorite Fabrics — coming Soon!