learn to Slipcover
Let's make your worn & loved furniture look new again!
Slipcover inspiration, tutorials and fabrics for creating beautiful custom covers.
Replace Your Slipcover
Ready to replace your old slipcover? Hire me to give your favorite chair and sofa an update with a slipcover copy. I use your original cover as a pattern to create a new slipcover in washable, natural fiber fabric.
Make Your Own Slipcover
Learn to slipcover with ease! I teach you the simple methods I use to design, select fabric, pin-fit furniture and sew. Create your own custom cover that looks beautiful, fits great and saves you money. You can do this!
Start a Slipcover Business
Put your passion for design and sewing to work and get paid for it! Discover how to launch your own home-based slipcover workroom. I wrote a step-by-step business guidebook to help you flourish at what you do best.
Looking for fabric?
Subscribe to the blog and get my free Slipcover Fabric Shopping Guide!
This hemp blend canvas is a beautiful, rustic alternative to 100% cotton canvas. It's ideal for making natural farmhouse-style slipcovers for armchairs, sofas, pillows, and poufs. I'm a big fan of quality hemp fabrics for slipcovers so when I found this unusual canvas blend of hemp, cotton, and recycled polyester I had to take a…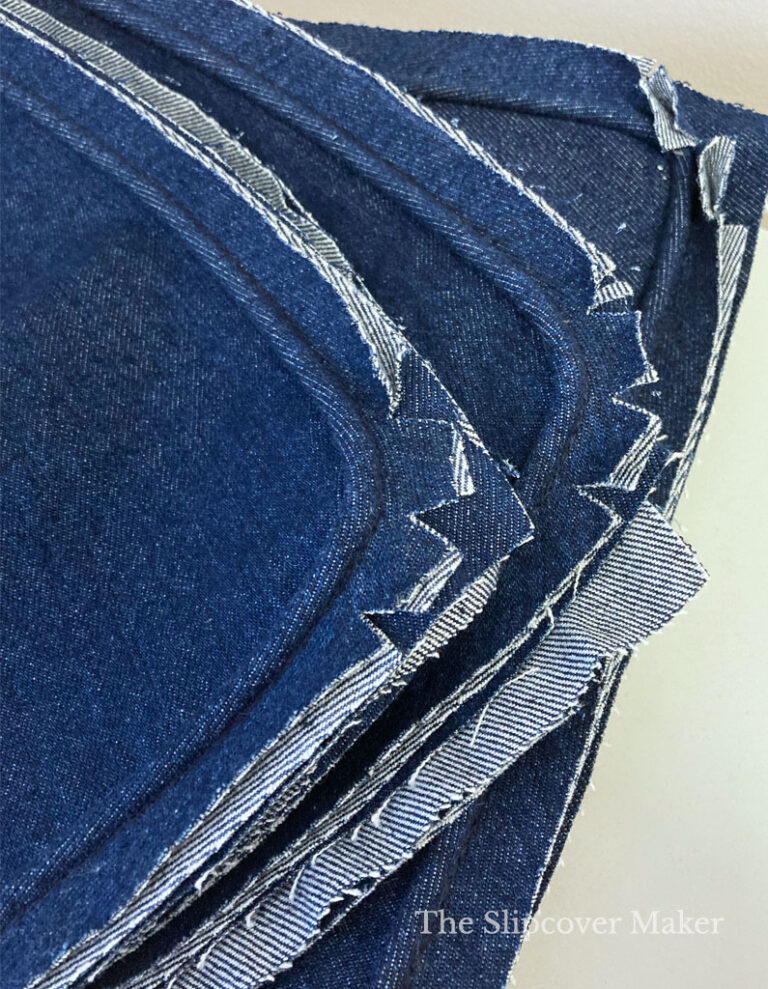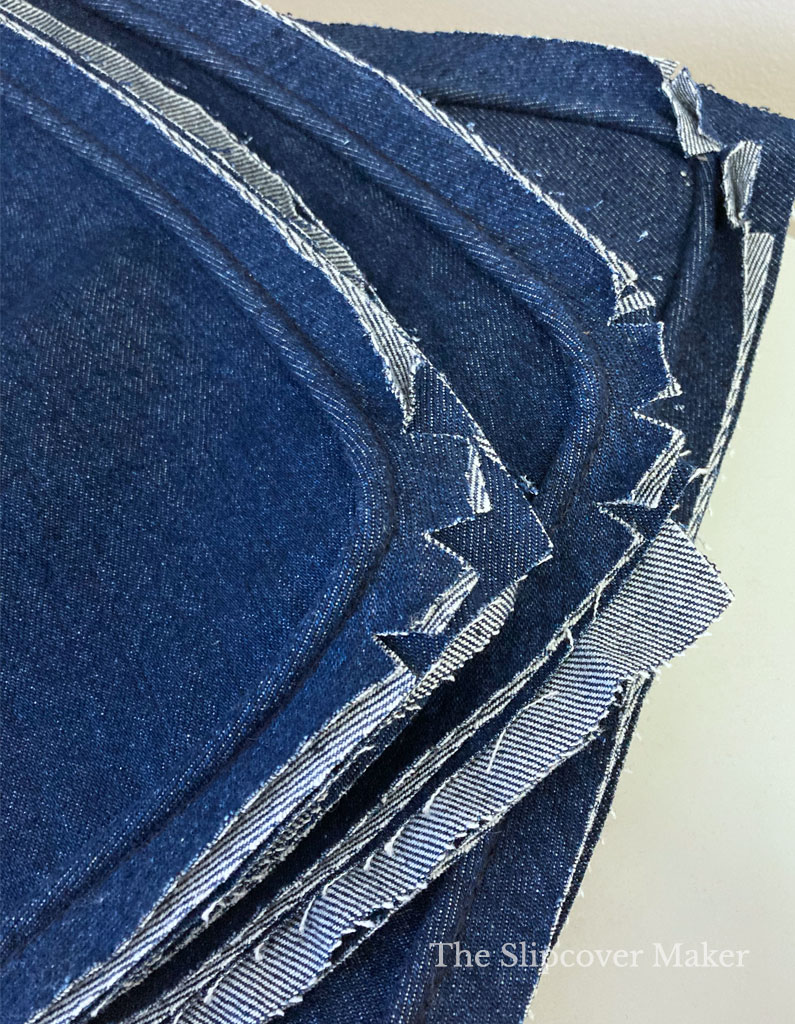 Whether you're making just one slipcover for yourself or producing custom covers on a regular basis for clients, this tip for sewing faster will save you time and keep you organized. Many years ago I worked in the men's apparel industry as a product developer. My job included visiting factories in the US and abroad…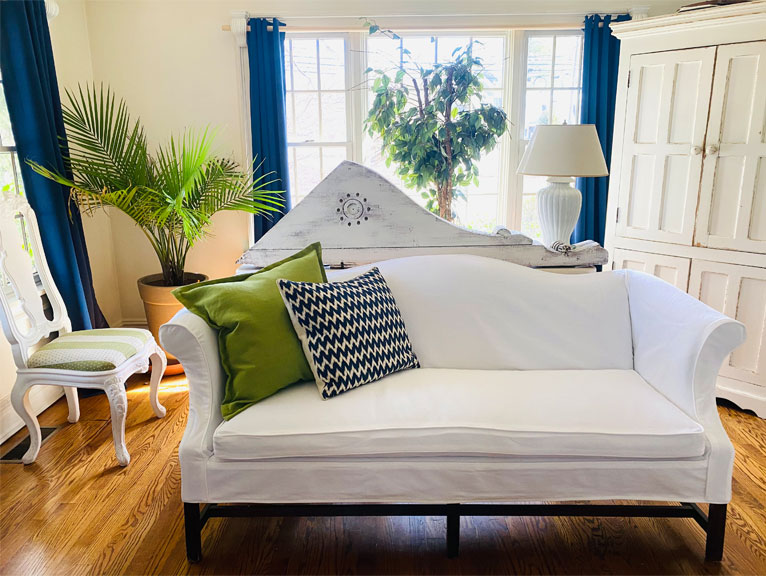 Are you making a slipcover with a welt cord hem but don't want to use Velcro to keep it in place? Use this easy stitch technique to create a smooth, neat hem that will stay put forever. Isn't this the prettiest camelback sofa? My customer, Alicia, has two of these lovelies and had me copy…
Shop Favorite Fabrics — coming Soon!