DIY Cushion Covers: The Ultimate Guide
DIY Cushion Covers is my collection of easy sewing tutorials, foam insert and fiberfill tips, fabric advice and design ideas right here in one place. It's the ultimate guide for making your own back and seat cushion covers and includes links to everything you need to know!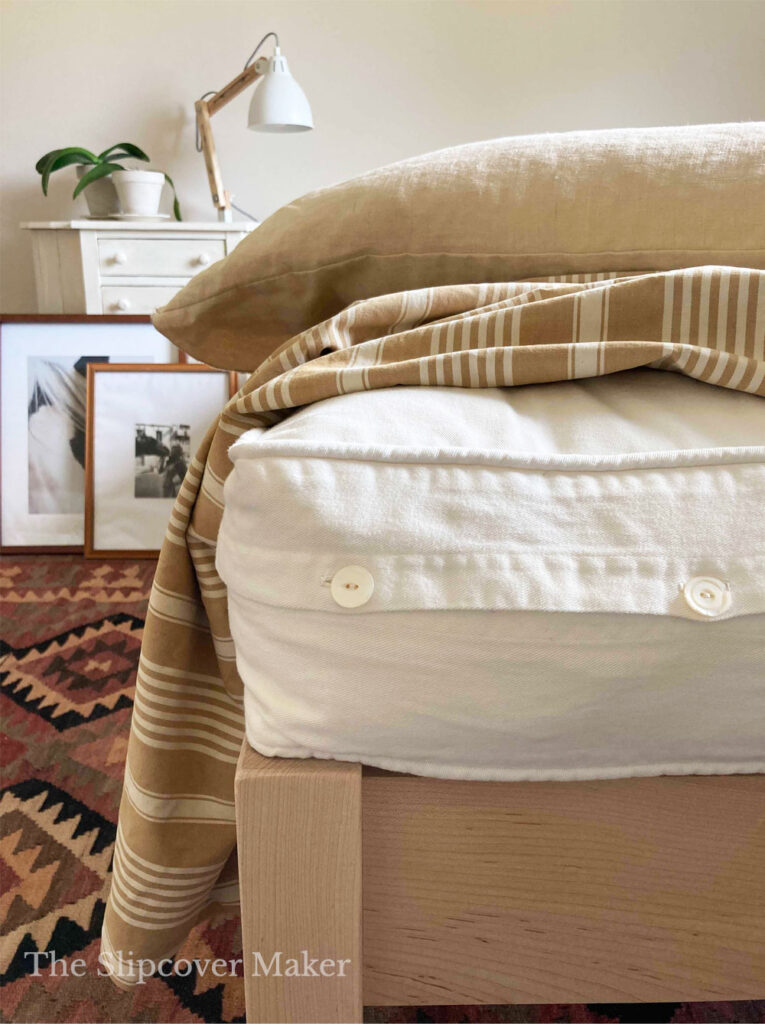 Over the years I've posted a variety of articles about cushion covers to inspire and teach you how to make your own.
Just like an old cushion my older blog posts needed a refresh! So I updated my collection of my favorite tips, tutorials and fabric resources and put together one big list for you here.
How To Make a Cushion Cover
Easy, step-by-step instructions for making box cushion covers. Learn how to create a zipper placket, boxing panel and assemble the cover. Great for beginners as well as for more advanced slipcover makers.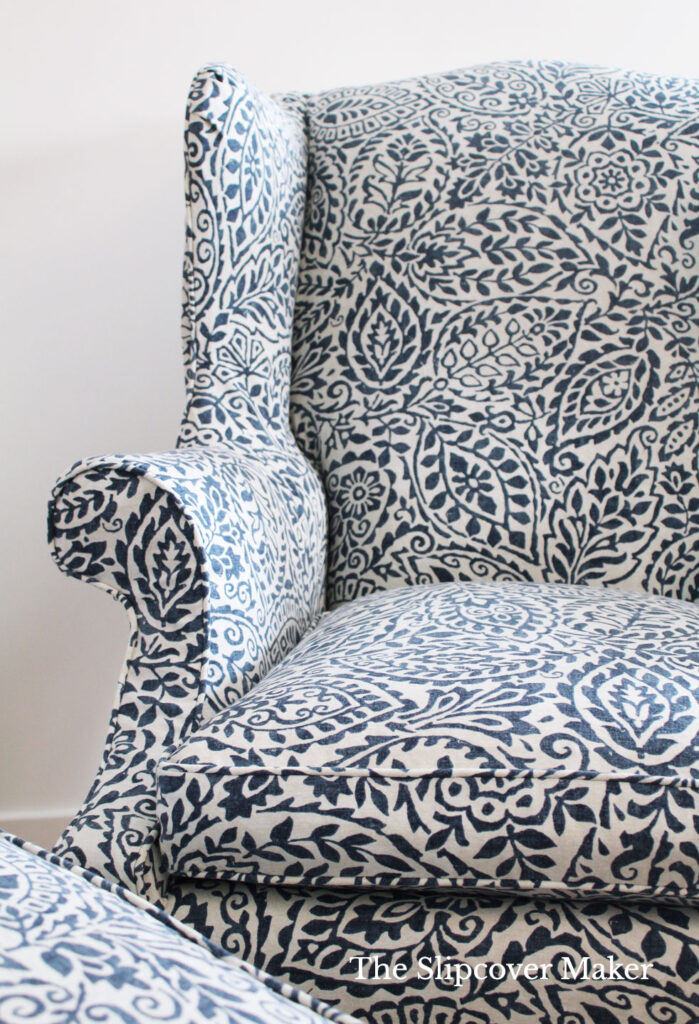 Cushion Cover Design
Tips and inspiration for creating the look and feel you love.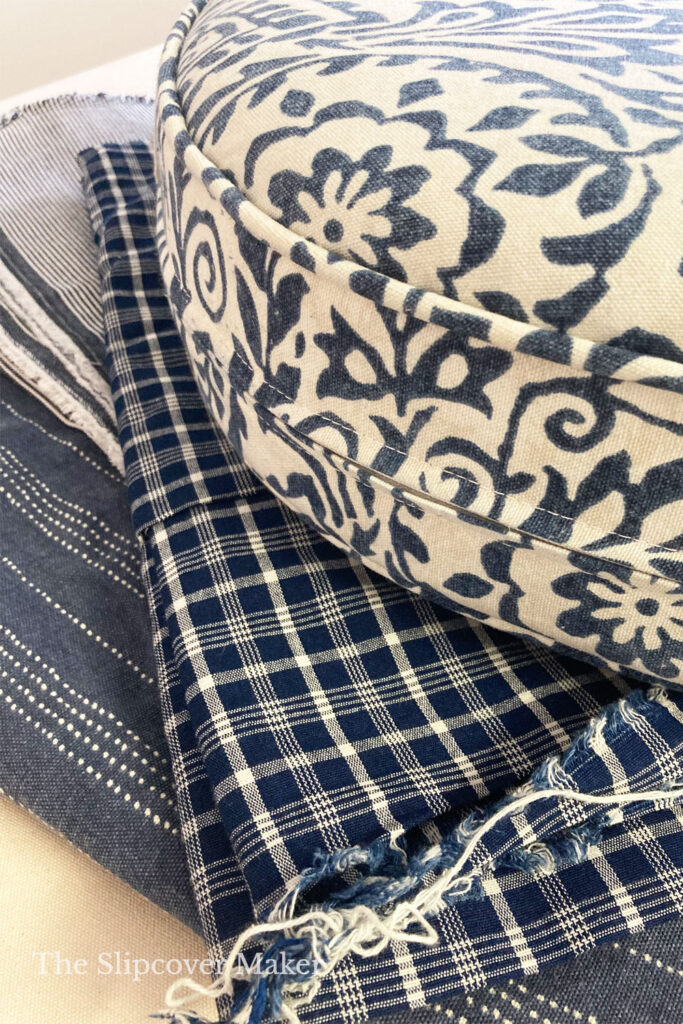 Cushion Inserts – Foam & Fiberfill
What's inside your cushion is just as important as the outside cover. Learn how to create comfortable and supportive cushion inserts.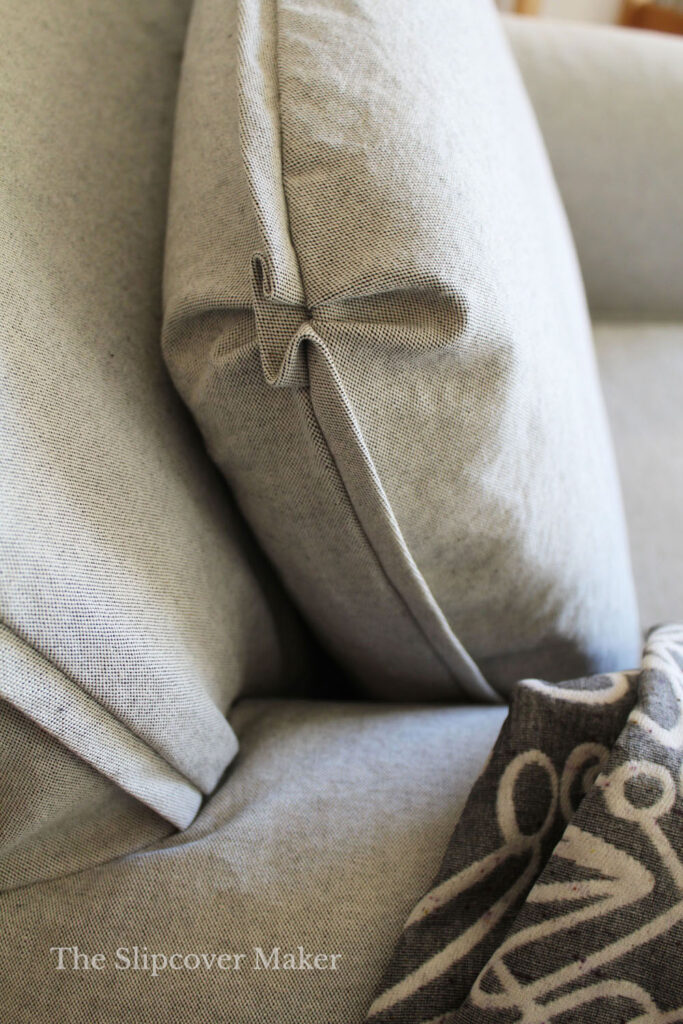 Cushion Cover Fabrics
Match your cushion cover fabric to your slipcover body fabric. Or, choose a fun contrast pattern. Either way, a durable washable fabric is the way to go for everyday use.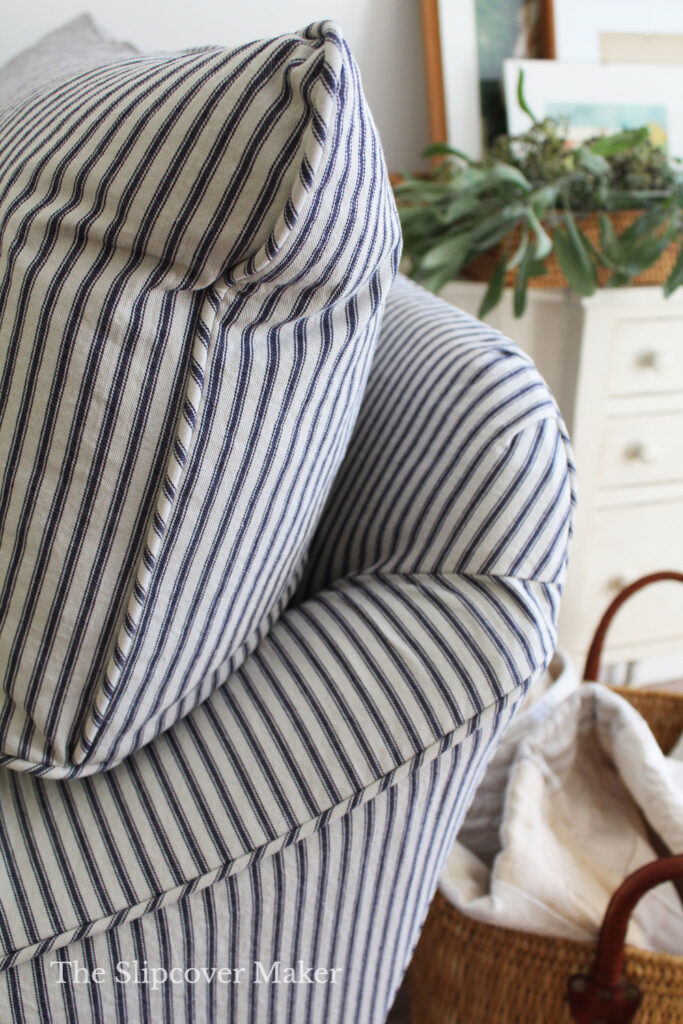 Cushion Cover Zippers
I like using a nylon coil zipper with a metal slider in size 4.5 or 5. Strong and flexible, perfect for washable cushion covers. Below are a few options.
Be sure to bookmark this post! My collection of cushion cover articles will continue to grow. The how-to's and resources will come in handy when you're ready to give your sofa and chair a cushion makeover.
Thanks so much for following! — Karen