DIY Protective Cushion Sleeves
Keep your slipcovered cushions clean with protective sleeves. Easy to make and they wash up quick. You'll love them especially if you have furry friends.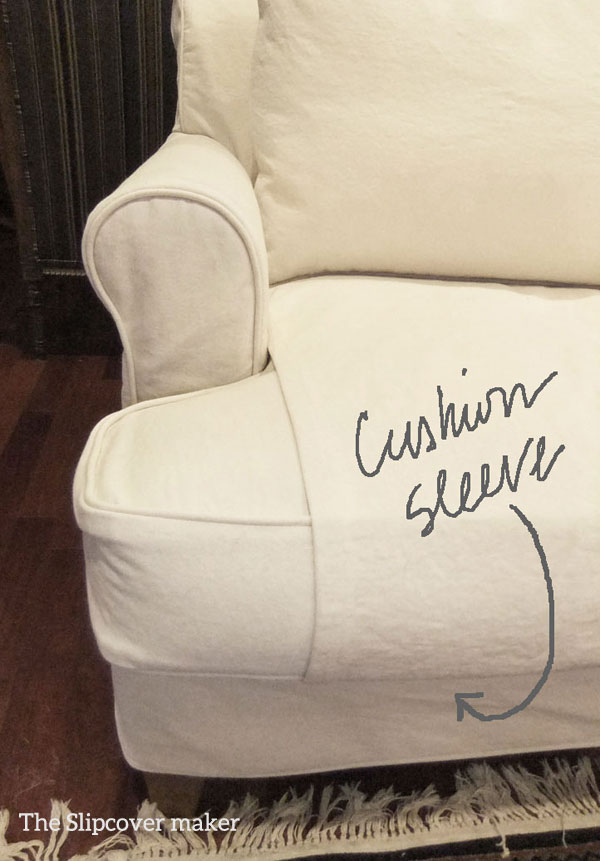 I install a slipcover and then my customer throws a blanket over it. This is a common scenario with families who have kids and dogs.
Even though the slipcovers I make are protective and washable, many customers still reach for an extra layer of cover.  I get it — a blanket or sheet goes on and off quicker than a zippered cushion cover and can be washed as often as you like.  But it's a bummer the lovely new slipcover  disappears under all of that!
So, I came up with the idea for a cushion sleeve — a protective fabric loop sized to fit seat cushions. it can also be used on back cushions as well. Easy to slip on and off. Quick to launder. And, a lot less expensive than having a second set of cushion covers made.
Here's how to make your own cushion sleeves. Use any medium to heavy weight fabric i.e. self fabric to match your slipcover, a contrast decorative fabric or a super protective fabric that resists moisture and stains.