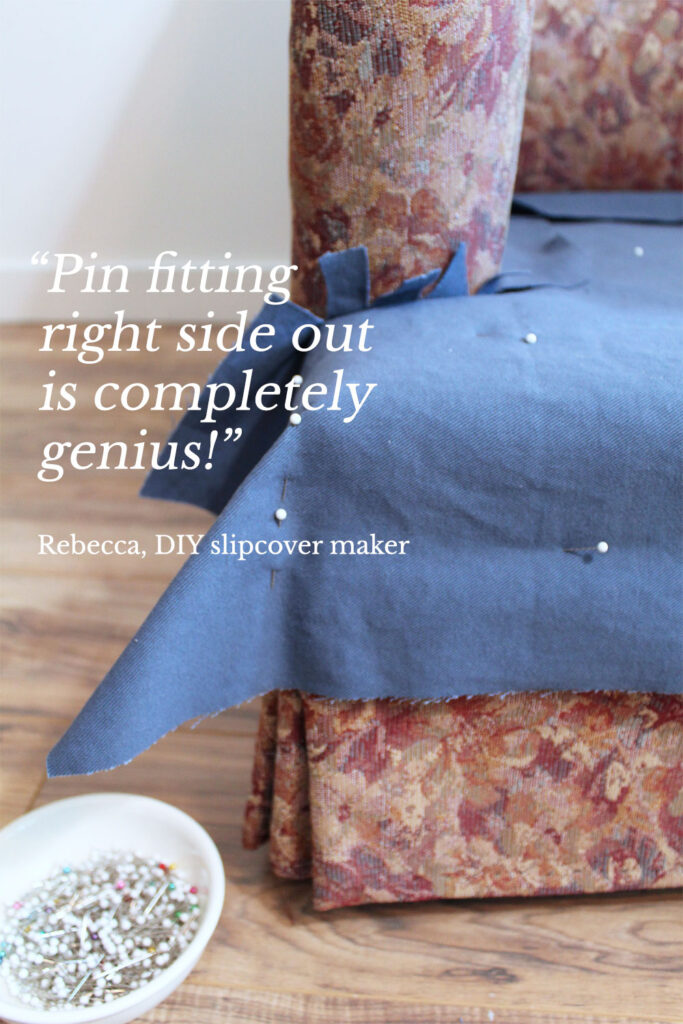 I'm so excited you want to make your own slipcover! I created this 4-part tutorial series to walk you through the pin fit and sew methods I use to make a great fitting cover.
Click on the links below and start learning!
Learn how to make a slipcover that truly fits your furniture and looks beautiful! Pin fitting a slipcover right side out is easy and intuitive, perfect for beginners.
In this tutorial, I share simple, step-by-step instructions that will have you making a better fitting custom cover in no time. These are the steps needed to prep your pinned cover for sewing.
Once you've completed the pin fitting and prepped it for sewing, it's time to stitch the pieces together. Learn how to sew the slipcover body in this easy step-by-step tutorial.
This tutorial shows you how to make a tailored skirt and cushion cover for your slipcover. These are the finishing touches that give your DIY chair cover a professional look.
Making your own slipcover can be enjoyable and rewarding when you know how to avoid common sewing pitfalls. Learn my simple tips and tricks for stitching up your new cover hassle-free.