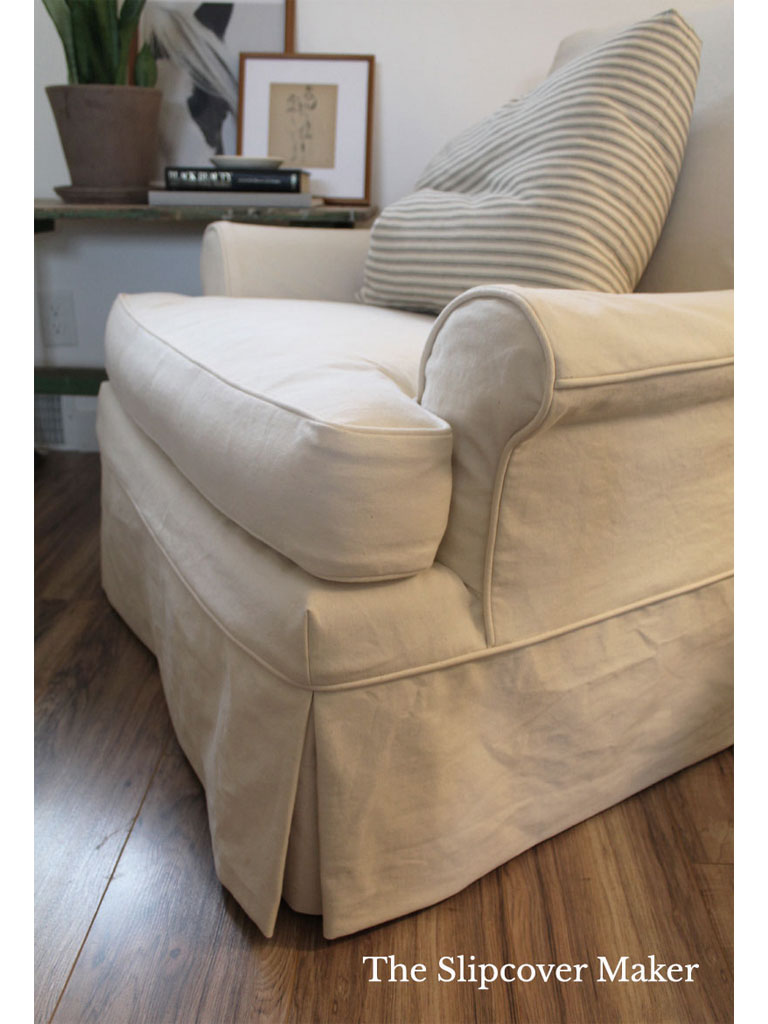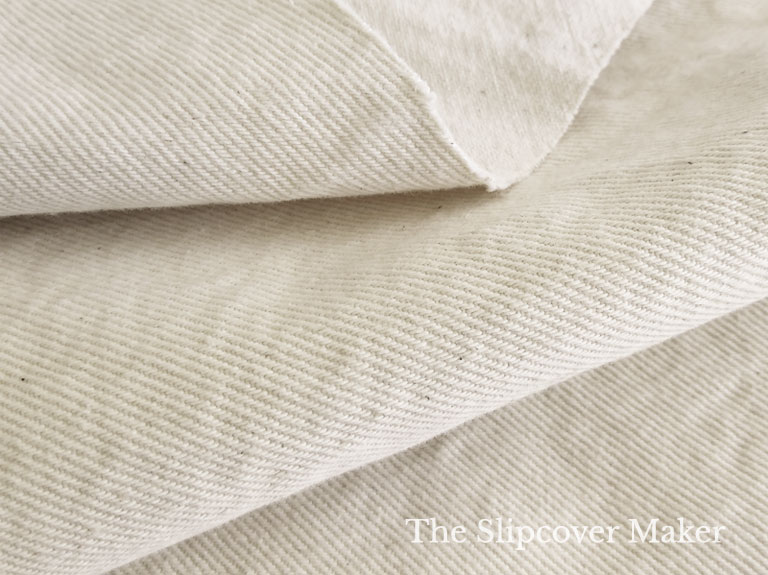 12 oz. Natural Cotton Bull Denim
A slipcover made in this versatile cotton bull denim will give any furniture piece an instant update. The undyed natural color goes with everything and the overall look & feel is casual.
This denim is a durable 12 oz heavyweight. It's long wearing and very comfortable. The hand feel softens with wash and wear while keeping it's structure. The natural and white colors offer good coverage over most upholstery colors.
Use for slipcovers that get normal daily use and up to 3 washes per year. Expect moderate wrinkle after laundering.
Be sure to preshrink your yardage for best results. FYI – Undyed natural denim has high shrinkage. This one shrinks 3 to 4 inches on a one-yard length, and up to 2 inches across the width.
Looking for more colors? Shop here.
********
This page includes affiliate links. When you click on a link and make a purchase I earn a small commission, which helps me keep this website going. No extra charge to you.