The Slipcover Maker's Guide to Detaching Back Cushions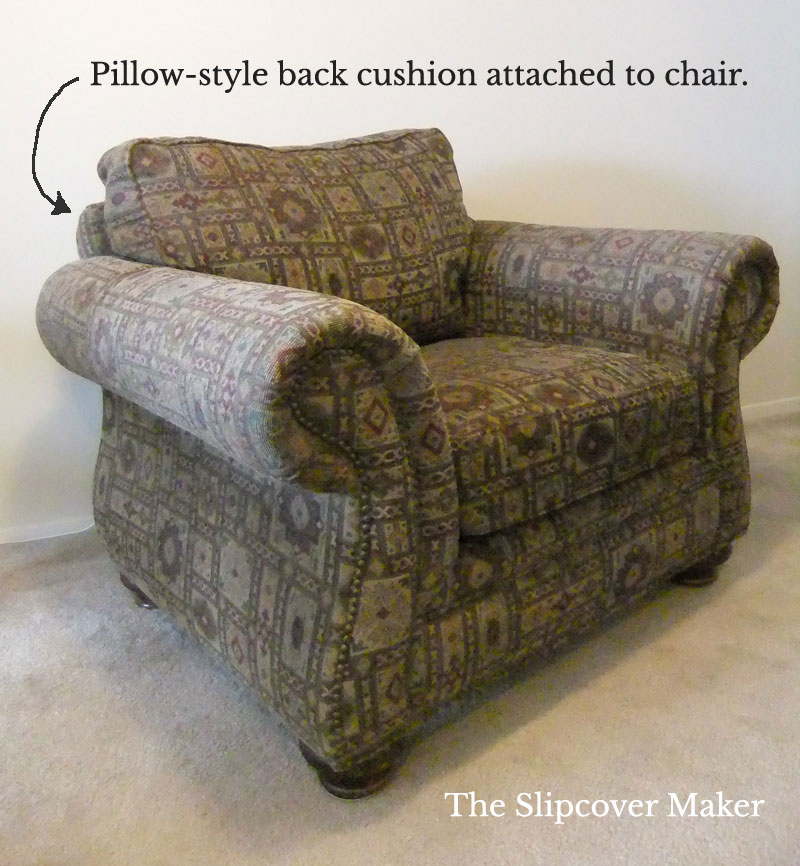 Slipcover over attached pillow back cushions on a chair or sofa and you'll likely end up with a sloppy fit.
The fabric never stays put. It shifts and poofs out around the cushion every time you sit down. Straightening and tucking the slipcover becomes a daily thing.
I rarely pin fit a piece with attached cushions. Too much work, poor results. Instead, I detach the cushions (when possible) and cover each one individually. Here's how I do it:
Below is how I detach a pillow-style back cushion.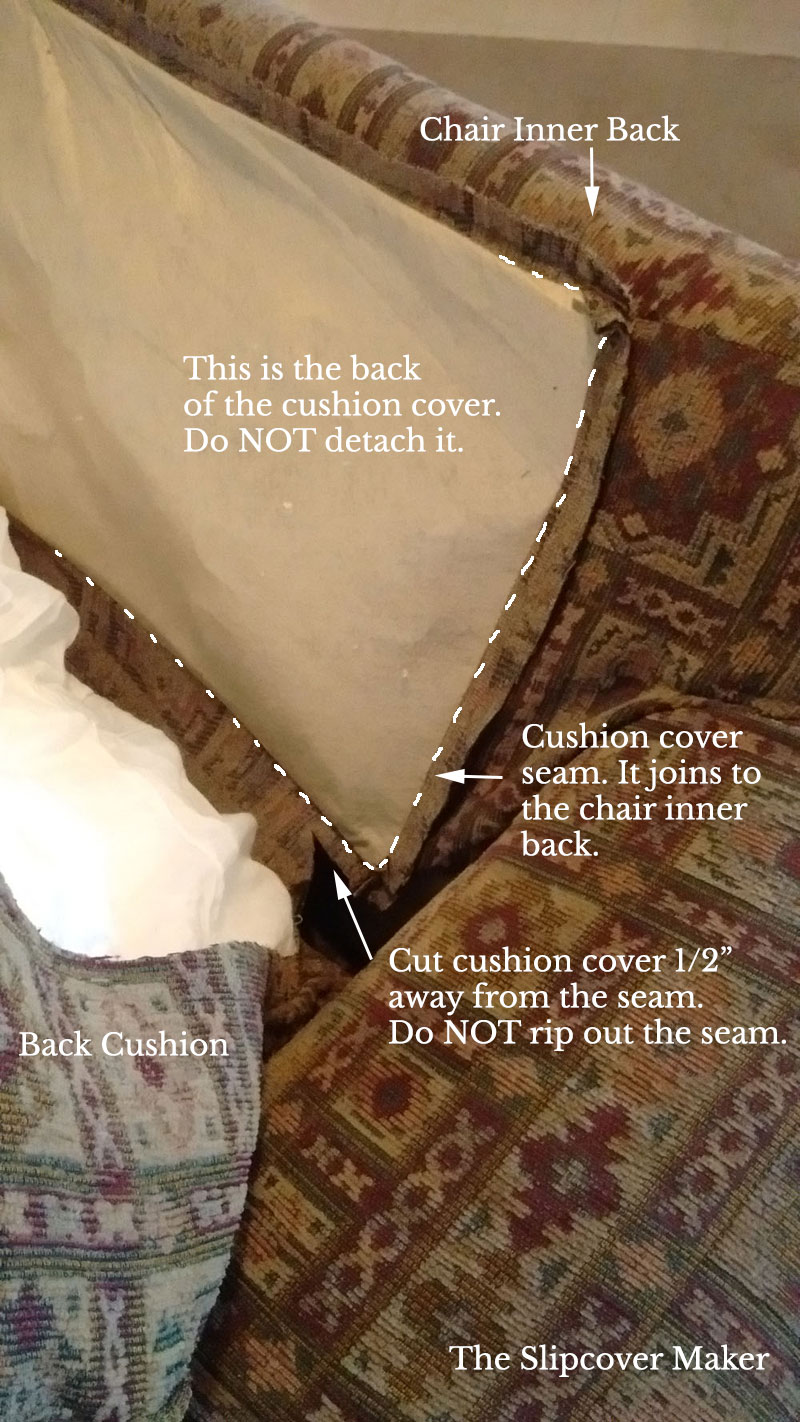 Remove the seat cushion.
Pull the top of the back cushion away from the chair to see where it's joined to the inner back. You'll see a seam that attaches the cushion cover to the chair all the way around the cushion.
Cut the cushion cover 1/2″ away from the join seam. Be sure to cut the cover not the inner back. Do not rip out the join seam. This method leaves the back of the cushion cover attached to the chair. No need to patch a gaping hole.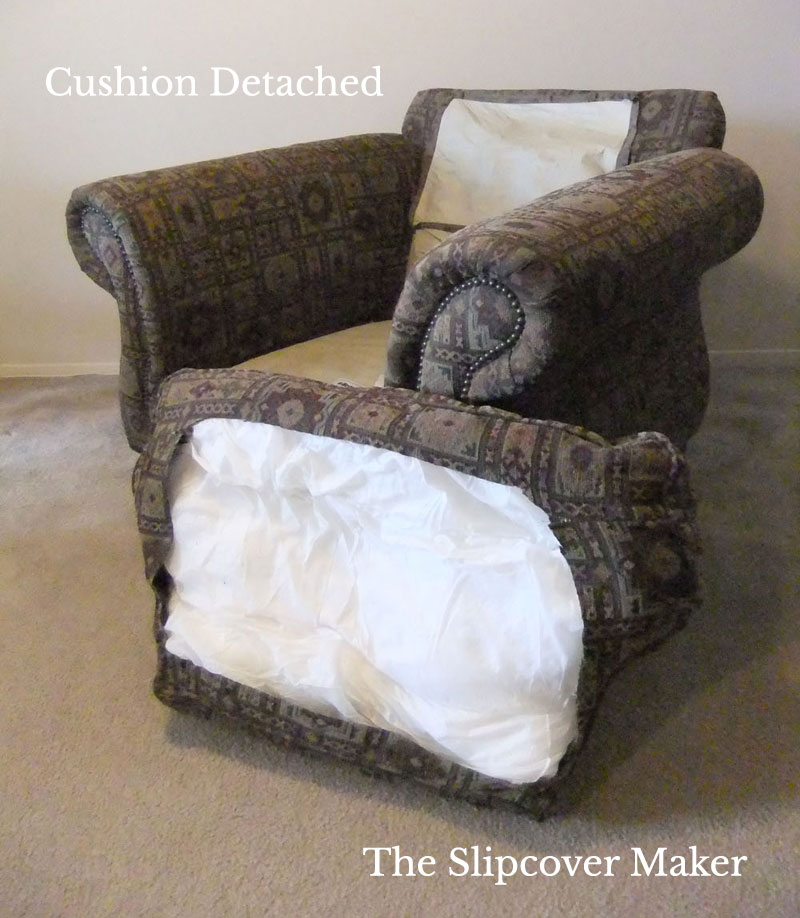 After removing the cushion it will look like this (above).
You can see the back of the cushion cover remains on the inner back of the chair. Pin fit over it as-is with your fabric.
Use the front of the detached cushion as a pattern to create a new cover. Add boxing, welt cord and zipper placket based on the measurements from the original.
Below is how this chair looks after I slipcovered it in indigo denim. The back cushion is now loose and has a removable cover. It's shaped and sized just like the original.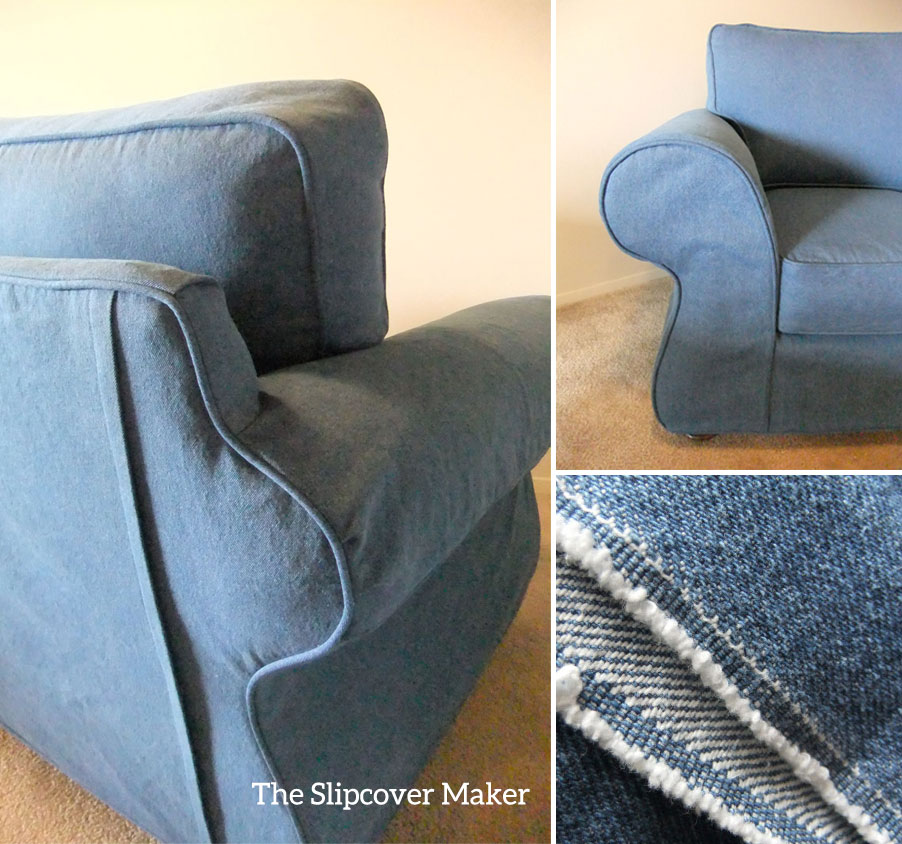 Not all attached back cushions should be detached. For example, cushions on the loveseat below are not pillow-style. Instead, they sit flush to the inner back and appear joined or upholstered to the frame.
Detaching them would create big holes behind the cushions and perhaps compromise the structure. Major patching would be required. No thanks.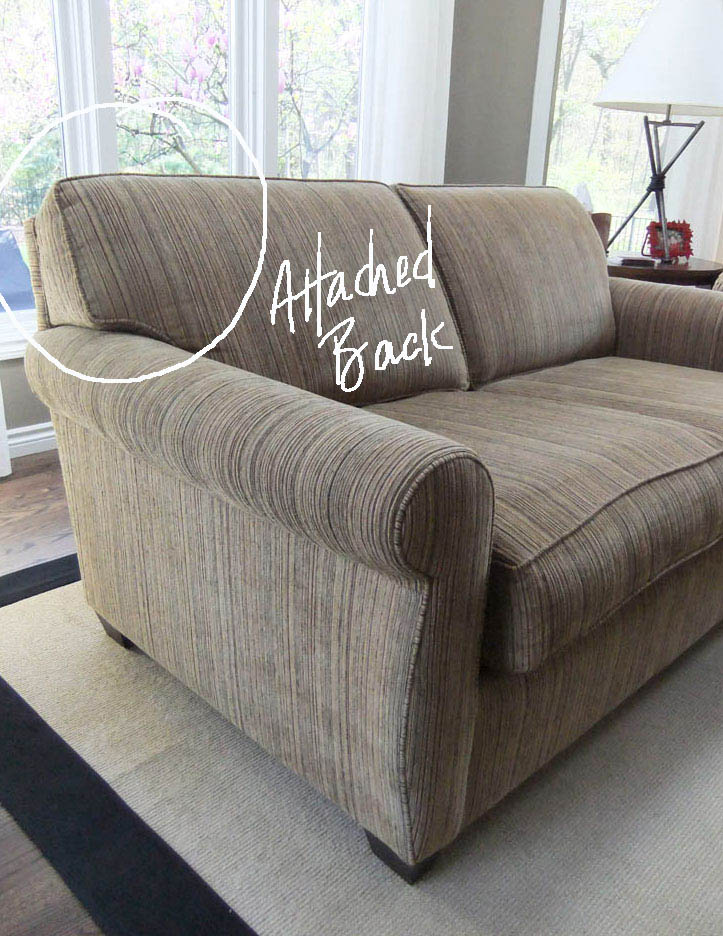 For this type of design I slipcovered over the cushions. It's a lot of work! I boxed and corded them at the top, sides and bottom.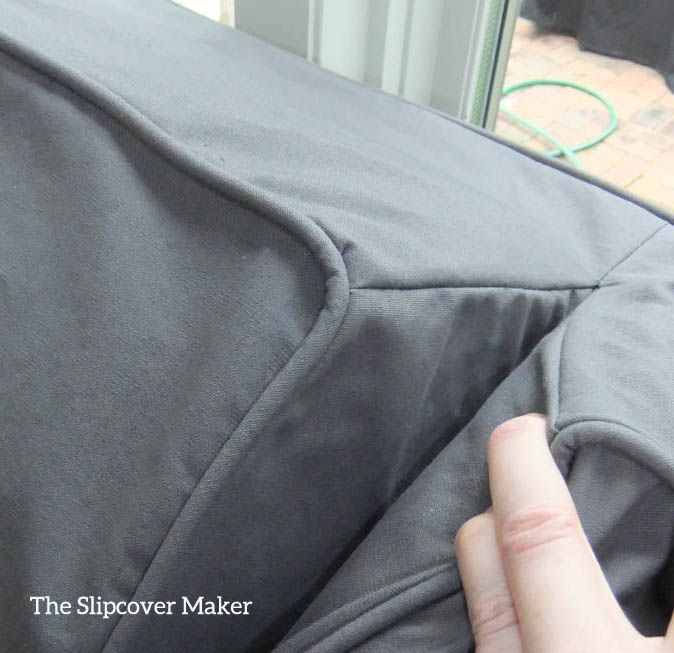 Before deciding to detach back cushions from your furniture be sure to inspect how they are attached. Don't assume all back cushions can be cut off with good results.
Keep in mind construction might vary on attached pillow-style cushions. The important thing is to always cut into the cushion cover not the inner back when detaching.