Worn Out Slipcovers Make the Best Replacements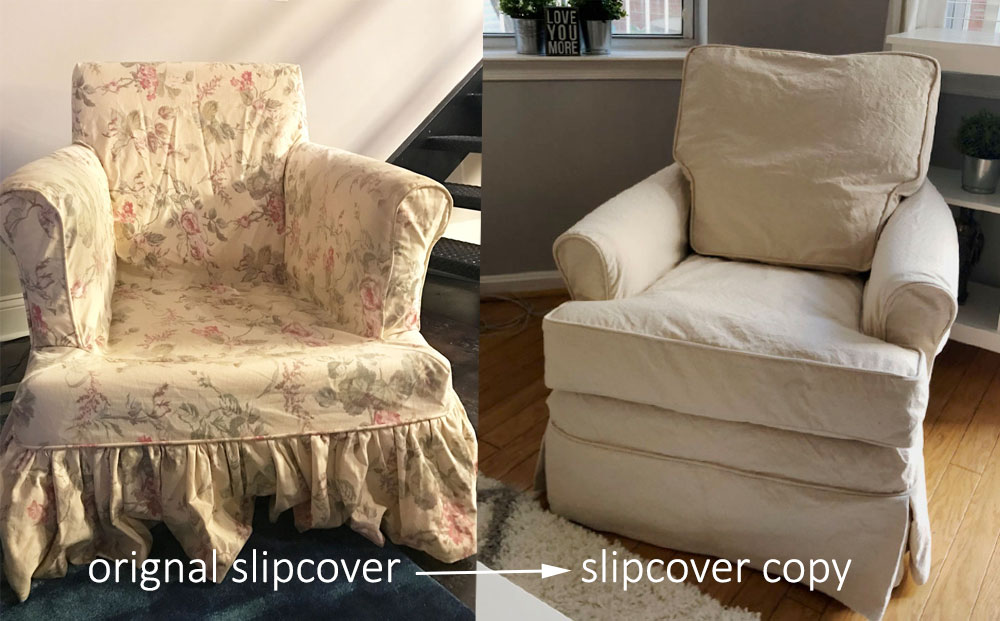 I've been busy in the workroom this season making slipcover copies for customers across the nation. I thought it would be fun to share some of the before and after photos I've received.
But first, what exactly is a slipcover copy? It's a new slipcover I create by replicating your original. I take apart the old cover and use it as a pattern.
Faded, stained fabric and a few holes and tears are no problem. If the slipcover fit is still in reasonable shape I can duplicate it and make minor adjustments if needed. I customize the look and feel with fabric of your choice.
My slipcover copy service comes in handy when you discover the furniture manufacturer who made your original cover years ago no longer offers replacements.
OK, now let's take a look at these inspiring makeovers!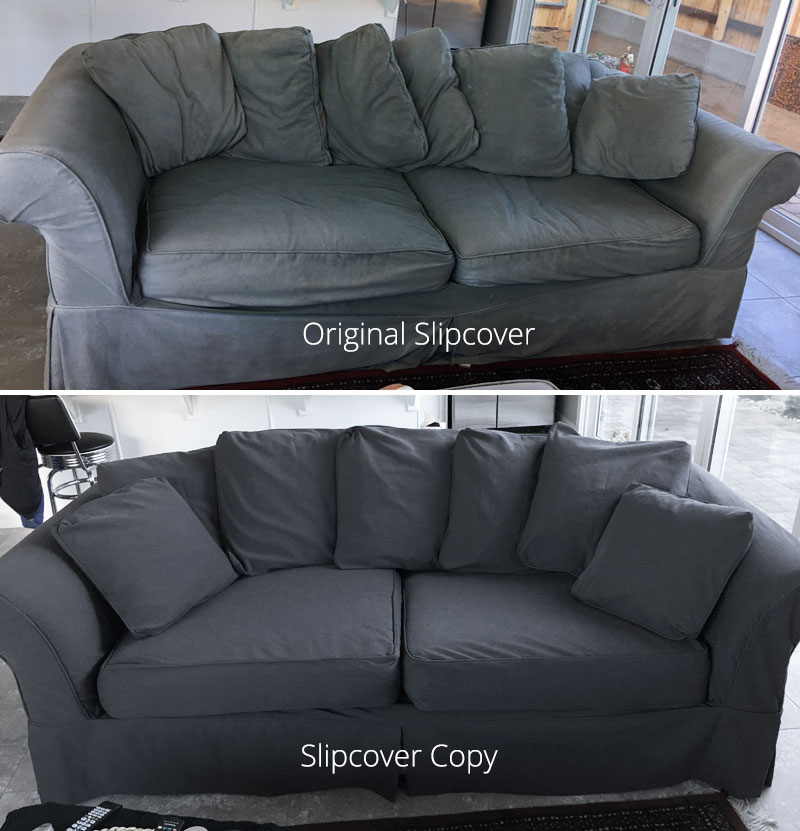 Theresa took her comfy, well-made sofa with her when she moved to her new home in Southern California. Once she got settled it was time to update her decor, which included a new slipcover.
She chose a washable 12 oz cotton bull denim in dark grey. This slipcover copy only needed a few fit adjustments to make the new cover fit like it did when she first bought it.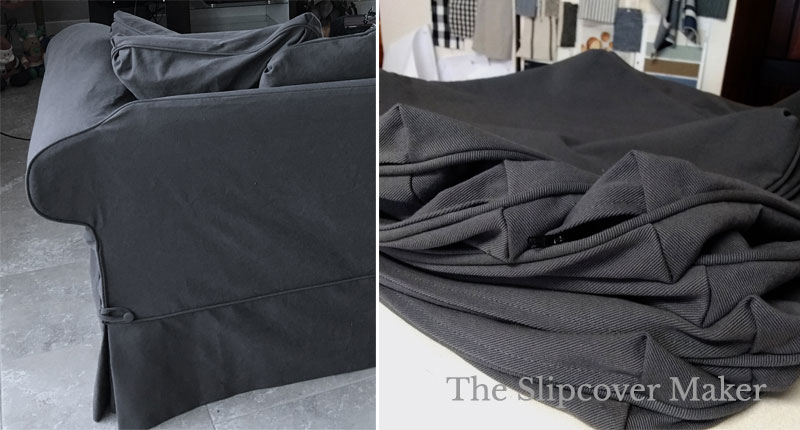 Cindy in Spokane, WA sent me her worn out red denim armchair and ottoman slipcovers to copy. Despite a few holes and tight spots I was able to recreate the original tailored fit.
She chose a camel color bull denim. It's a lovely alternative to Khaki. I think it looks pretty fab with Cindy's classic awning stripe rug.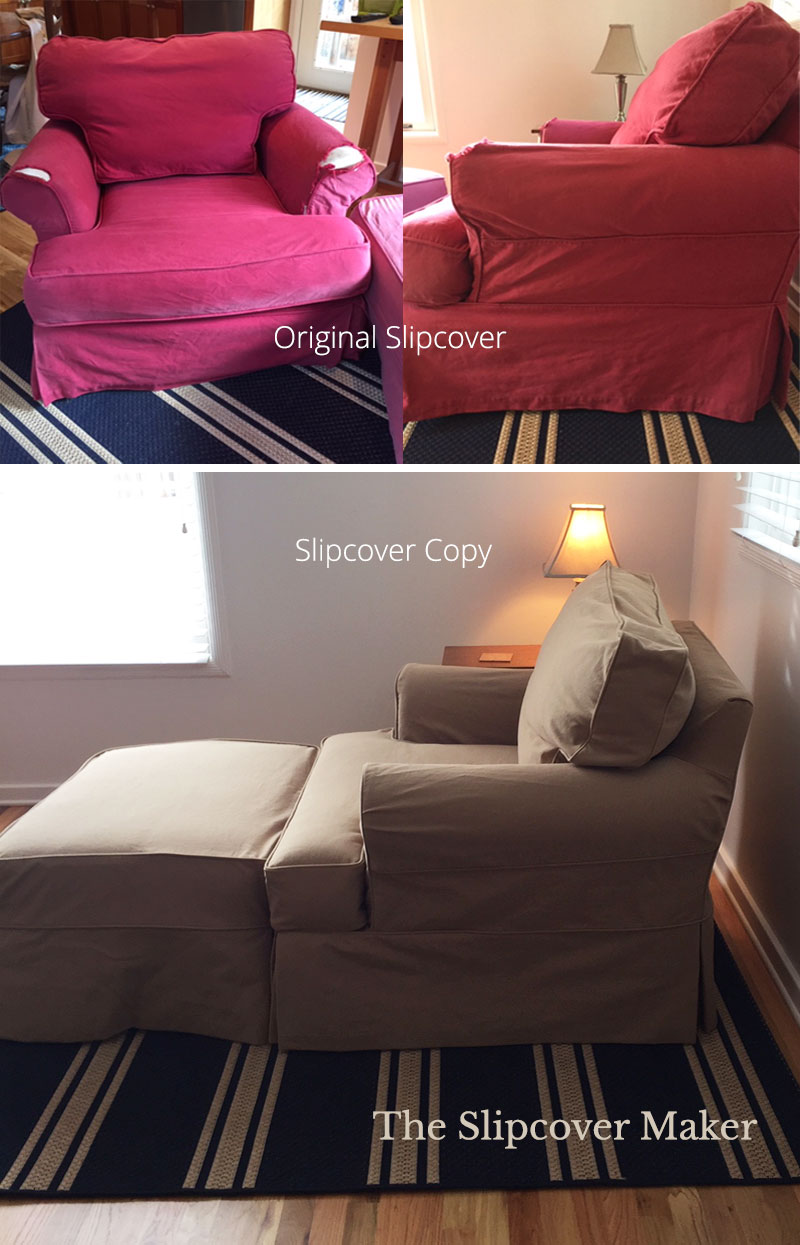 My NYC customer, Steve, needed a replacement slipcover for his Pottery Barn Grand Comfort sofa. He wasn't impressed with PB's fabric selection so he reached out to me.
I copied his slipcover in a beefy cotton-poly canvas in color Navy. It's a washable, low wrinkle canvas with an upscale cottage look & feel.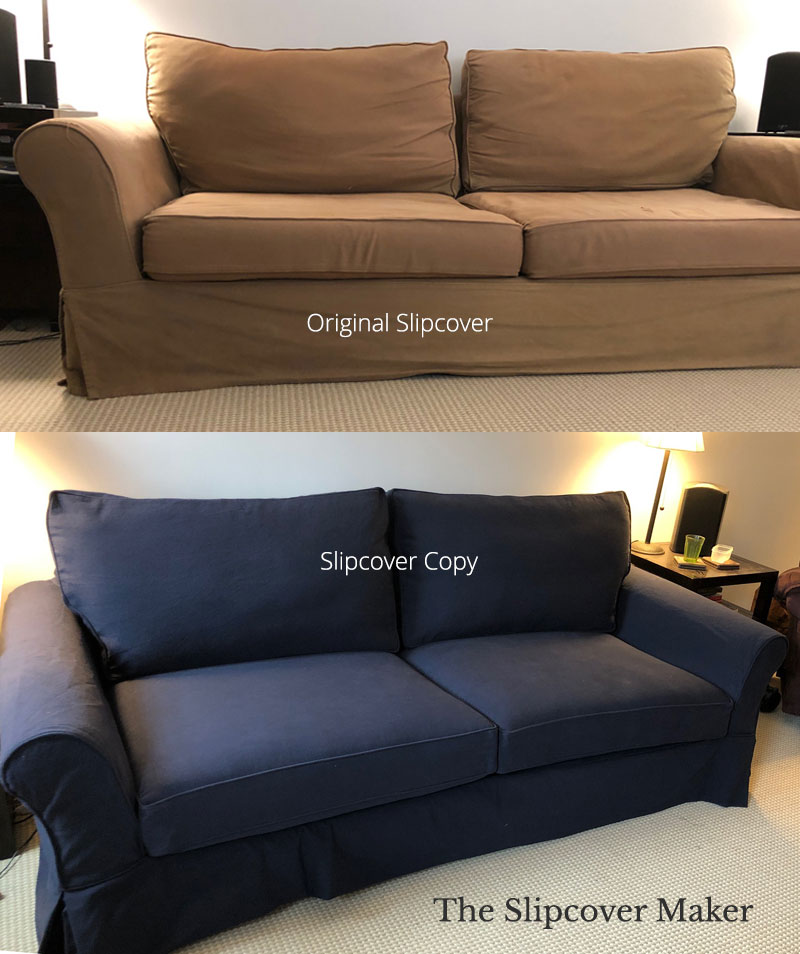 Steve's original slipcover was made with a very heavy weight brushed canvas and an unlined skirt. The casual rolled hemmed skirt worked fine for that fabric.
But the new slipcover needed a skirt style that had the same look and feel as the cotton-poly canvas. I created a tailored skirt with lining and inverted box pleats.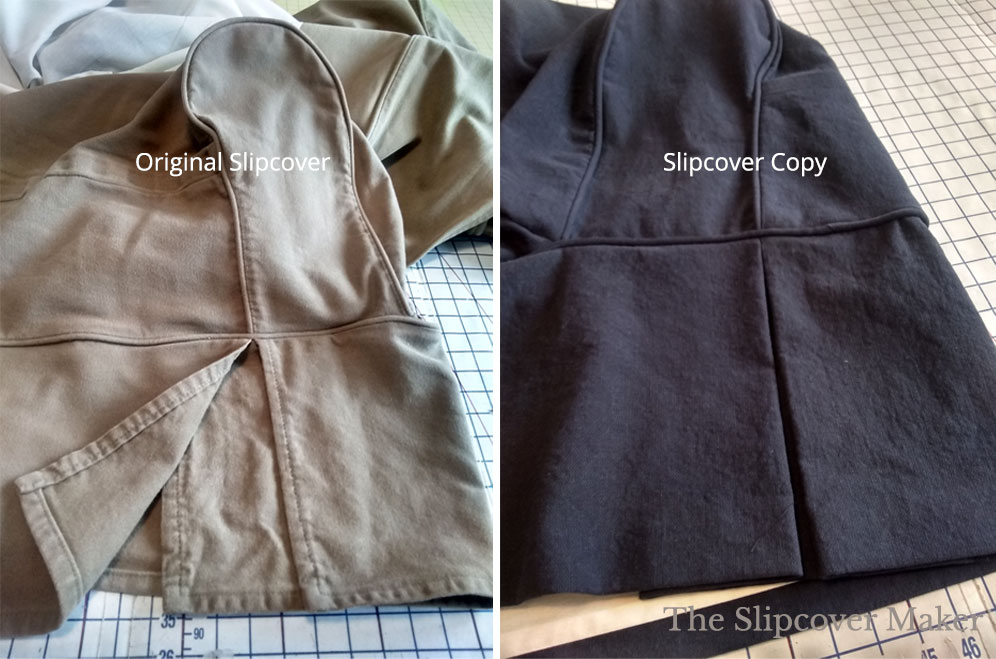 Want to see more of my slipcover copy makeovers? Visit my Replacement Slipcovers page on Pinterest.