7 Things That Make a Fabric Print Ideal for Slipcovers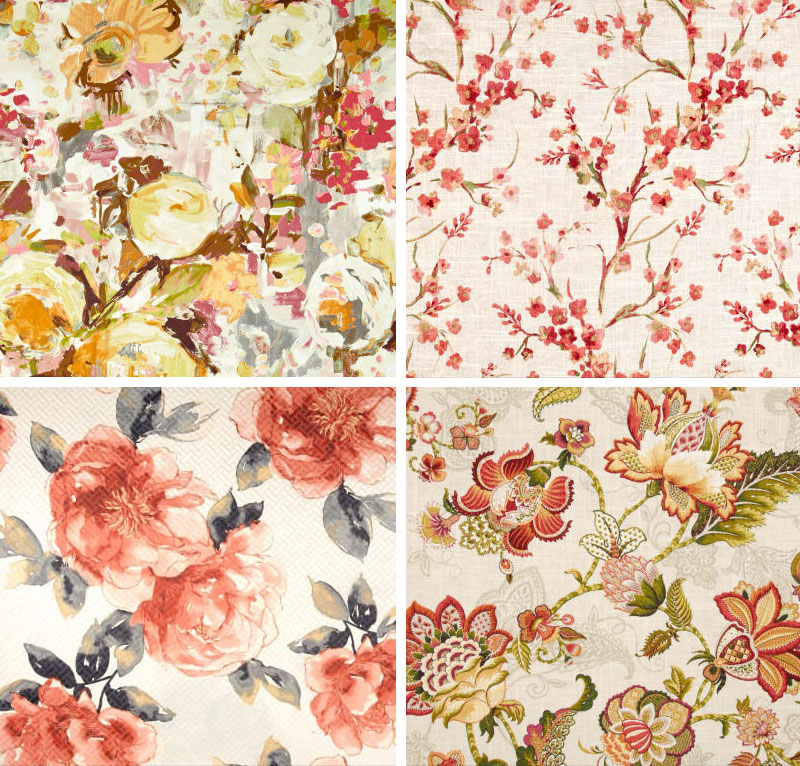 Have you ever shopped for home decor prints online and completely got caught up in the thrill of the hunt?
If you have, you know how much fun it is to click through dozens of colorful fabric designs and envision how each one would look in a slipcover.
Before you know it several hours have flown by and your list of favorites is a mile long. Florals, geometrics, foliage, paisleys, ikats, stripes, checks, stripes and more. Who knew there were so many gorgeous possibilities!
Finding prints you like is fairly easy. But narrowing down your selection to just one is the tricky part. Why?
Read the fabric descriptions and you'll quickly discover print designs vary greatly not only in color and theme but also fabric type, fiber content, repeat size, weight, width, finish, price, and washability.
That's a lot to decipher! With so many considerations and only a digital image to look at how in the world do you begin to weed through your options?
The key is to know what makes a print ideal for a washable slipcover. Below are the top 7 things:
1. Fabric Type
Look for designs printed on plain canvas, duck and slub canvas.
2. Fiber Content
Go with 100% cotton, 100% linen or a blend such as cotton/linen and linen/rayon. If you choose a fabric with rayon content, make sure it's under 15% to avoid weird shrinkage and wrinkle.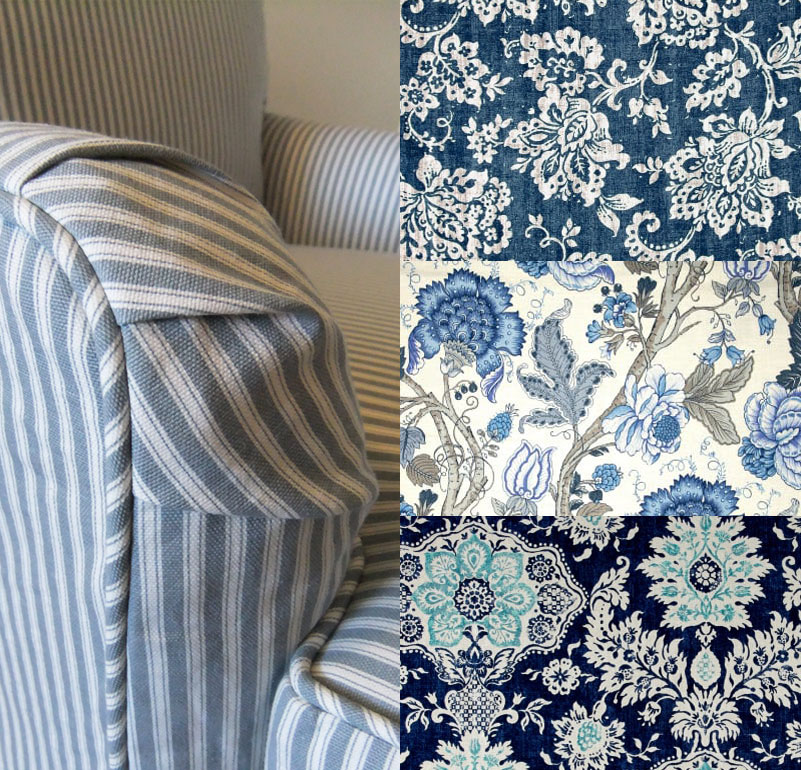 3. Weight & Coverage
Medium, heavy weight and very heavy weight prints that are tightly woven work best. Don't bother with light weight. Keep in mind weight definitions can differ from retailer to retailer.
I prefer a print in 10 to 12 oz., (that's my definition of a medium to heavy weight) for slipcovers that get moderate use and a couple washes per year. Unfortunately, most prints are 7 to 8 oz. yet described as a heavy weight. Yes, it's confusing.  Just know an 8 oz. print will work fine if the fabric is tightly woven.
3. Personality
Colors, theme and scale gives a print its own unique look and feel. The overall design can set a specific mood in your space and/or evoke certain feelings. Ask yourself do you love the print enough to live with it day after day? Does it bring you joy?
4. Repeat Size
A print design repeats over and over on the fabric up the roll and across the width. Look for the horizontal repeat size and vertical repeat size in the fabric description. You'll need that info to estimate yardage. The bigger the number (inches) the larger the print scale. Make sure the scale suits your chair or sofa.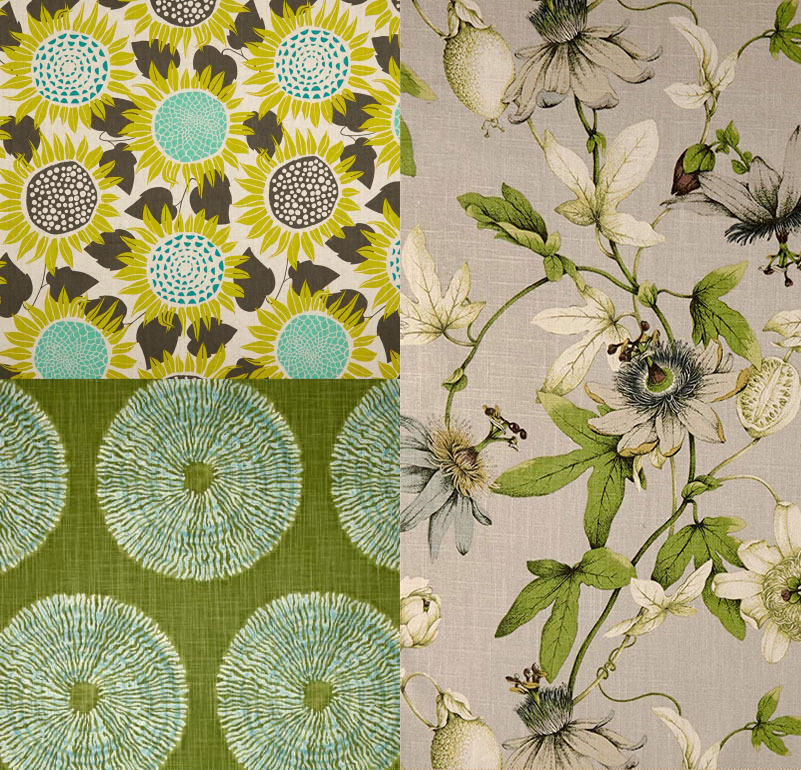 5. Finish
Some printed fabrics are chemically finished to resist stains, repel moisture or coated with fire retardant. If you don't need those types of features opt for a print without a special finish.
6. Washability
Almost all natural fiber prints are labeled dry clean only. However, many of them can be washed with good results. See my preshrink instructions here. To know for sure if your favorite print will work for a washable slipcover buy 1 yard and do a machine wash & dry test.
7. Width
Look for prints that are 54″ wide or wider for armchair and sofa slipcovers.
Now that you know what to look for start your search. Narrow down your search by fabric pattern, weight and price in the home decor section. l also like narrowing my search by my favorite brands such as:
When you find prints you like, and they meet the 7 attributes, go ahead and order swatches. Never, ever buy yardage without seeing a swatch first.
Fabric descriptions and online images only tell part of the story. You have to see a swatch to review actual color, hand-feel and coverage. The down side of a small swatch is you can't see the full repeat or get a good idea of how the print will look in your space.
I know I sound like a broken record but if you are unsure about how a print, or any fabric, will look and function in your space buy 1 yard and wash test it.
Happy print shopping!