How-To Create a Fitted Slipcover for a Cushy Curvy Chair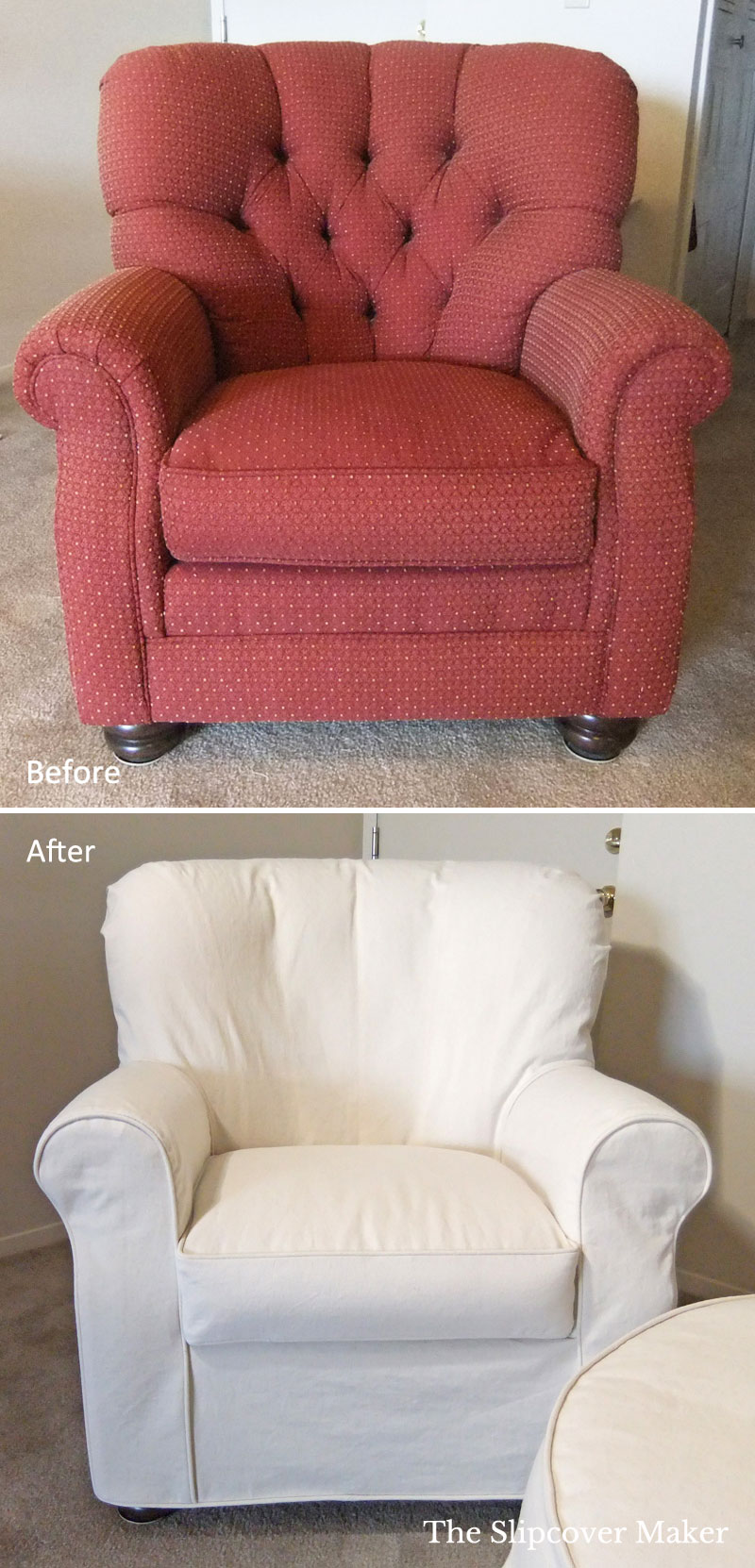 A rounded back, curved inner back, puffy rolled top and deep tufts. These cozy features on Roxanne's well-loved arm chair have stood the test time.
Her old chair is still sturdy and very comfortable. Never mind the faded, outdated upholstery. When a chair has good bones, comfy support and classic design the sky's the limit on updating the look.
Roxanne's vision for her chair:  clean, bright and versatile. She went with a fitted slipcover in natural denim.
Fitted? How in the world do you get fabric to snug smoothly over all of those cushy curves?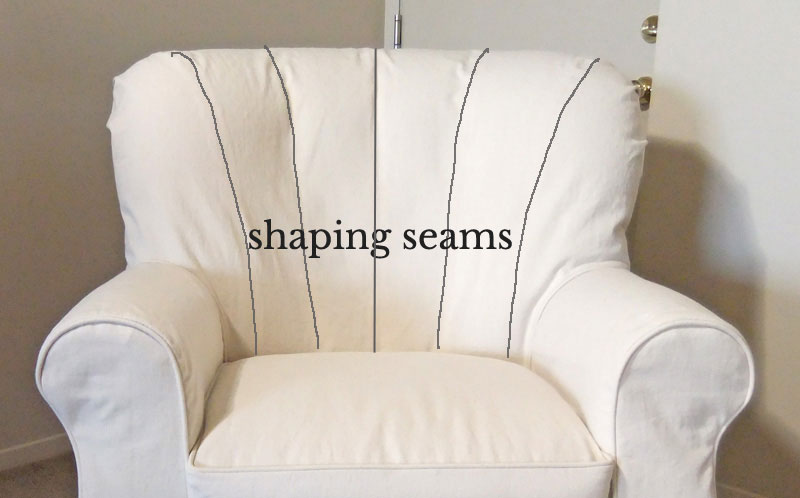 Create shaping seams, of course! And, add a couple of tucks, too.
For this project I used 12 oz cotton bull denim in natural. This beefy, densely woven fabric did a good job at covering the textured upholstery and tufts without grin through.
To control fullness in the curvy areas I pin fit the body with shaping seams. This chair needed 5 seams on the inner back and 2 on the outer back.
Think of a shaping seam like a princess seam used to contour a piece of clothing through the bodice.
I like making shaping seams barely noticeable. I stitch the seam, press it open and then edge stitch on both sides of the seam to make it strong, flat and smooth.  Works like a charm every time.
Below is an upper back view of Roxanne's slipcover to give you an idea of what the stitched shaping seam looks like.