Making Your Own Slipcover? Try These Easy-To-Sew Fabrics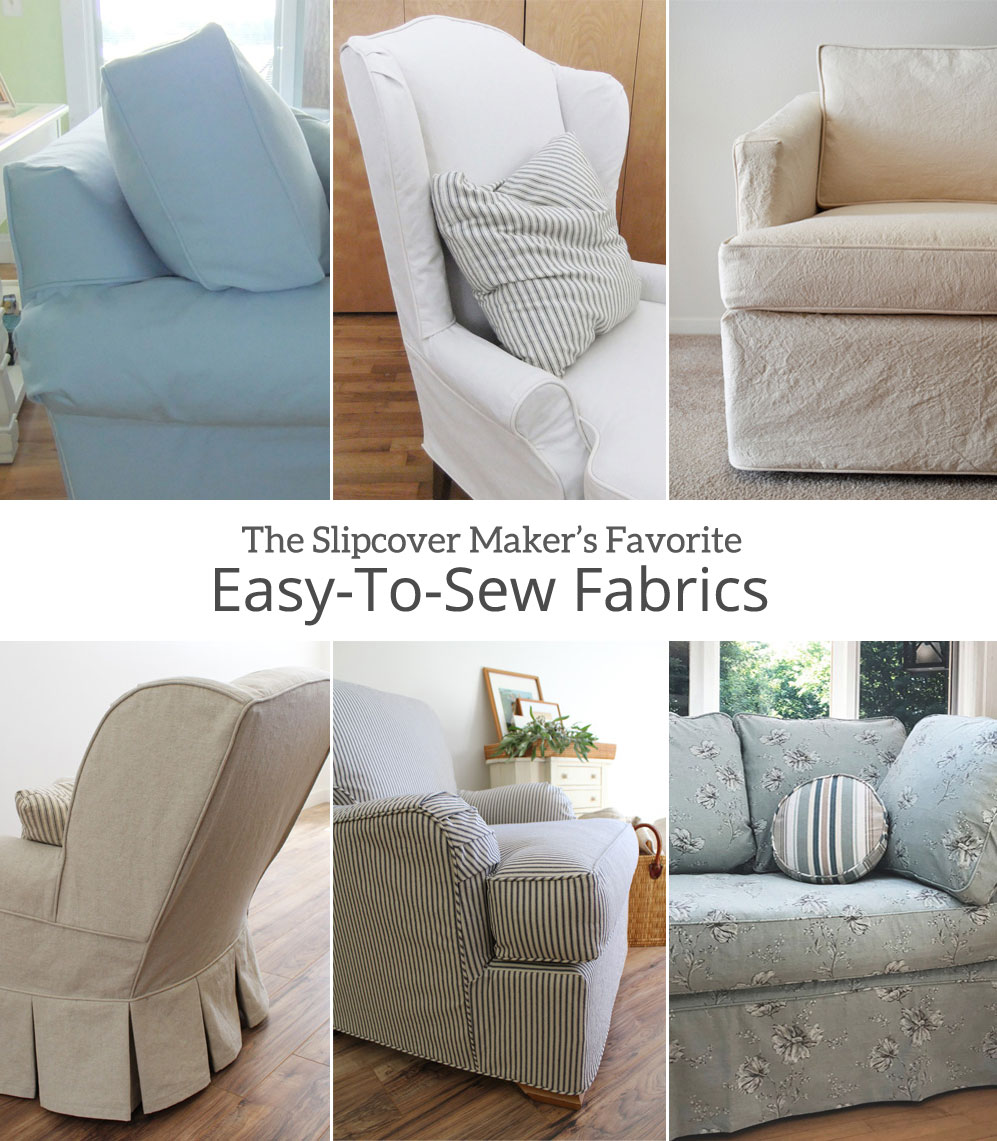 Stitching through multiple layers of heavy weight fabric on a home sewing machine can be frustrating if not impossible.
Your machine chokes, thread gets tangled up and the needle breaks….over and over again. The start and stop process is maddening. You're ready to give up on making your own slipcover.
I know exactly how you feel. Been there done that. But, don't give up!
More than likely your machine is not the problem. The culprit is the fabric. Most home sewing machines are not powerful enough to sew through 4 to 6 layers of heavy weight denim and canvas.
There is a simple fix. Choose a medium weight fabric for your slipcover. That means a tightly woven 8 to 10 oz. cotton twill, canvas or denim. They are lighter weight and less bulky than 12 and 14 oz. fabric, which makes for smooth sewing through several layers.
Below is a list of my favorite easy-to-sew medium weight fabrics. These work fine for everyday slipcovers that get normal use and a couple washes per year. All of them are machine washable and require preshrinking.
Happy sewing DIY slipcover makers!
Canvas
Twill
Denim
Home Decor Prints
8 to 10 oz Cotton and Cotton Blends. Popular brands include: Magnolia Home Fashions, Waverly, Swavelle, and Richloom. Choose designs that are tightly woven and printed on canvas in 100% cotton or cotton blended with linen or polyester. **Most prints are labeled dry clean only. Be sure to wash test a 1 yard sample to find out if the fabric can be laundered with good results.
Linen & Linen Blends
7 oz 100% Mix Natural Linen, Softened , a beautiful oatmeal color. I usually don't recommend 7 oz fabrics for slipcovers but I have found this linen to work well for pieces that get occasional use.