3 Slipcover Design Tips for Updating Your Old Sleeper Sofa
There comes the day in the life of a sleeper sofa when no one — I mean NO one — wants to sleep on it anymore. The mattress is kaput. You ask yourself should I keep it or get rid of it?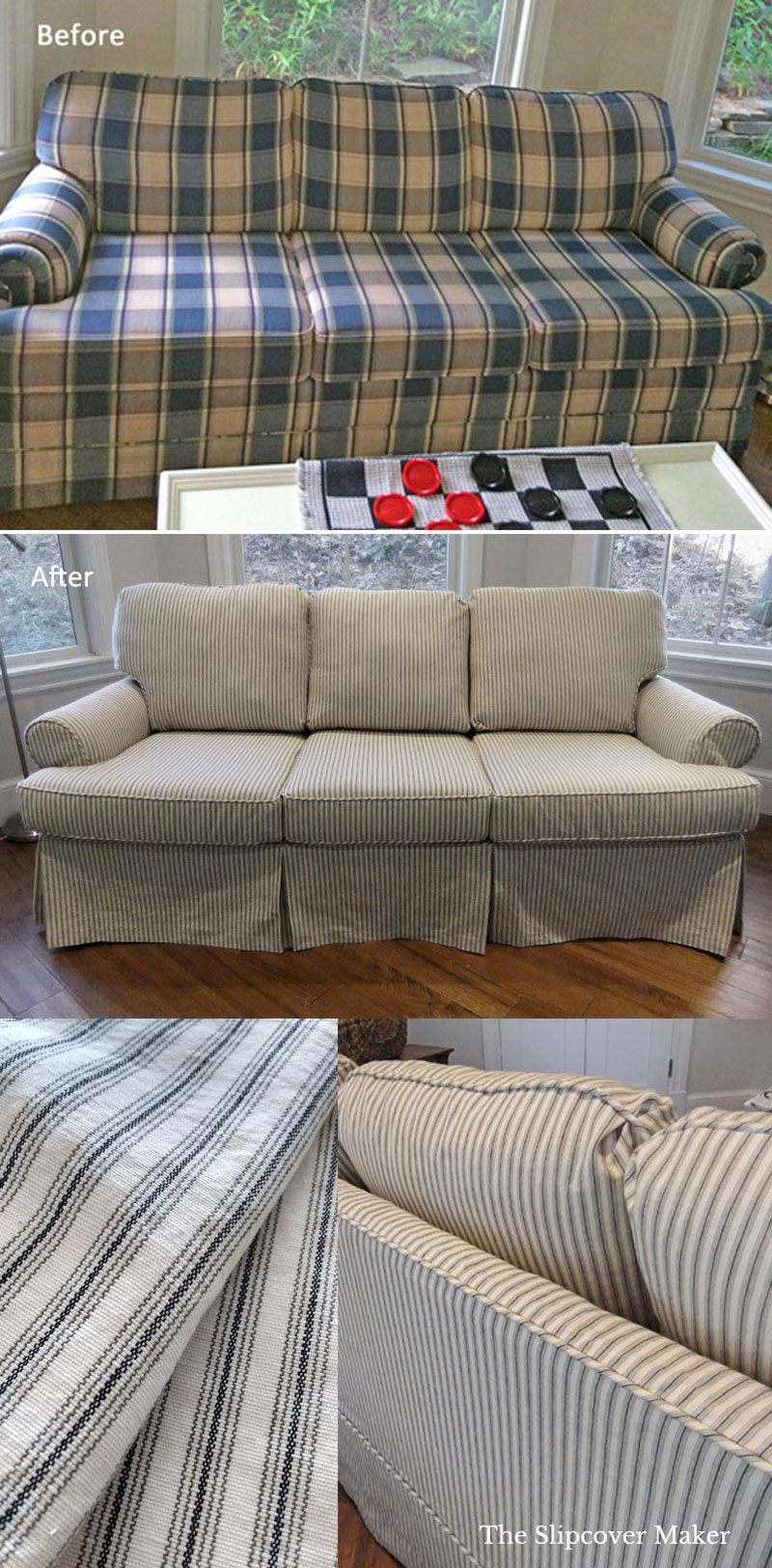 The good news is your well loved pullout sofa doesn't have to go by the wayside just because the mattress is shot and the upholstery is outdated.
If you have a classic design that is structurally sound and the cushions still offer good support it can easily be updated with a slipcover and become a great looking, comfortable sofa for everyday use.
Here are 3 design tips for giving your old sleeper sofa a new look and function:
1. Refresh Back Cushions: Attached back cushions are common on older sleeper sofas. They can be easily removed and covered individually. Copy the old cushion covers as-is or change up the design i.e. from pillow style with kiss pleat corners to boxing all the way around. See the linen sofa below.
If the back inserts are compressed and lumpy, restore them to their original fullness by adding new fiberfill. I show you how in this cushion refresh tutorial.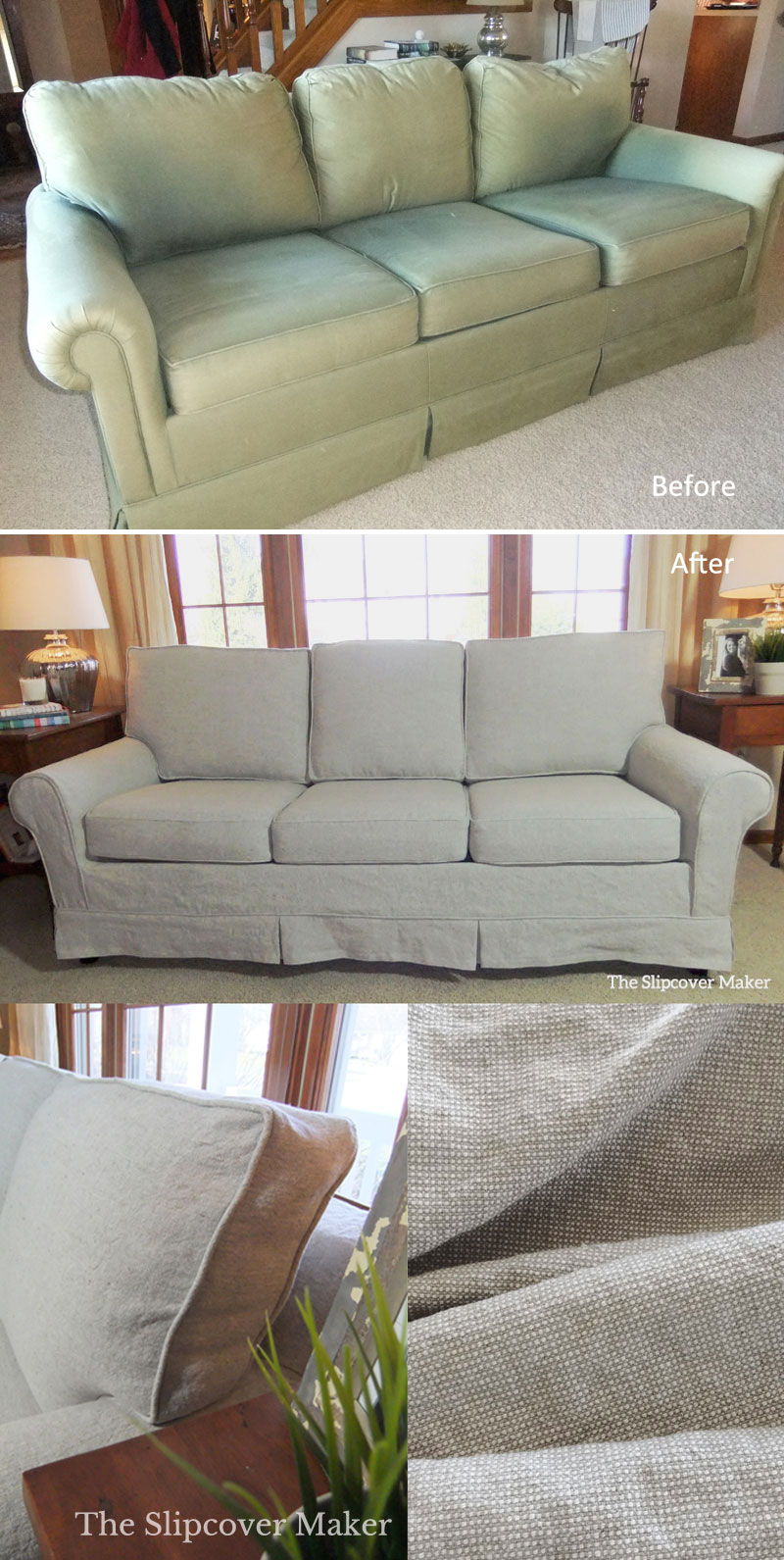 2. Flat Panel the Arms: So many of the old sleepers I slipcover have a fancy front arm detail. Sculpted, scrolled, puffy and multi-pleat designs make the entire sofa look dated.
I like designing the front arms with simple, flat panels. The look is clean and timeless. Even if you have to add a couple tiny tucks to control fullness around the arm the end result will look so much better than the outdated original.
3. Move the Skirt Line: If your sleeper sofa has been around for a decade or more the skirt seam line probably sits low and the squatty skirt hits the floor. Outdated skirts really show a sofa's age.
A simple skirt revision such as moving the seam line up a few inches or all the way to the deck will give your sofa a much needed style boost. Adjust skirt hem length to work with the new seam line and the overall design of the sofa.
Keep in mind the mattress mechanicals hang low in the sofa frame and will be seen if the skirt is too short. For example, on the linen slipcover above, I designed the skirt hem to end a couple inches from the floor to expose a little bit of the leg but keep the sofa guts hidden.