DIY Box Cushion Cover Tutorials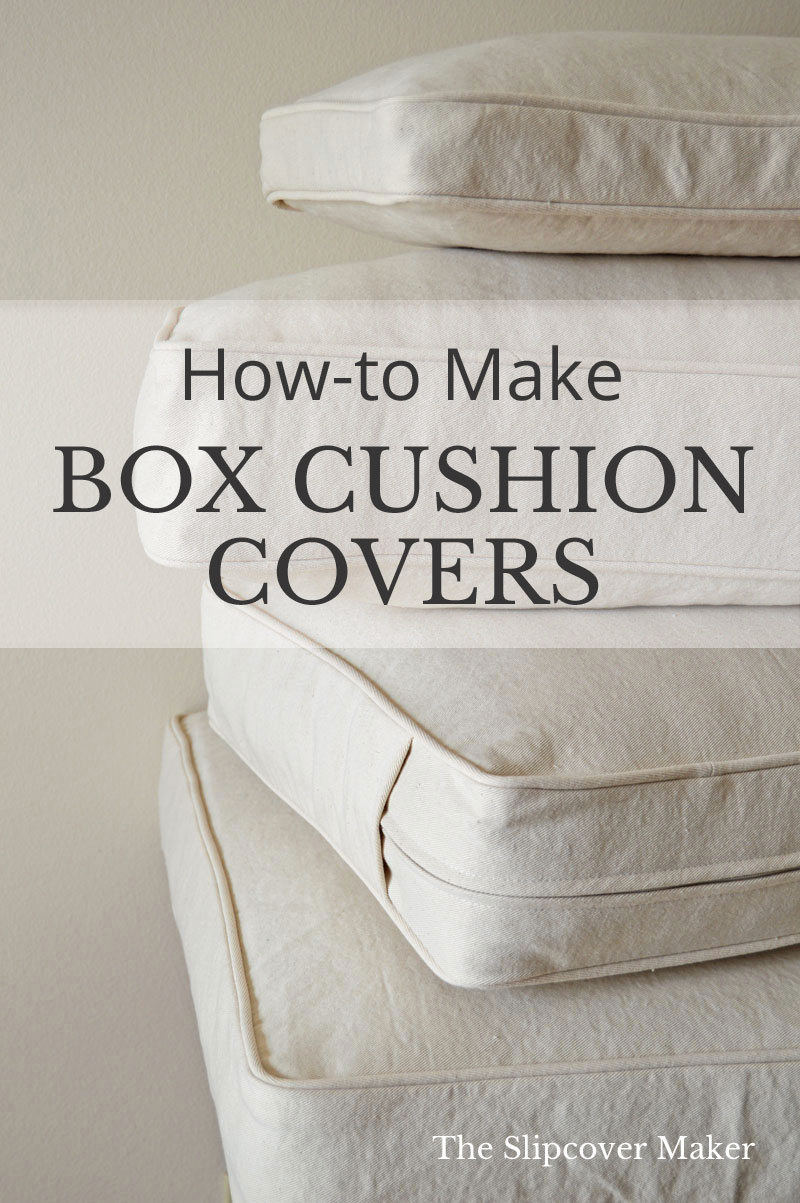 Hello DIY slipcover makers! Today I want to share a few good resources for making your own box cushion covers.
I know the thought of measuring, cutting and assembling all of those pieces — top, bottom, boxing panel, welt cord and, ugh, the dreaded zipper panel — stops you in your tracks.
When I made my first boxed cover I felt like it took FOREVER. The corners didn't line up, boxing pulled and seams puckered. But after following a good tutorial and making a couple of covers I got the hang of it.
Below are my favorite cushion cover tutorials including my own!
If you're a visual learner like me I think you will find these slide shows and videos super helpful. Practice a bit and have fun! You will be whipping out good fitting covers in no time.
The Slipcover Maker's Cushion Cover Tutorial
Learn how I make a box cushion cover with a zipper and welt cord in this series of slideshows with a lot of helpful process photos and tips. I show you step-by-step how to:
Trace your cushion and cut a new cover.
Make the zipper and boxing panels.
Sew the cushion cover.
How To Make Armchair Cushions by Sailrite
Sailrite's video tutorial walks you through how-to measure, cut and sew a cover for a T-shape box cushion and a partial box back cushion with cording and zipper opening.  Their professional instruction also includes tips for trimming a foam insert, matching a print and adding stuffing to a back cushion.
Make a Box Corner Cushion – The 30 Minute Cushion by Sailrite
No welt cord and no boxing! Make this simple cover for your rectangle or square cushion with a single piece of fabric (depending on your cushion size). I think you will appreciate this easy to follow step-by-step tutorial.
How To Sew a Boxed Cushion by Kim's Upholstery
Kim's Upholstery tutorial is a quick video showing how she assembles the pieces for a box cushion. Her speedy method is commonly used in professional workrooms. Great for you advanced sewers who can manage the short cuts.