Replacement Slipcovers for Lake Michigan Living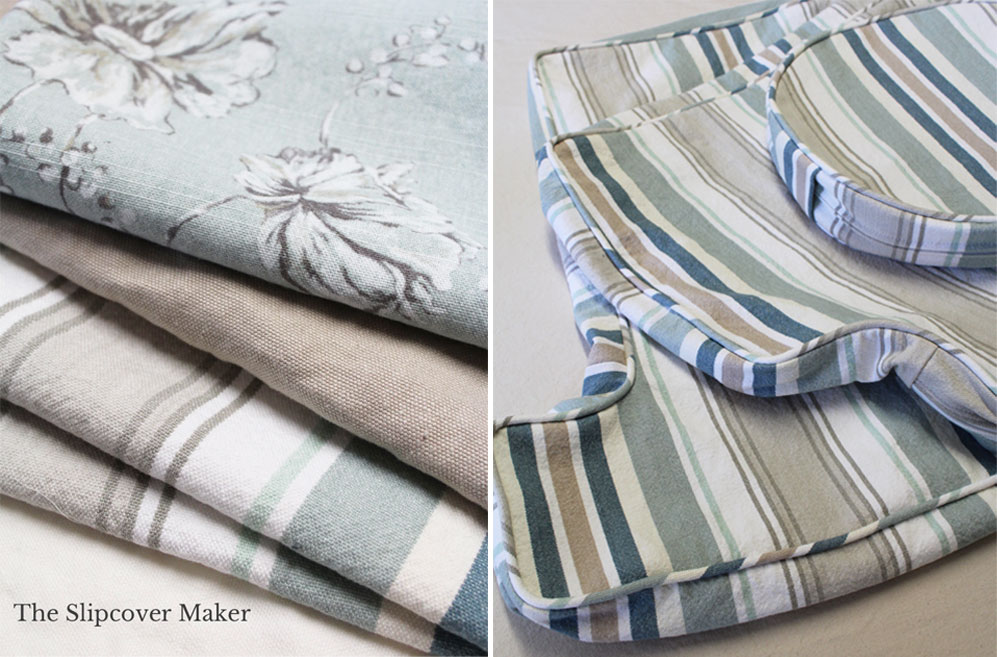 Ready-made replacement slipcovers, if you can find them, are usually limited to a few solid colors in canvas or denim. That's not so bad unless your vision is all about pattern, texture and color.
One of best things about having replacement slipcovers custom-made is you can get the look and feel you've been dreaming about. That's what my Leland, MI customer did. She sent me several slipcovers to copy and chose a cottage-y fabric mix of striped canvas, floral print and washed linen. Here are a few of the finished pieces and what she had to say about her new covers:
"I set out to find slipcovers for furniture I felt wasn't ready to be replaced. I discovered The Slipcover Maker website, and I'm so glad I did!!  Karen not only walked me through selecting fabric she went above and beyond when I couldn't find exactly what I wanted. The process was easy, fast, and the covers turned out better than I could have ever expected!!  I have recommended Karen's service to no less than ten people already!  The product is perfect and the service was even better!!  You are the best!!  Thank you!"
To see some of the before photos from this project visit my Replacement Slipcover board on Pinterest.