Awning Stripe Slipcovers Update Traditional Wing Backs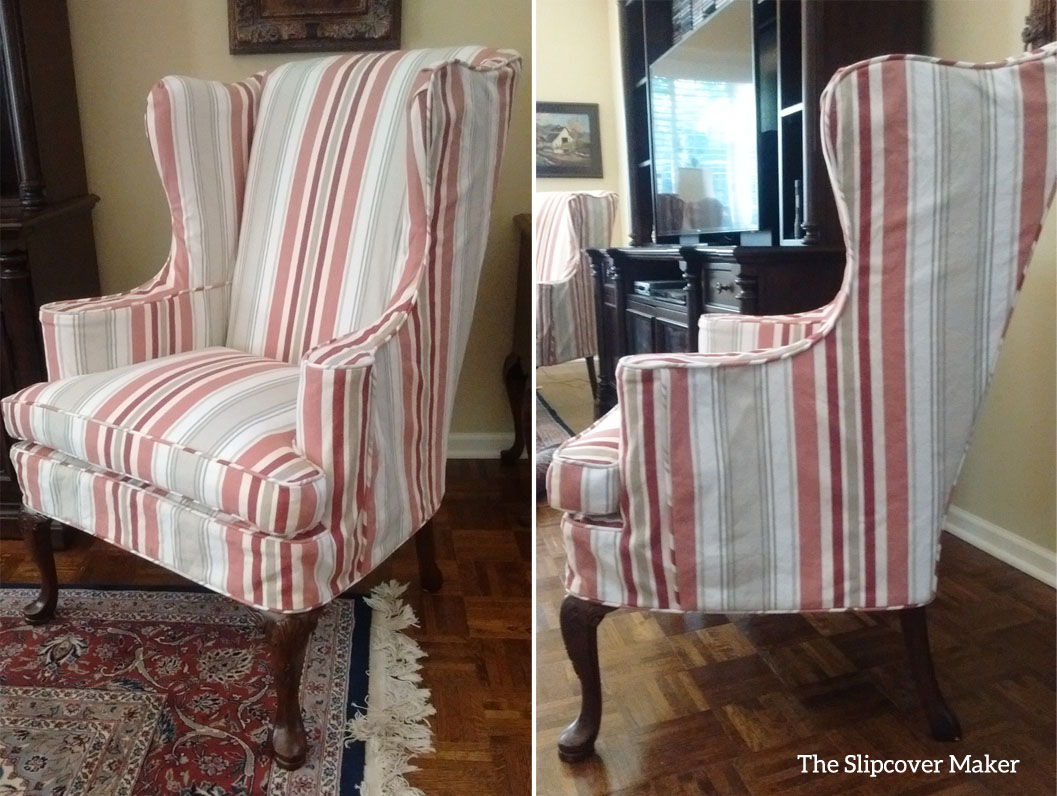 I love how these awning stripe slipcovers completely changed the look of Barb's traditional Henredon wing back chairs.
The fabric, Bridgewater by Roth Tompkins, is a thick cotton canvas with a wonderful cottage vibe.  The stripe is woven in, not printed. Nice! It marries beautifully with her washed, natural denim sofa slipcover.
Although this fabric is labeled Dry Clean Only, I did a wash test on a one yard sample. Thumbs up! The yardage can be washed and dried with good results.
Barb is in the process of transforming her living space from formal to casual. Instead of buying all new furniture, she is updating each one of her well-made upholstered pieces with a relaxed, family-friendly slipcover. A smart way to decorate especially since her furniture is in excellent condition.