Slipcover Copy for Bensen Neo Sectional Sofa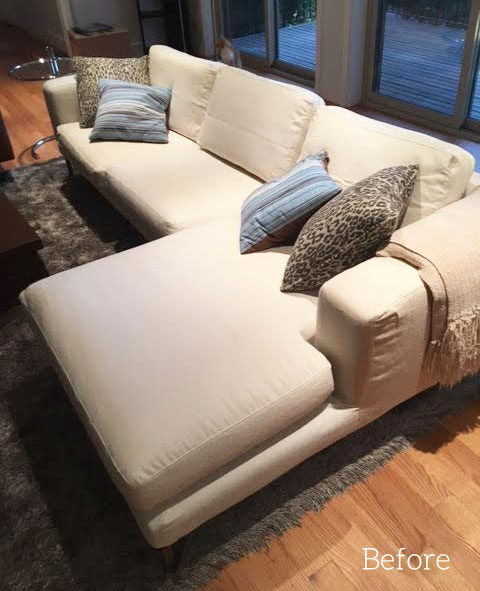 My New York customer, Jeff, sent me his worn slipcover to copy for his Bensen Neo Sectional. I love the simple, smart design of this piece.
The slipcovers for the body sections Velcro on creating a sleek, snug fit. No zippers, no welt cord, no skirt. I finished the seams with a clean edge stitch.
Slipcover fabric: I used Dream Weaver by P/Kaufman in color Stone purchased from Sailrite. It's a sturdy 10 oz. polyester dobby weave with a supple hand-feel. There is a front and back side to this fabric as well as a directional nubby texture.