Cotton-Linen Slipcovers for Flexsteel Classics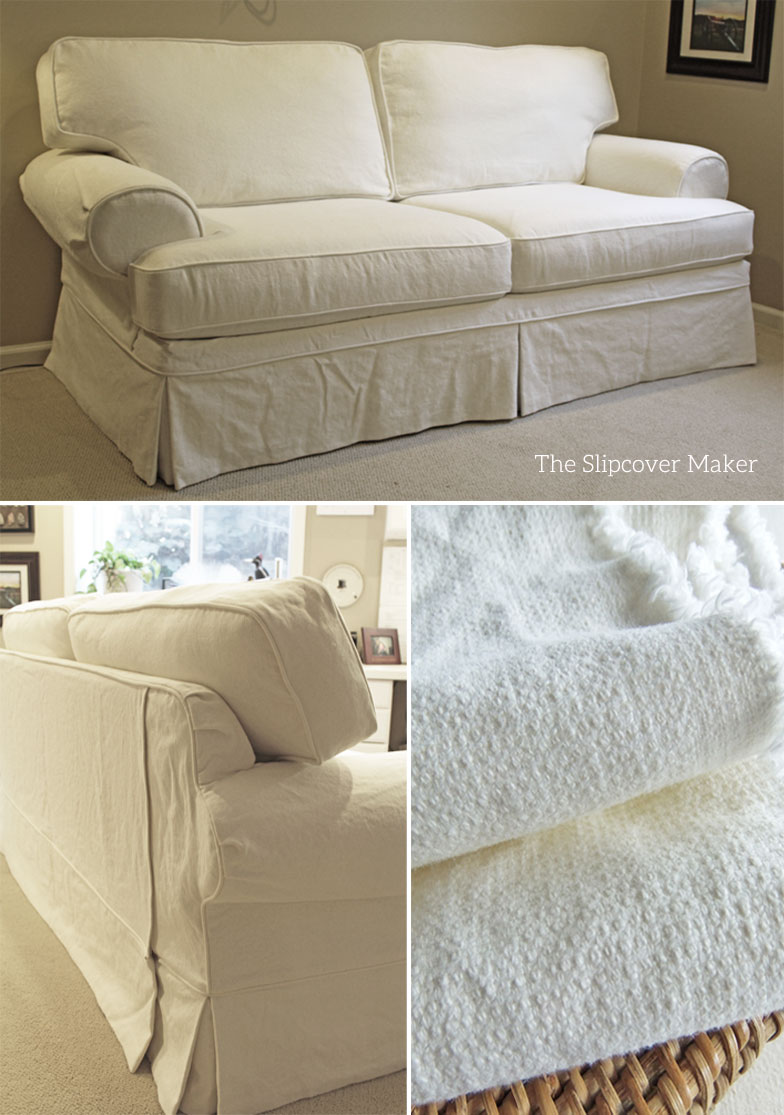 Judy, one of my local customers here in West Michigan, got new slipcovers today. And, boy do they look fantastic in her family room!
I pin fit her 12 year old classic Flexsteel sofa and oversized chairs with off-white washed linen-cotton. Don't you love the tiny raised pattern?
Soft, thick and textured, this casual slipcover fabric is a pretty alternative to natural denim and canvas. It also worked like a charm covering the rosewood color upholstery.