Natural Denim Slipcover for Sherrill Sofa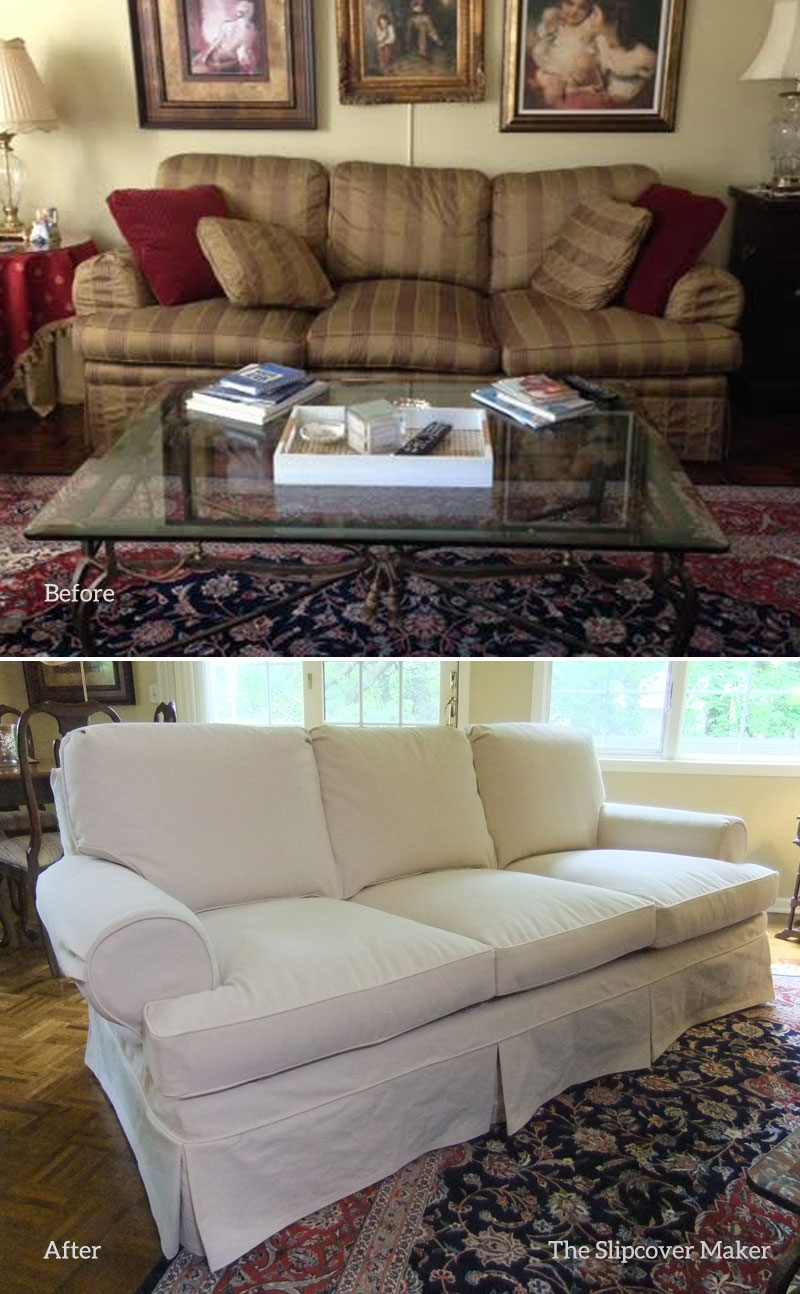 Farewell formal. Hello casual! My customer, Barb, is updating her entire living room starting with this washable natural denim slipcover for her Sherrill sofa.
I used 12 oz. cotton bull denim, a good choice for covering large upholstered pieces. It's beefy without being too thick or too stiff and offers excellent coverage.