Tailored Slipcover for Loveseat with Attached Back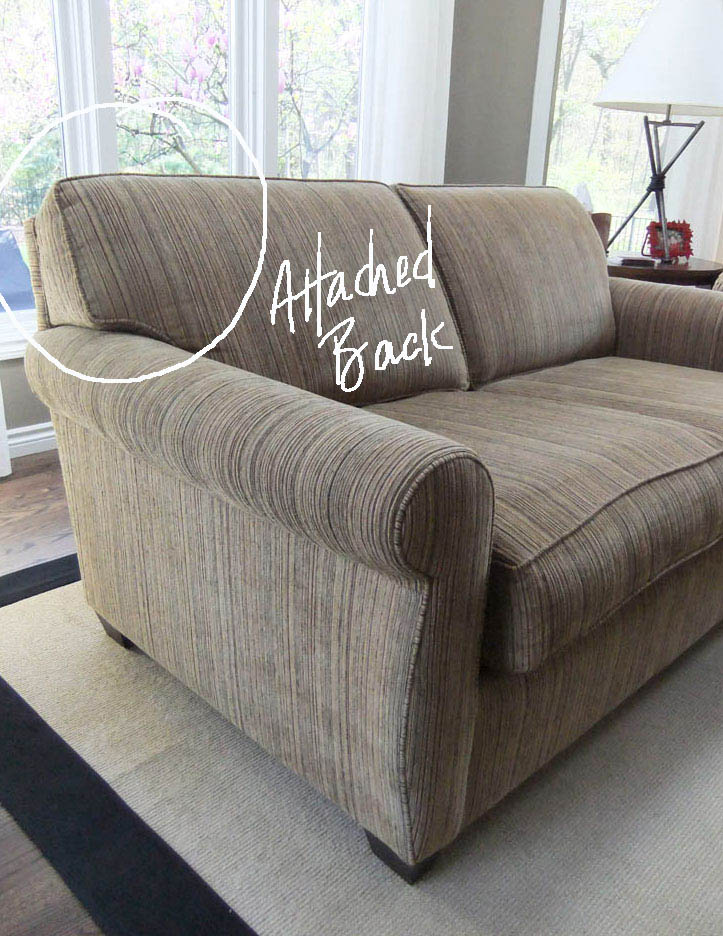 Attached back cushions on a sofa or loveseat can be a little tricky to slipcover.
To get the best fit, I detach them and cover each one individually. This method is actually very simple and works great when the attached cushions are pillow-style.
For this slipcover project, however, that wasn't the case. The back cushions were upholstered to the love seat frame. Detaching them was not an option.
Instead, I designed the slipcover to encase the attached cushions with a tailored fit using boxing panels.
Boxing the attached cushions at top, sides, center and bottom required a lot of extra work. This was not a beginner's project! But the results are worth it. The slipcover functions better and looks more professional than had I created a one-piece tuck-in style cover.
Fabric for this project: 10 oz. cotton/poly canvas in color Charcoal from Big Duck Canvas.
This medium weight blend has a finer weave and smoother hand-feel than basic cotton canvas. It feels more like a densely woven poplin. Very durable for a 10 oz. Very little shrinkage and low wrinkle. Pet owners beware: hair sticks easily to this fabric.