Slipcover Copy for Mitchell Gold Sofa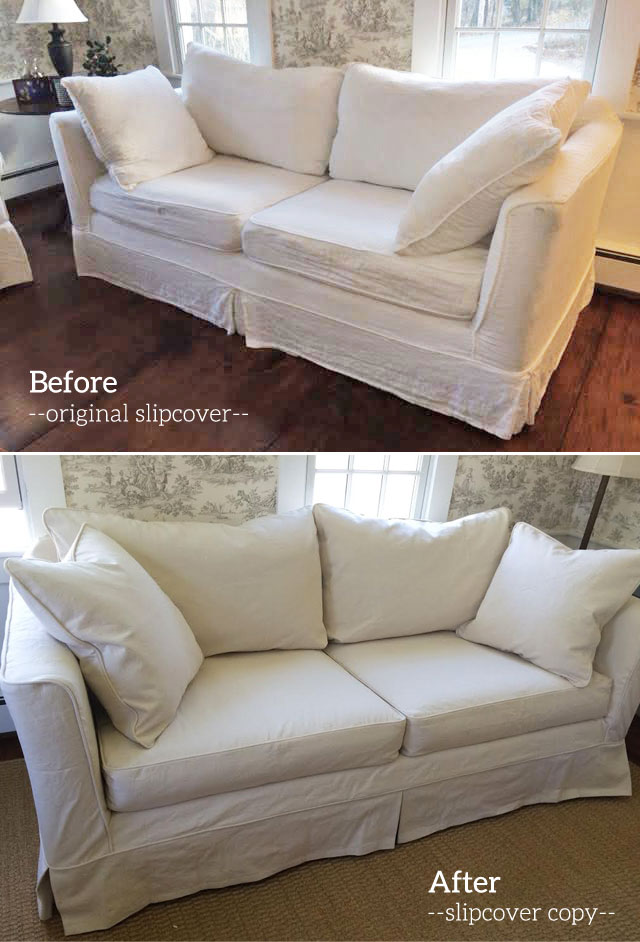 My long distance customer, Carol, has a charming vacation home in Cape Cod. Her living room is furnished with a wonderful Mitchell Gold sofa, which is comfy and in great shape. The original linen slipcover, however, had seen better days.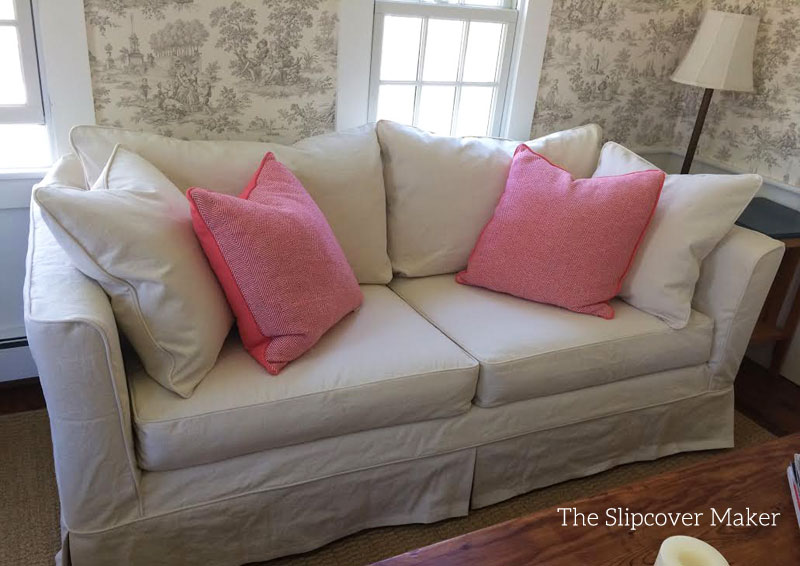 Carol sent me her old slipcover to make two copies, one in natural denim (above) and one in grey pebble canvas (below) from Big Duck Canvas. These classic fabrics and neutral colors are very versatile, providing Carol endless decorating options year round.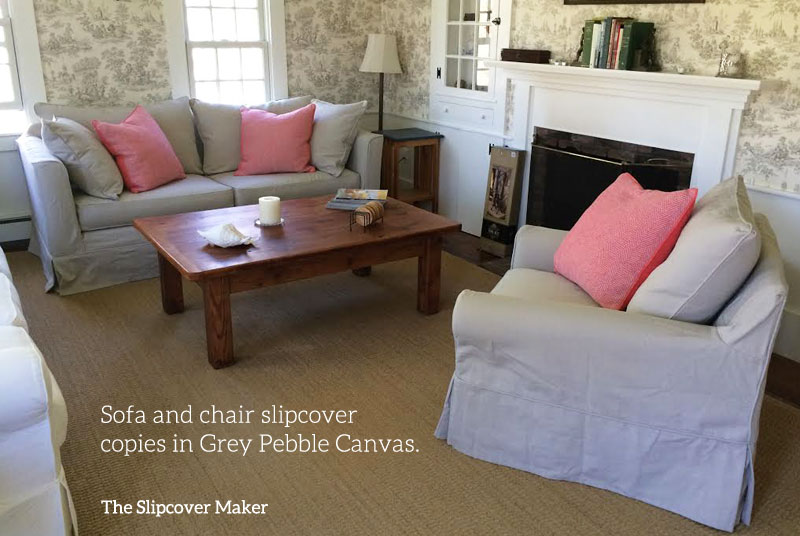 I also copied her old Ethan Allen chair slipcover and made two new covers to match the natural denim and pebble cloth sofas. Carol says it's like getting all new furniture!