Ottoman Slipcover: From Tufted to Tailored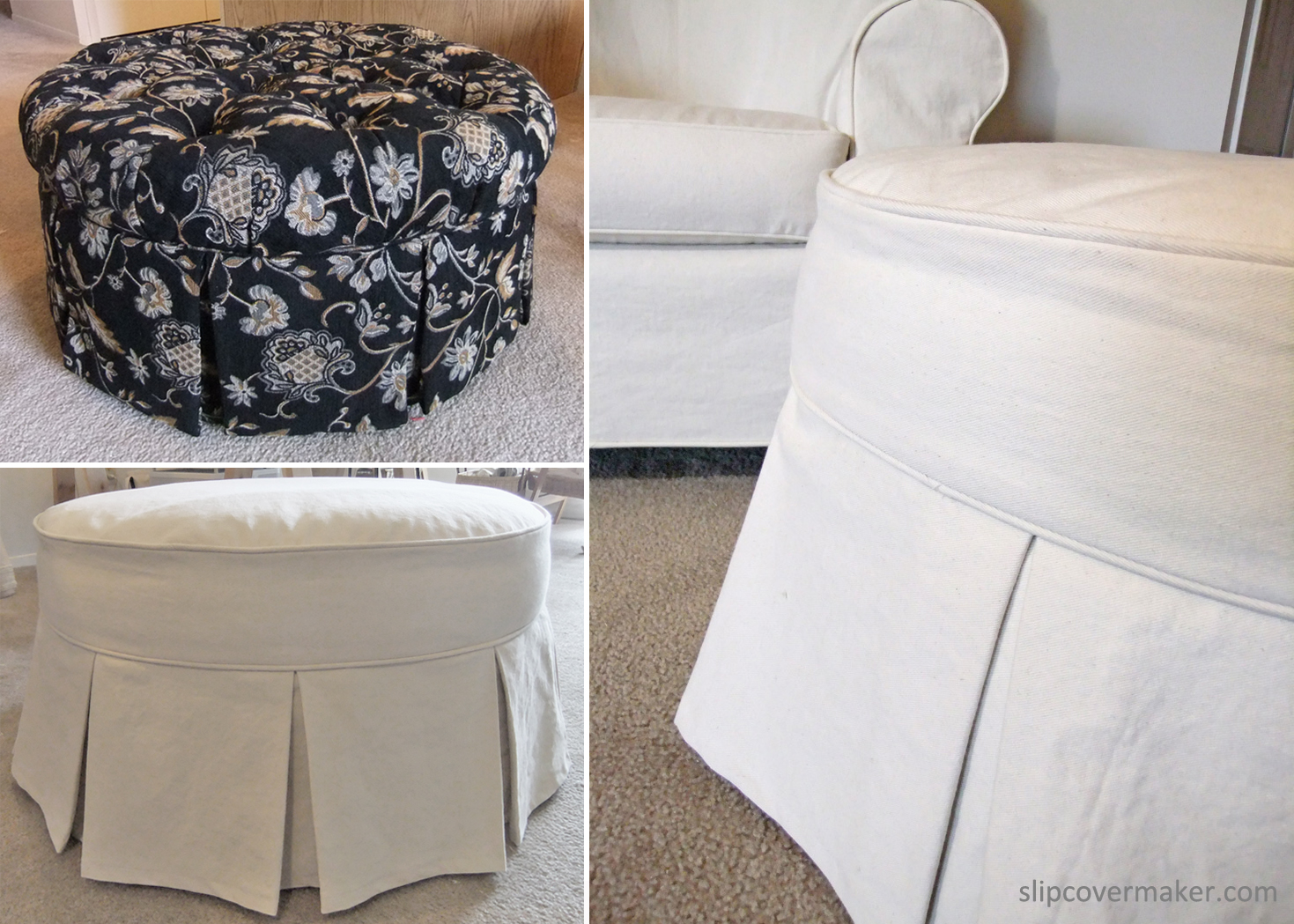 To give my customer's ottoman the same look and feel as her chair I created a tailored slipcover using the same natural denim. Now they sit side by side beautifully in her sun room.
Like the chair, this ottoman is deeply tufted. I knew the fabric would quickly find it's way into the hollow areas. So, to reduce the lumpy-bumpy appearance I created a pad that sits on top of the ottoman under the slipcover. Now the surface has a smooth fit.