Sofa Slipcover Copy in Brown Denim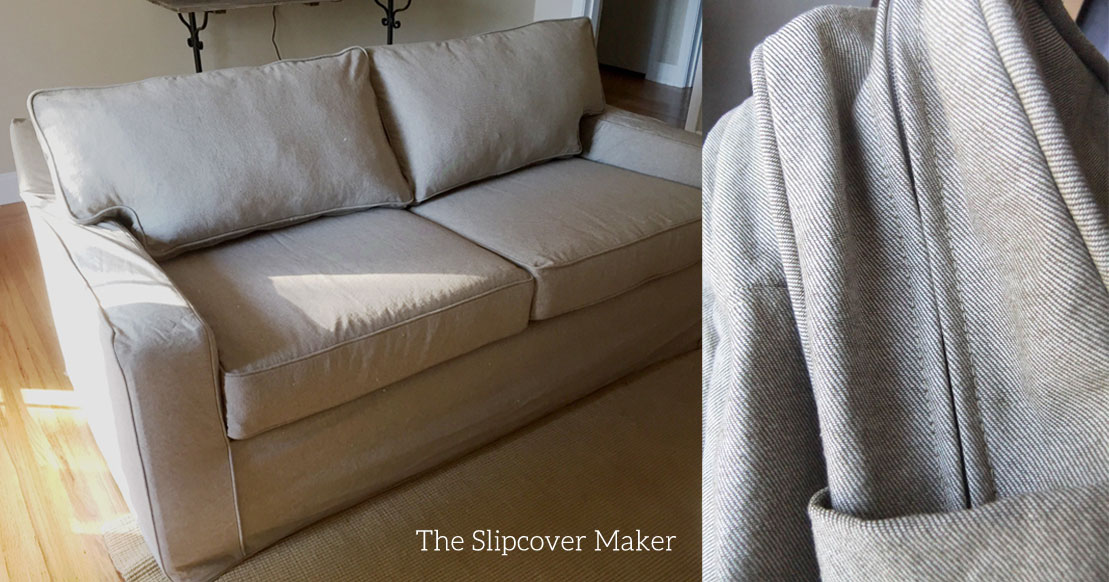 Suzanne sent me her barely used white slipcover to copy. She wanted a washable, durable fabric in a neutral color that would do a better job at hiding pet hair and dirt.
I steered her towards Burlap Brown yarn dyed denim and suggested using the wrong side. What!?
This yarn dyed denim is woven with two colors, brown and natural. The right side has a solid brown appearance, which was too dark for Suzanne's project. But the wrong side has a completely different look. It's a melange of the two colors, a soft neutral shade with a heather-like effect. Exactly what the project called for.
When Suzanne received her slipcover copy she emailed to say, "It's perfect! Beautiful! We both LOVE LOVE LOVE it!! The quality is excellent and I couldn't be happier with the entire thing."