Summer Living with Indigo Denim Slipcovers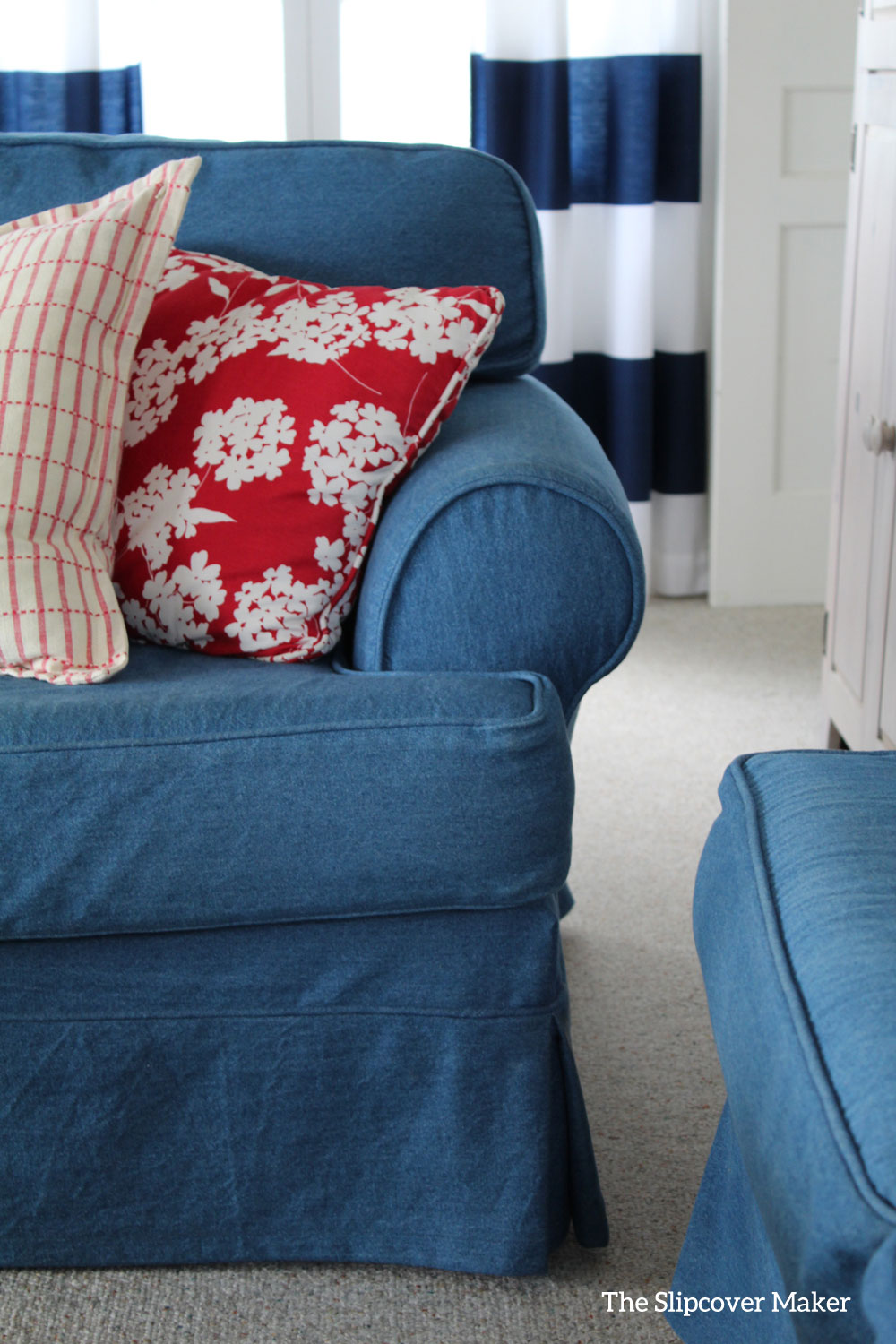 Heavy weight indigo denim makes the best slipcovers for the cottage. It's one of those fabrics you just don't have to fuss over.
A couple of years ago I used 14 oz. yarn dyed indigo denim to make these sofa and love seat slipcovers for Ellen's cute lakeside cottage in Clarklake, MI. I recently visited her there and was impressed at how well the fabric has held up to daily life on the lake.
These family-friendly denim slipcovers are tough and washable. Bring on the damp bathing suits and sandy feet!