Khaki Denim Sectional Slipcover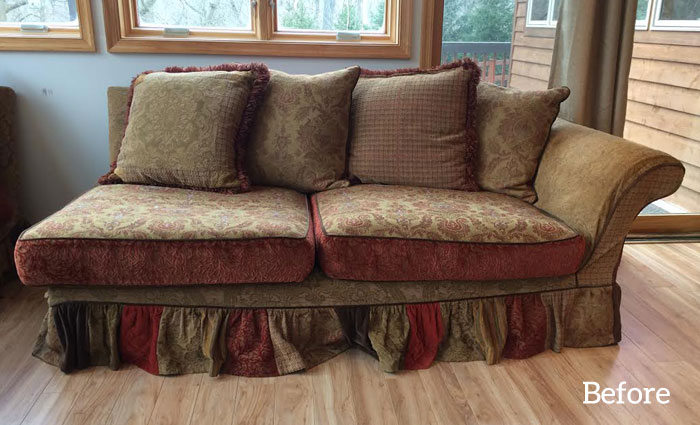 Jen's outdated plush brocade slipcover is a thing of the past. Now, her sectional has an entirely new look with a Khaki denim slipcover. Looking fabulous especially with her pretty mix of patterned and textured accessories. Even her protective doggie blankets fit right in!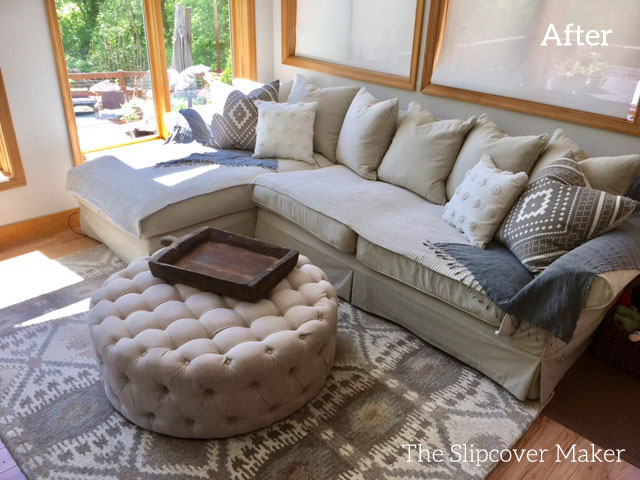 This project was a slipcover replacement. Jen sent me her old covers to copy and update. I changed the gathered skirt to a tailored style for cleaner lines.