Sleeper Sofa Slipcover in Khaki Denim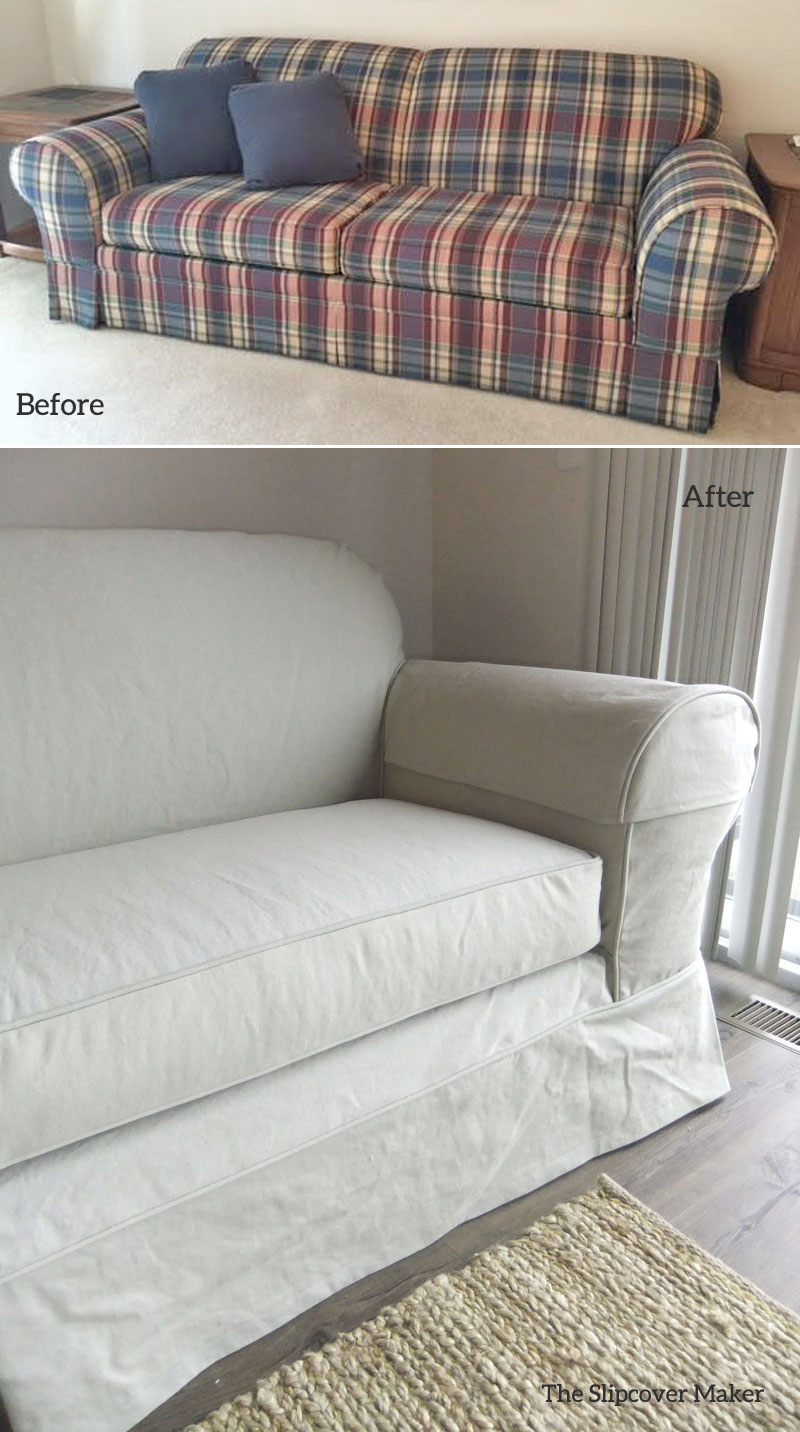 Slipcover your furniture in a neutral color and let the decorating begin!
I especially like using white, natural, grey or khaki for large pieces. These classic shades make an endlessly versatile backdrop. My customer, Kathy, had the same idea when she chose a 12 oz. pale khaki denim for her sleeper sofa slipcover.
Now, she can layer her choice of accent colors throughout the living room without having to start over with an entirely new slipcover every time she wants to change out her decor.
The pale Khaki shown above is no longer available. A good looking option is Buckskin. Check it out and read my review here.
Check out Kathy's accent slipcovers I made to coordinate with her khaki sofa: indigo denim chair and awning stripe chair.