White Denim Slipcover for Art Van Scarlett Sofa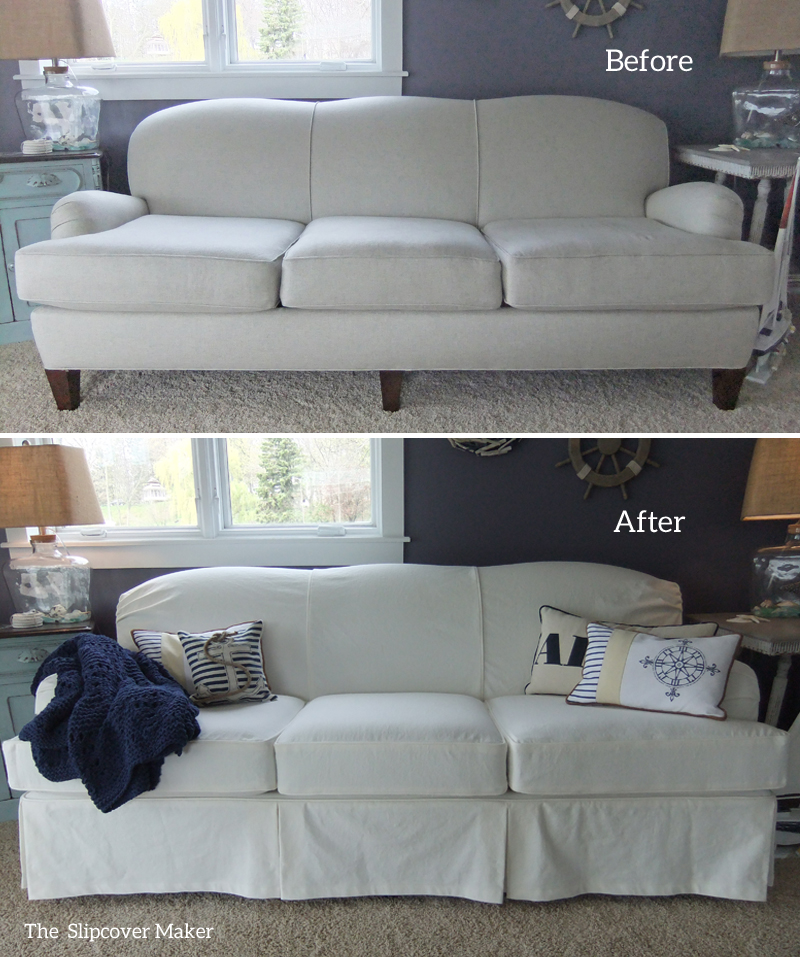 I rarely make slipcovers for brand new furniture but for my customer's Art Van Scarlett Sofa it was a must.
Her sleek, tailored English arm sofa looked out of place at her welcoming lakeside cottage. She wanted to change the look from formal to casual cottage-y. Voila! A white denim slipcover makeover.
Heavyweight washed white denim makes the best slipcovers. It's soft yet durable and has that comfy, lived-in look. You can wash it without worry about excessive shrinkage and hard wrinkles. Even the most tailored slipcover designs take on a casual, relaxed feel in this fabric.