Sofa Slipcover Copy in Silk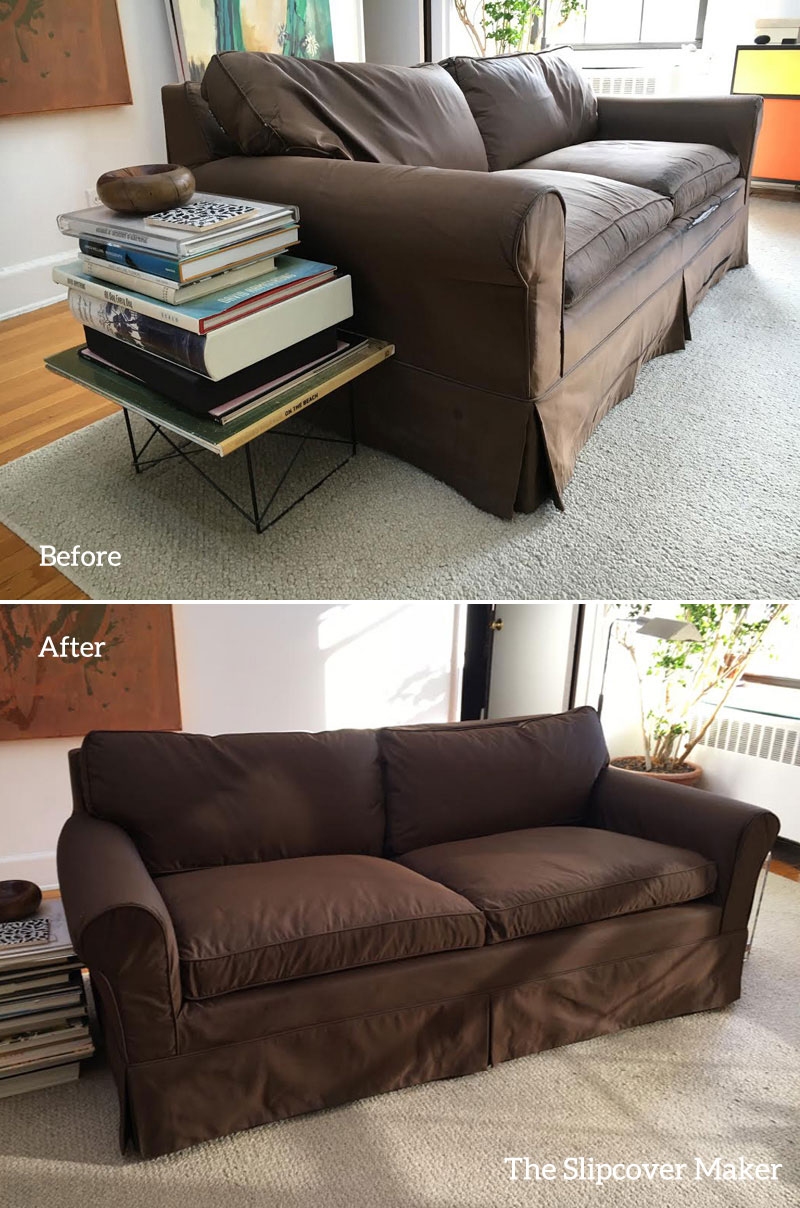 An old slipcover that has its original fit still in tack is my favorite to copy. It makes the best template — no fit issues. My customer's silk cover was one of those. The fabric was worn and torn in spots but that didn't interfere at all with making a good fitting slipcover copy.
My customer found exactly the same drapery weight silk used in the original. How lucky was that!? By using a good template and same fabric, I was able to recreate the fit, look and function (including a full lining) of the old slipcover.
When my customer received his new slip he replied: "Very impressed. Thanks for the beautiful work." Happy customer, happy me. 🙂