Matelasse Slipcovers for Charming Daybed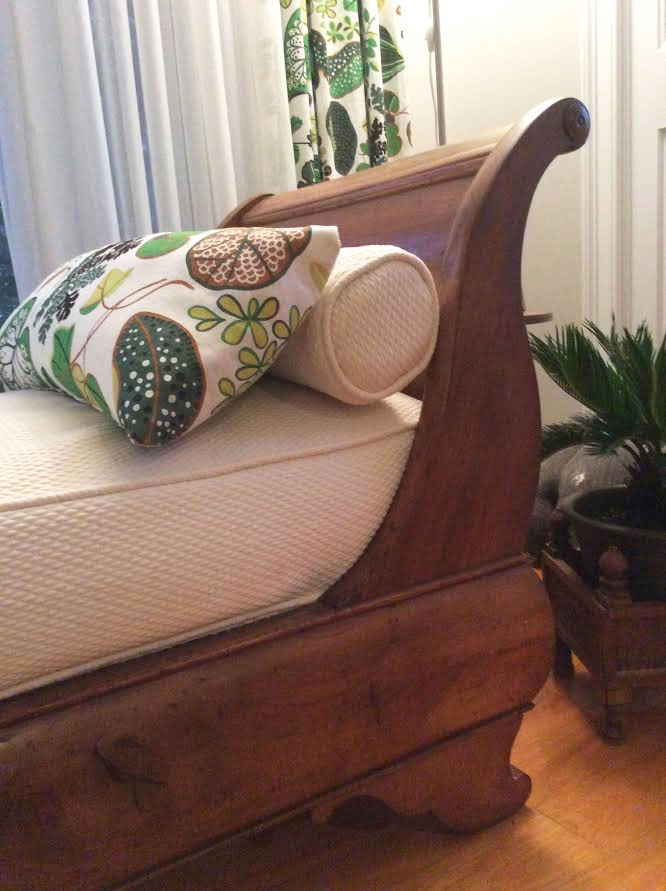 You can't beat cotton matelasse when it comes to creating a slipcover that is both comfy and sophisticated. My long distance customer, Vanessa, had me make a custom cushion cover and bolster covers for her gorgeous sleigh daybed.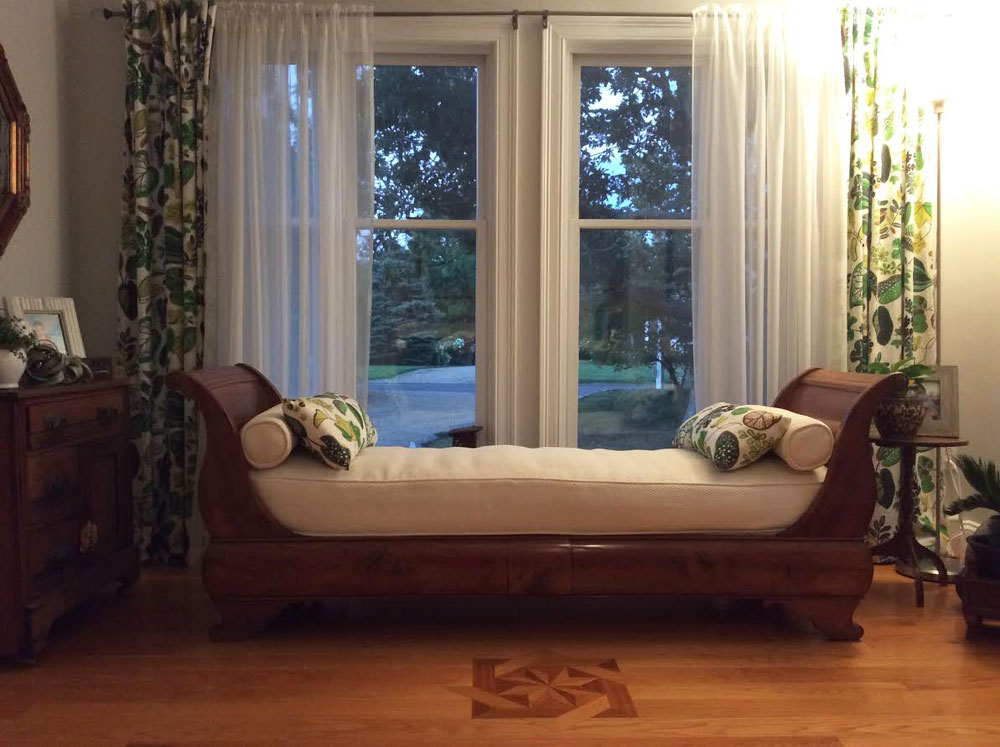 The 100% cotton matelasse I love most for slipcovers is the diamond pattern from Roth & Tompkins in color Natural. It's thick, supple and not too stretchy.
Use this fabric by itself or mix it with other textures and prints. It's one of those fabrics that blends beautifully with just about any decor style.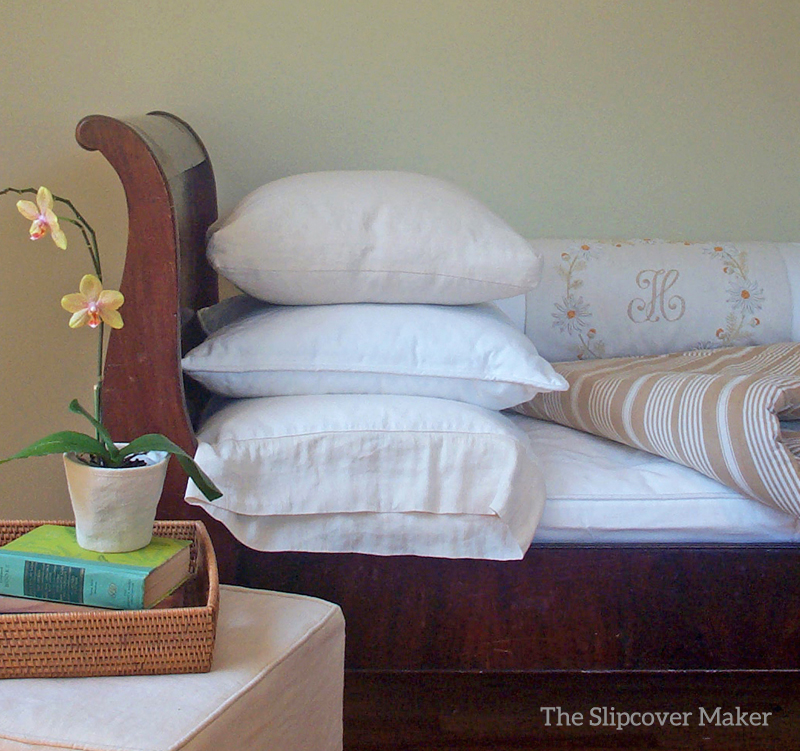 I'm a big fan of sleigh daybeds, too.  They make a wonderful alternative to a traditional sofa, love seat or chaise. The one I have, shown above, is from the late 1800's. It was used as a fainting couch and sat at the foot of a huge four poster bed. I found it in a vintage furniture shop in San Francisco years ago.