Why I Never Use This in My Slipcovers
I often trim my slipcovers with welt cord (piping).  It adds a subtle design detail and professional finish. When the cord is covered in the same fabric as the slipcover it blends right in.
Welt cord also adds a lot of function to a slipcover. It gives structure to the furniture body, cushions and arms. It defines a skirt line or hem edge. And, it adds strength to seams.
The right type of welt cord will hold its shape and look smooth and straight throughout the life of a washable slipcover. I always use washable, flexible, non-shrinking cord. It has a poly tissue core that's wrapped with a braided cover.
What I NEVER use is plastic clothesline.  Here's why: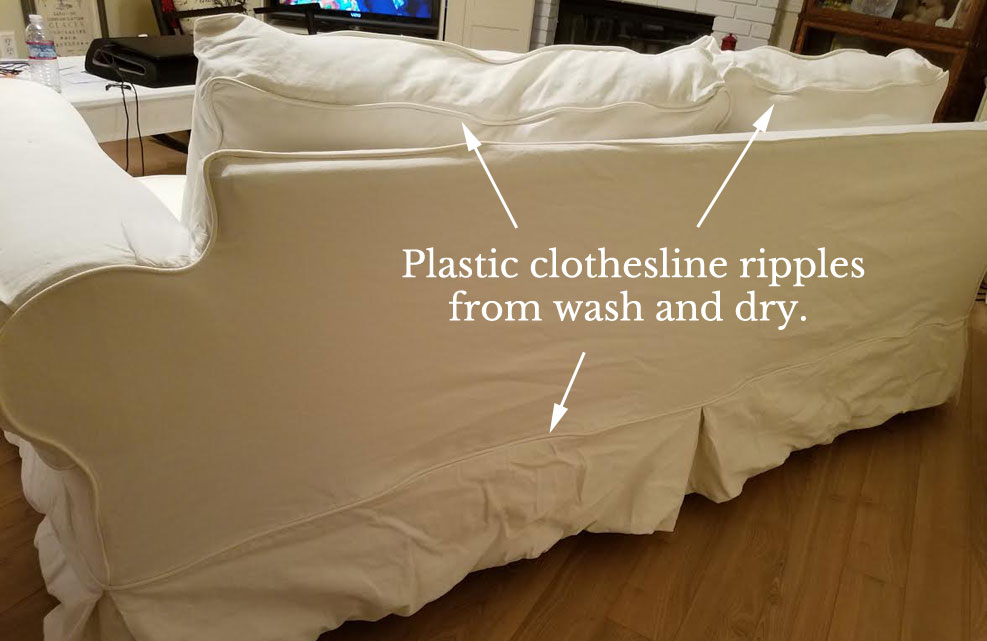 Plastic clothesline is made from a heavy vinyl coating over a low-stretch core. It's not designed to perform in a washable slipcover.
It's too stiff. It makes welt trim feel and look rigid. And, the worse thing is plastic clothesline does not ease and shrink with the slipcover fabric. This causes rippling in the seams, which only gets worse with wash and wear.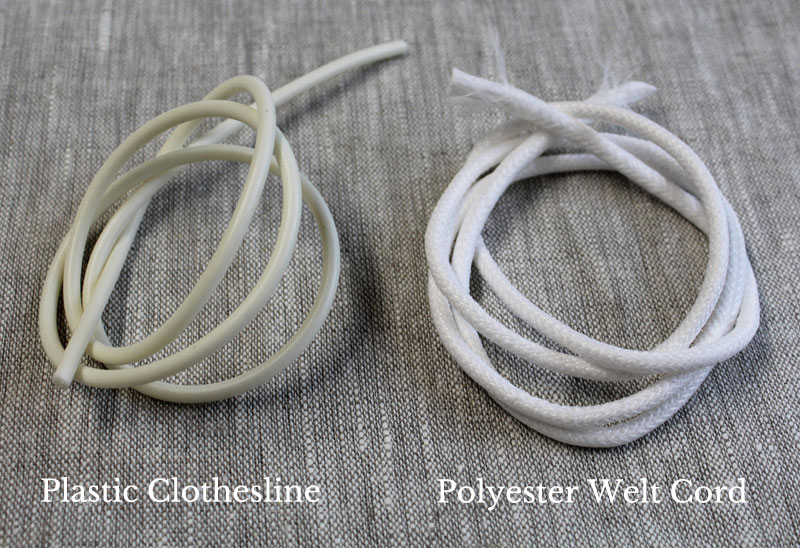 I know it's tempting to use whatever cord is cheapest and readily available when making your own slipcover. But, it you want your cover to look and perform it's best for a very long time  pass on the plastic clothesline and go with good quality welt cord.