Matelasse Slipcover for Wingback Chair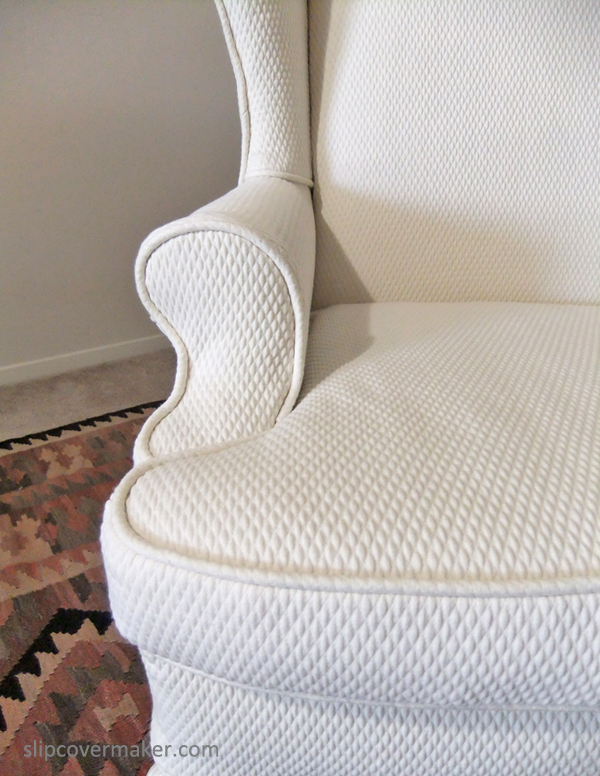 Here's a twist on a Natural color slipcover. Instead of basic canvas or twill, my customer chose a diamond-textured matelasse fabric.
The matelasse is a soft, thick cotton fabric, which has great coverage. It blankets the chair beautifully, hiding the outdated blue plaid upholstery.
This slipcover makeover gives an elegant yet cozy look to this pretty wingback chair. Versatile, too! Now my customer can move her chair from bedroom to living room without clashing with decor.
My fabric notes for Diamond Matelasse:
It's the perfect shade of natural
Diamond pattern is a classic and so versatile
Be sure to preshrink this 100% cotton fabric. Order 15% more yardage to accommodate for shrinkage during first wash.
No wrinkling after wash and dry. No pressing is needed!
Easily shapes around curvy lines of the furniture as you pin-fit. This makes the slipcover pattern work a breeze!