Awning Stripe Slipcover for Lakeside Living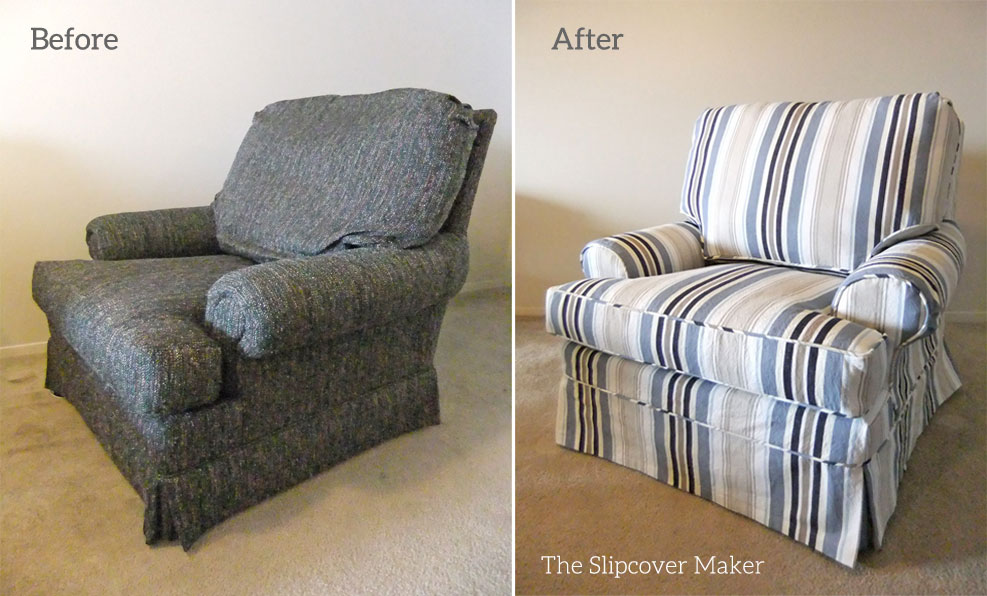 A awning stripe slipcover made for a big, old comfy chair. This piece is now ready for its new home on Lake Michigan. It's hard to believe these are the same chairs!
To give the saggy back cushion new life, I detached it and refreshed the stuffing with polyester cluster fill. I also wrapped the seat cushion with poly upholstery batting to plump up the crown.
Fabric: Bridgewater Stripe in color Lake, a beautiful, grainy yarn-dyed cotton canvas by Roth & Tompkins.