Casual Slipcovers Update Formal Ethan Allen Furniture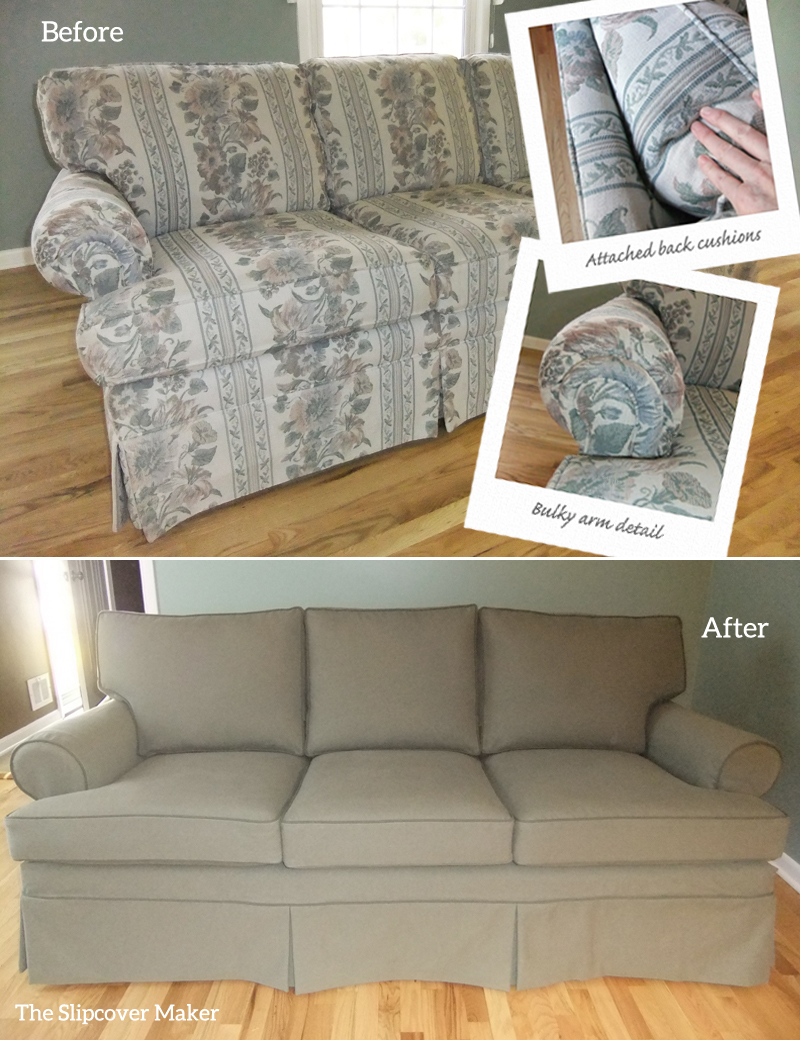 Rose and Jerry bought their Ethan Allen sofa and matching loveseat back in the 90's. This upholstered furniture set has been sitting in their formal living room for many years….barely used!
Now, they are transforming their formal "front room" into a casual living space and it's time to replace their outdated pieces. Or, make them new again with custom slipcovers? YES!!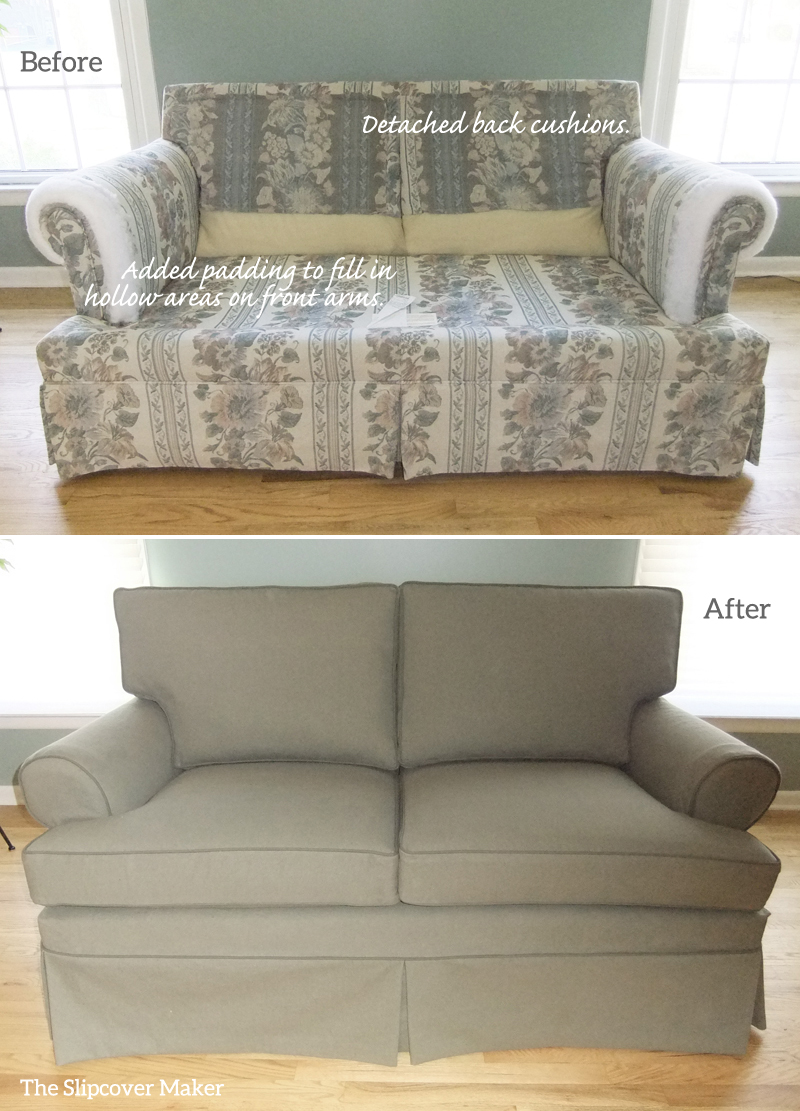 I made these sofa and loveseat slipcovers from 12 oz yarn-dyed denim in color Loden Green. For the welt cord, Rose chose Carr-Go Canvas in color Jalapeno. A nice tonal accent.
To update the furniture style, I detached the back cushions and boxed them (like the seat cushions) and simplified the front arm detail. I stitched on batting to fill in the hollow space around the edges, which made it easier to pattern smooth, flat arm panels.
I love slipcover makeovers like these!  By making just a few updates and using a classic fabric, Rose and Jerry were able to keep their well-made furniture and give it the same casual, relaxed look as a Pottery Barn or Quatrine piece.