How I Slipcovered This Tricky Attached Back Chair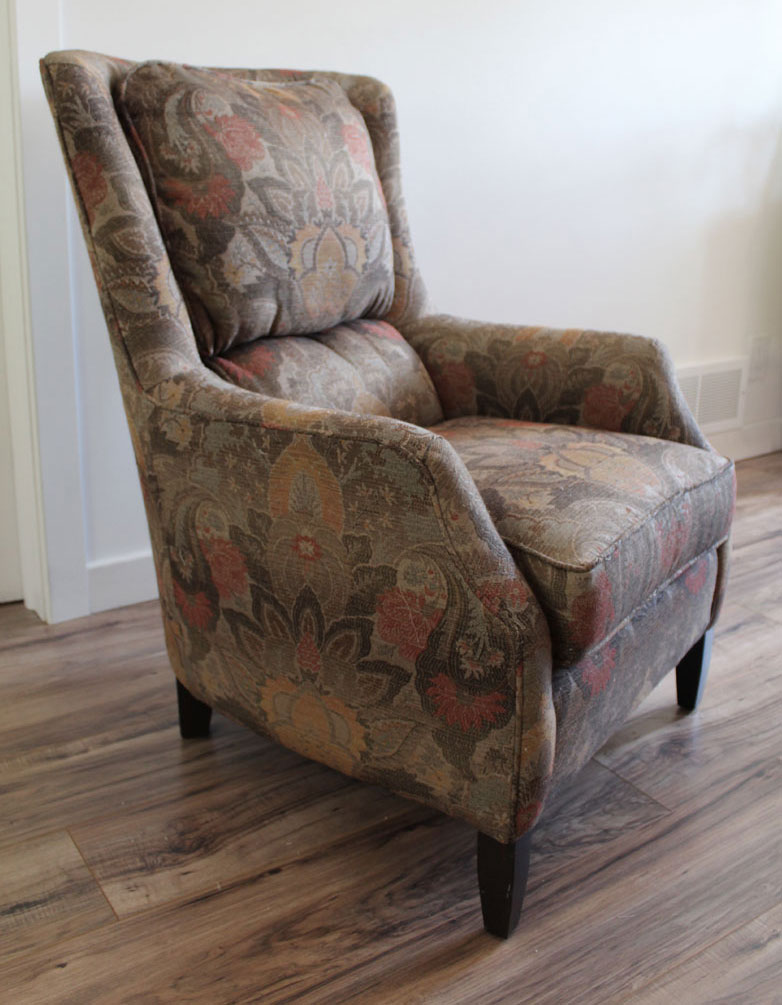 Figuring out the best way to slipcover this attached back chair was a puzzle at first.
Should I detach the two back cushions and replace them with one loose slipcovered cushion? Or, if I leave the cushions attached should I cover them separately? Or, cover them as one?
I chewed on those questions for several days after receiving Priscilla's photos of her Arhaus chair. And, even then I wasn't coming up with a definite answer!
The problem was I couldn't tell from her pictures if it was feasible to remove the back cushions. Some pillow-style back cushions should not be detached. Read why. I also couldn't get a sense of how deep the tuck-ins were at the side and bottom or how they were shaped.
When the chair arrived at my workroom I was able to pull and poke at those cushions from every direction. I could see and feel how they were attached. I had my answer!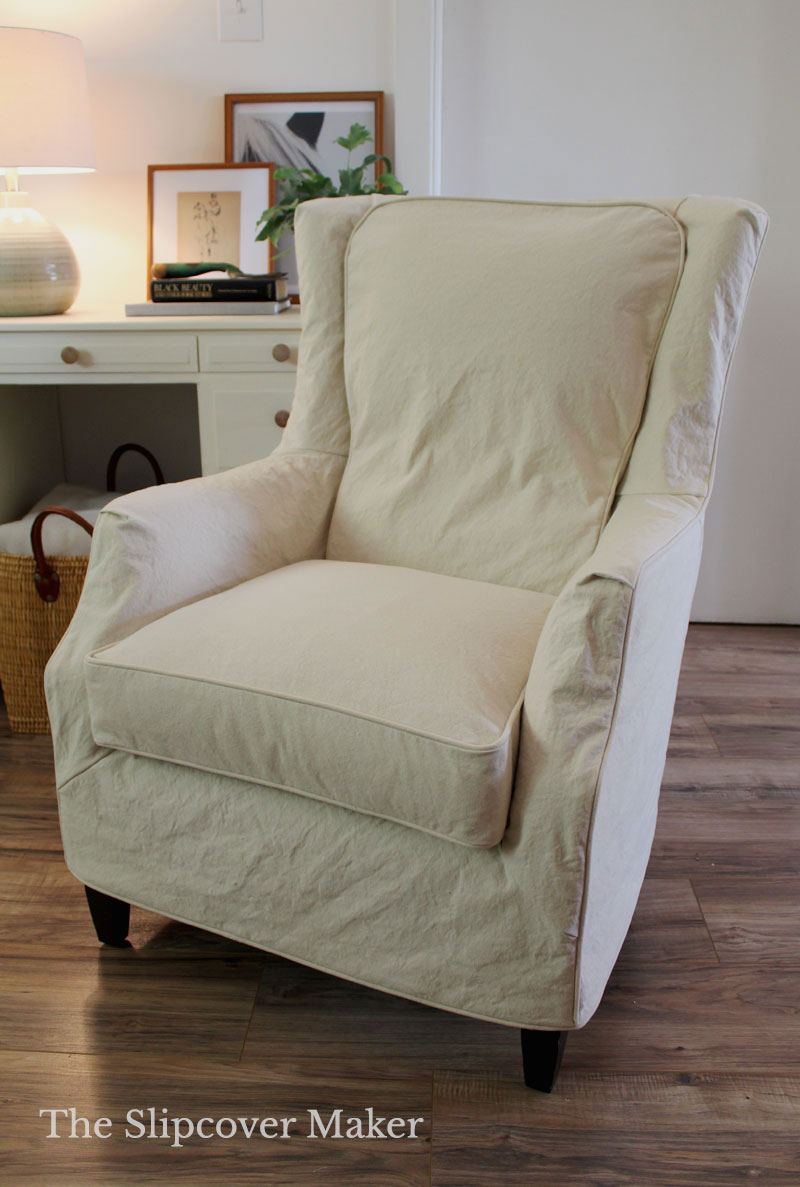 I decided to leave the cushions in place and treat this project as I would a wing back chair. Cover the cushions like a tight back and add tuck-ins. Well, sort of.
Because the attached cushions were shaped and sized differently, puffy and uneven there was no way to create a smooth, tight fit.
So, I concentrated on capturing the contour. Once I did that the fabric draped across the front of the cushions exactly where it needed to go.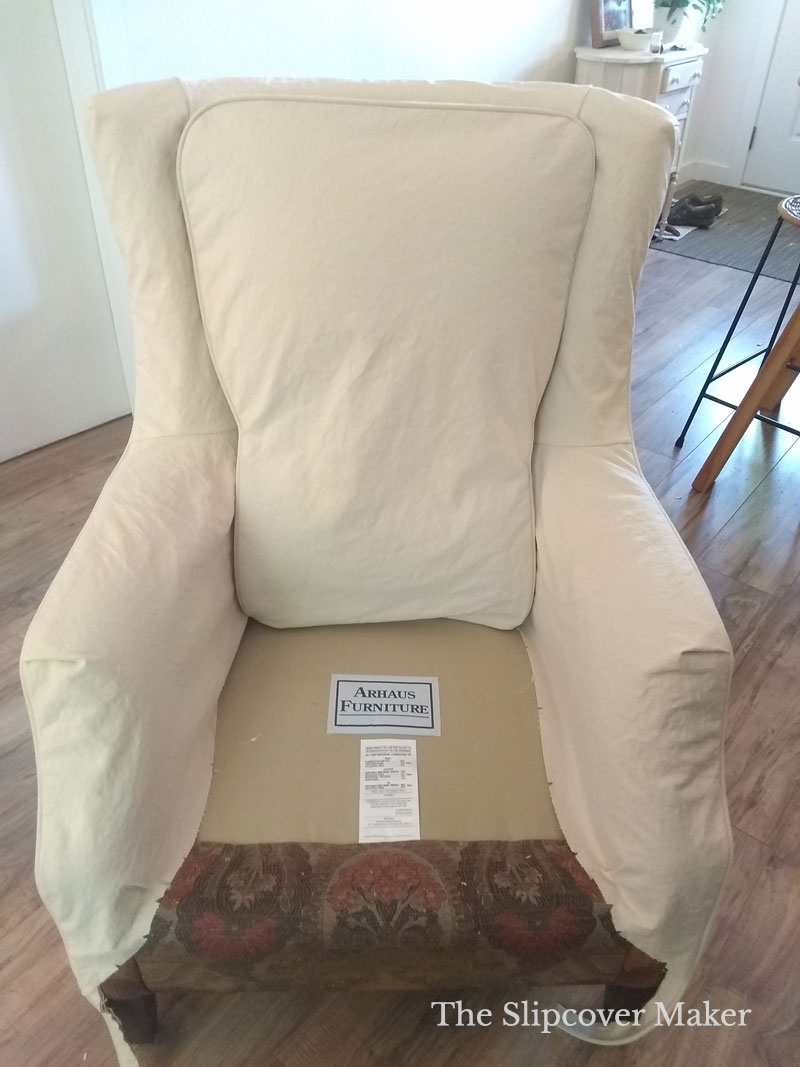 I discovered it wasn't necessary to cover the two cushions separately and add another tuck-in across the middle.
Pinning the curved, rolled top of the chair was tricky, too. There was no place to add a tuck-in!
The upholstery seam in that area holds the back cushion upright. A slipcover can't do that if there isn't a deep, tight space to hold the tuck-in fabric.
The solution? I created an exposed "tuck-in" piece that joins the cushion top to the inner back. From there it attaches to the side tuck-ins, which do a good job of keeping the cushion cover in place.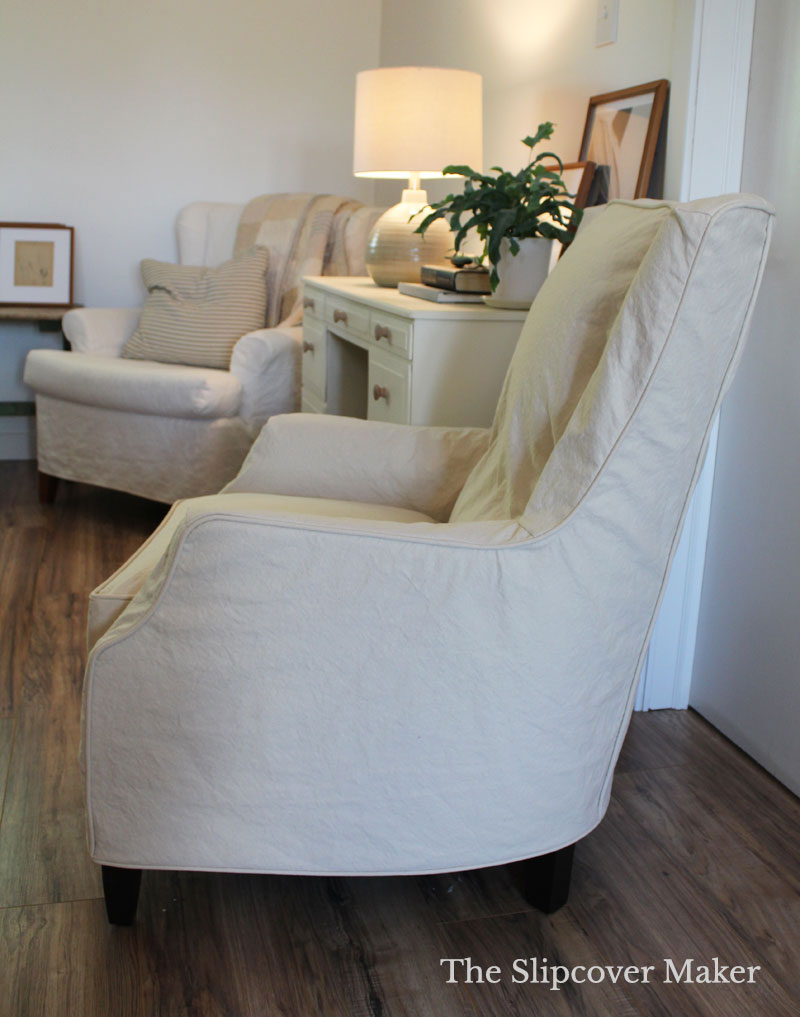 Using washed #12 weight natural canvas from Big Duck was key for this project.
It's a beefy, stable and supple fabric that has excellent coverage. Stable = zero to minimal stretch or ease. It gave structure to the slipcover especially in those difficult to cover areas.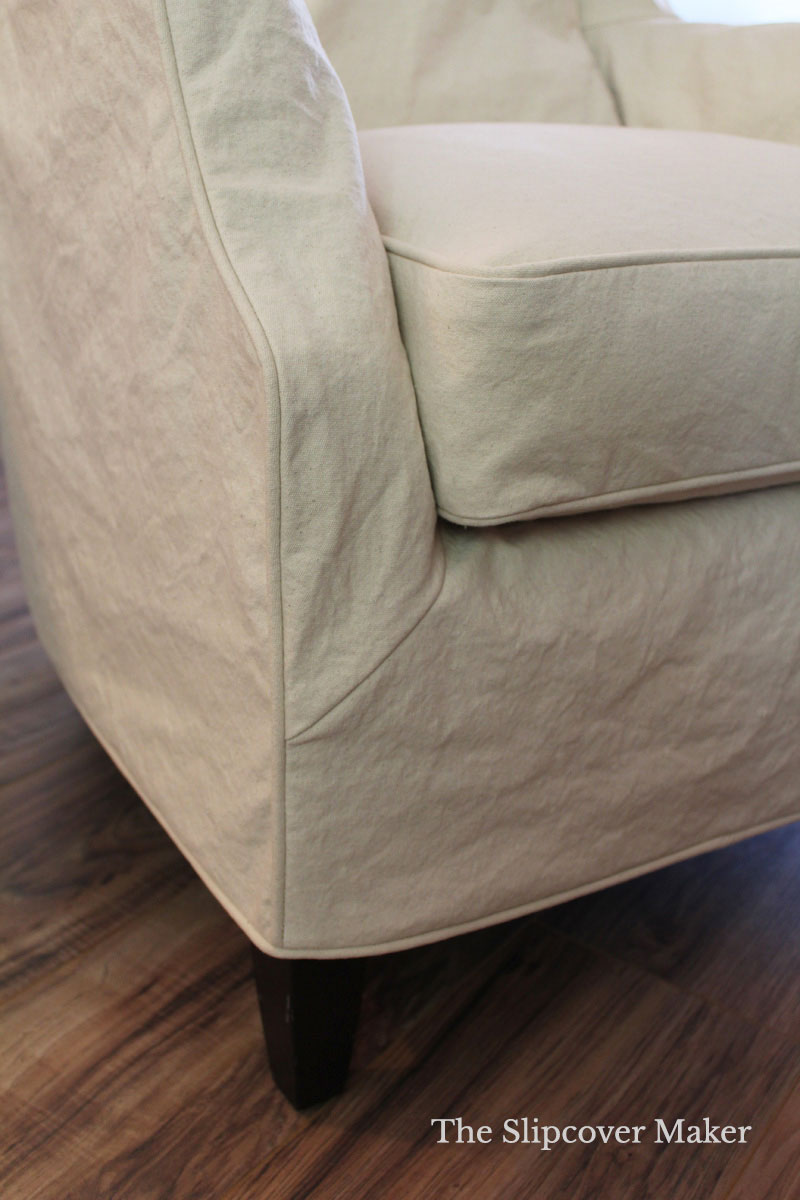 I never underestimate the function and visual appeal of welt cord. I like how it gave definition to the back cushions and curved top. It also did the same for the scooped arms and barrel back.