Creative Resources for Slipcover Inspiration
Use these inexpensive creative resources to inspire your slipcover design. From books, to tear sheets to pin boards and more — everything you need to spark beautiful ideas on a budget.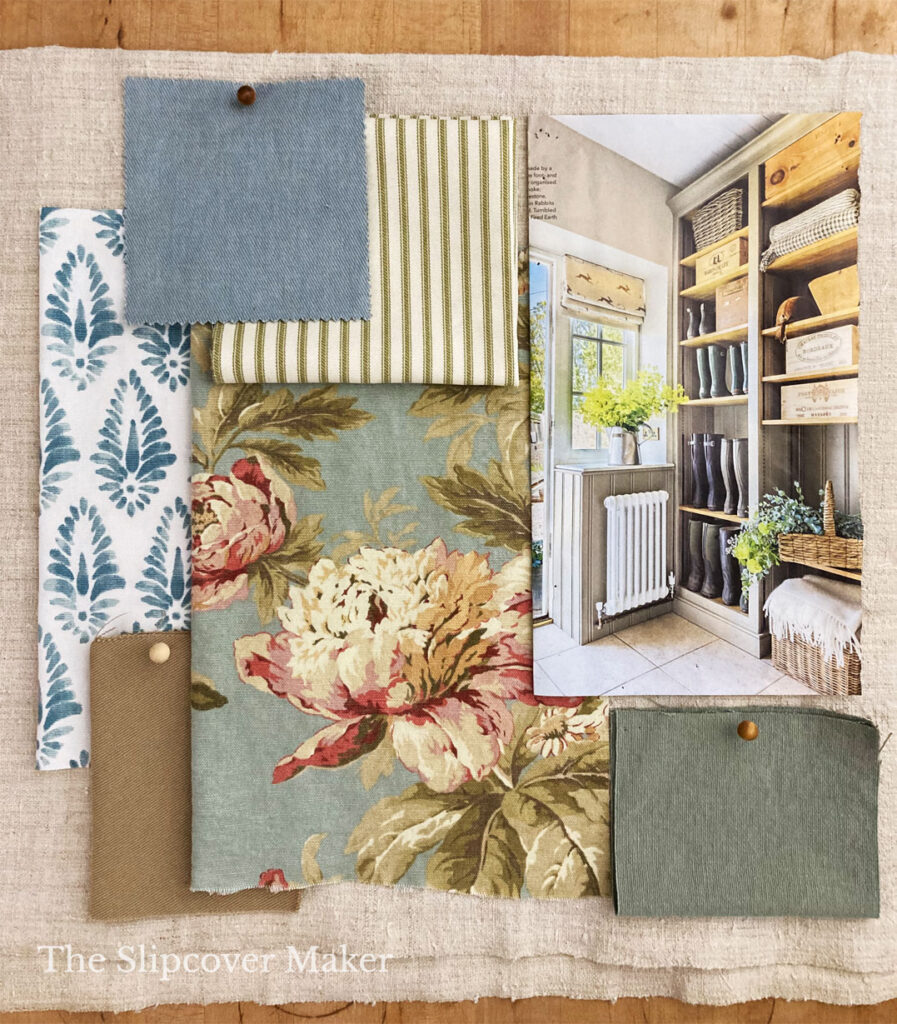 Designing a slipcover is a creative process.
Before you can pin fit your furniture, you have to figure out what style you want, which fabrics look best and which colors light you up.
Most of us need a little help with visualizing the finished piece. We need ideas for combining colors, patterns and textures. We wonder how certain fabrics will work with the rest of our decor.
We need inspiration!
In today's post, I share the simple, inexpensive resources (other than Pinterest) I use to gather design ideas and get inspired.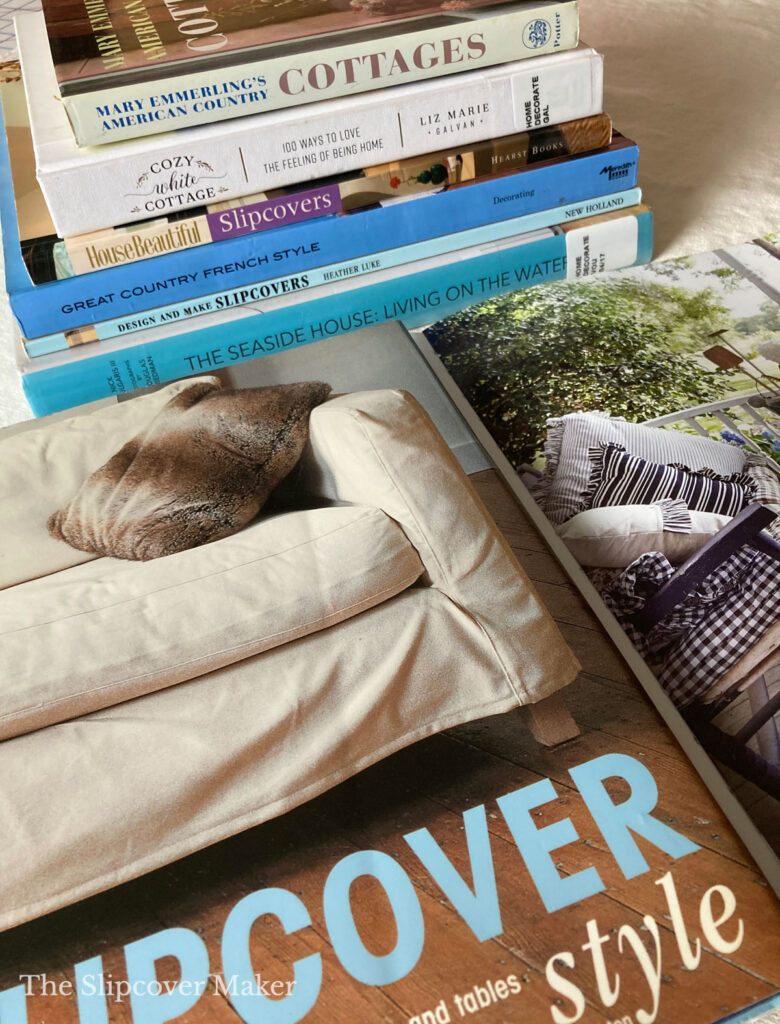 Interior Design Books
Have you visited your local library lately? It could be your number one creative resource for slipcover inspiration. And, it's free!
I love my little library. Whenever I can I check out a big stack of interior design and decorating books.
I find big, beautiful hard cover editions filled with gorgeous photographs. Not every page reflects my personal style but that's the fun of it! I enjoy looking at a wide range of design styles. It stretches my imagination.
Thrift Books is another cheap resource for design and decorating inspiration. You will find all kinds of older and hard to find titles including slipcover how-to books. Most books I purchase from this online retailer are priced around $5 to $12.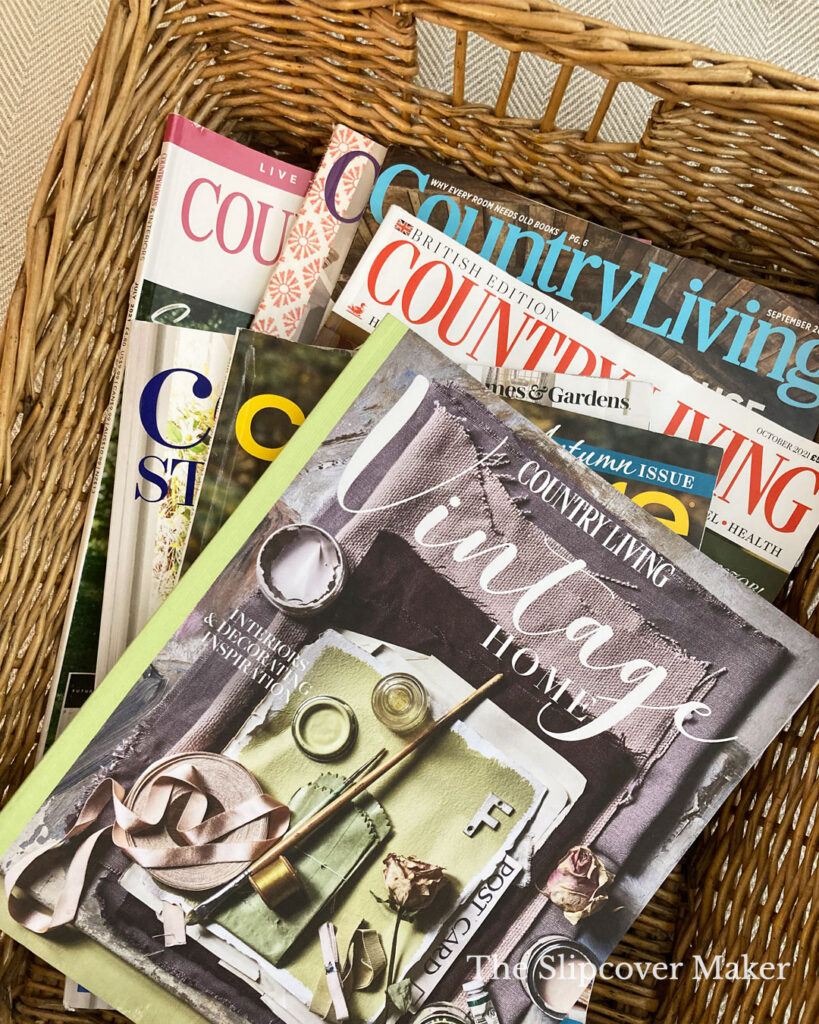 Home Decor Magazines
If you love home decor and lifestyle magazines, you probably can't wait to sit down and linger over every page of each new issue. It's a creative ritual for so many of us!
Home decorating magazines can be an inexpensive source of inspiration when you narrow your selection to a few favorites. Choose the ones that speak to your personal style, the ones that get you excited as you flip through the pages.
For me, it's British country and cottage lifestyle publications like Country Living UK. Country Home Magazine and Cottage Journal are also my favorites. I always find fresh ideas for slipcover design, fabric combinations and color palettes.
Here are few more magazines in print that are always packed with inspiring ideas:
Coastal Living
Southern Living
Cottage Style, a Better Homes & Garden special publication
American Farmhouse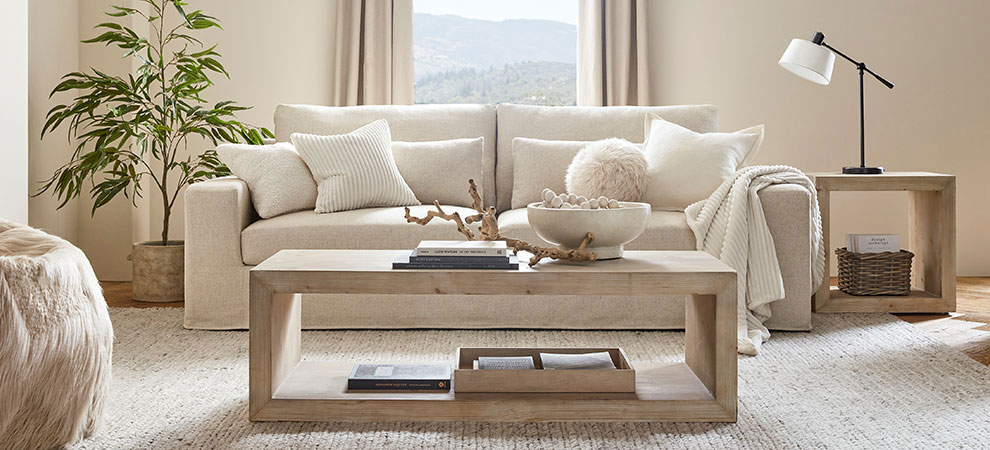 Online Look Books & House Tours
Some home product retailers devote an entire section of their websites to inspiration.
You'll find room makeovers, home tours, and look books with the latest trends in fabrics, colors and furniture styles. Take advantage of their free resources!
Pottery Barn shares beautifully curated seasonal look books that feature different themes and styling ideas. The patterns, textures and colors always get my creative juices flowing. Check out Fall 2021.
One Kings Lane features both Home Tours and Makeovers. It's fun to get a virtual peak inside professionally designed spaces.
Serena & Lily posts interior decorating inspiration for every room of the house.
Fabric Swatches
Fabric swatches are a must-have creative resource. Unlike books and digital images, swatches are tactile. The look, fiber content, weave and hand-feel of a fabric inspires every aspect of slipcover design.
Swatches are meant to hold in your hand and tack up on a pin board. They are made for comparing colors, playing with patterns and exploring textures. They spark ideas.
First, gather up all of your inspiration to get a sense of the design direction for your slipcover.
Then, purchase swatches.
When you have a clear vision of what you want to create, it's a lot easier (and less costly) to zero in on the fabrics with the right look and feel for your project.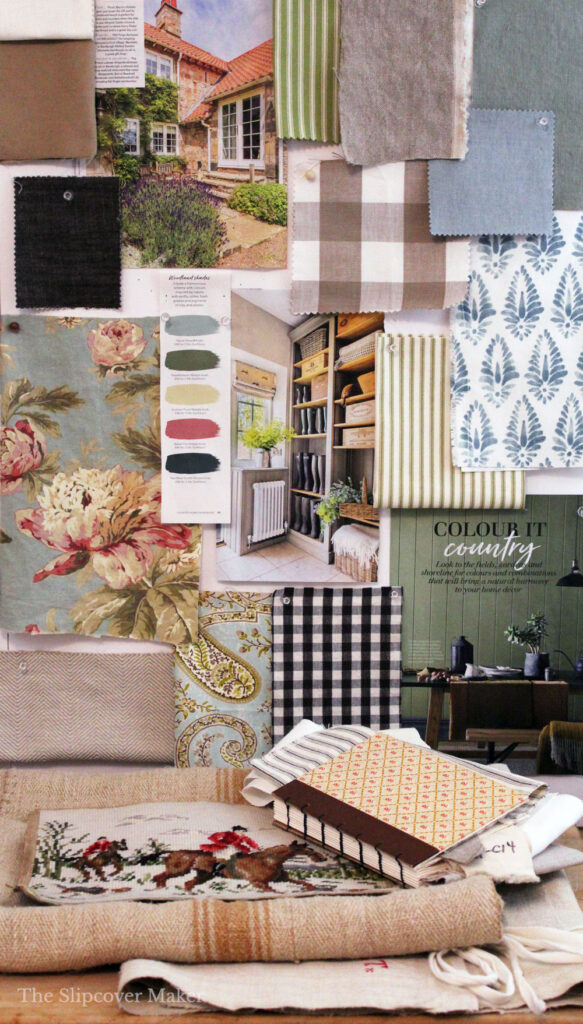 Pin Boards
Pin your slipcover inspiration on a real pin board and you will instantly see your design vision take shape. It's exciting!
A pin board is a fun and low cost creative tool for planning your project and exploring design options.
It helps you quickly organize fabrics, colors and styles. It sparks ideas for combining color and pattern. It shows you what's missing. And, it helps you weed out what doesn't work.
To create your own pin board, start with a piece of foam core board and push pins. Then, pin up all of the magazine tear sheets, fabric swatches and color chips you've gathered.
Your pin board will become your main source of inspiration. Arrange your pins in a way that makes sense to you and brings you joy. I think you'll enjoy the creative process!
Thanks for reading! All the best, Karen.