Contrast Welt Fabrics for Washable Slipcovers
Dress up your slipcover with a contrast color welt cord. Get inspired with these design ideas + my five favorite no-bleed welt cord fabrics.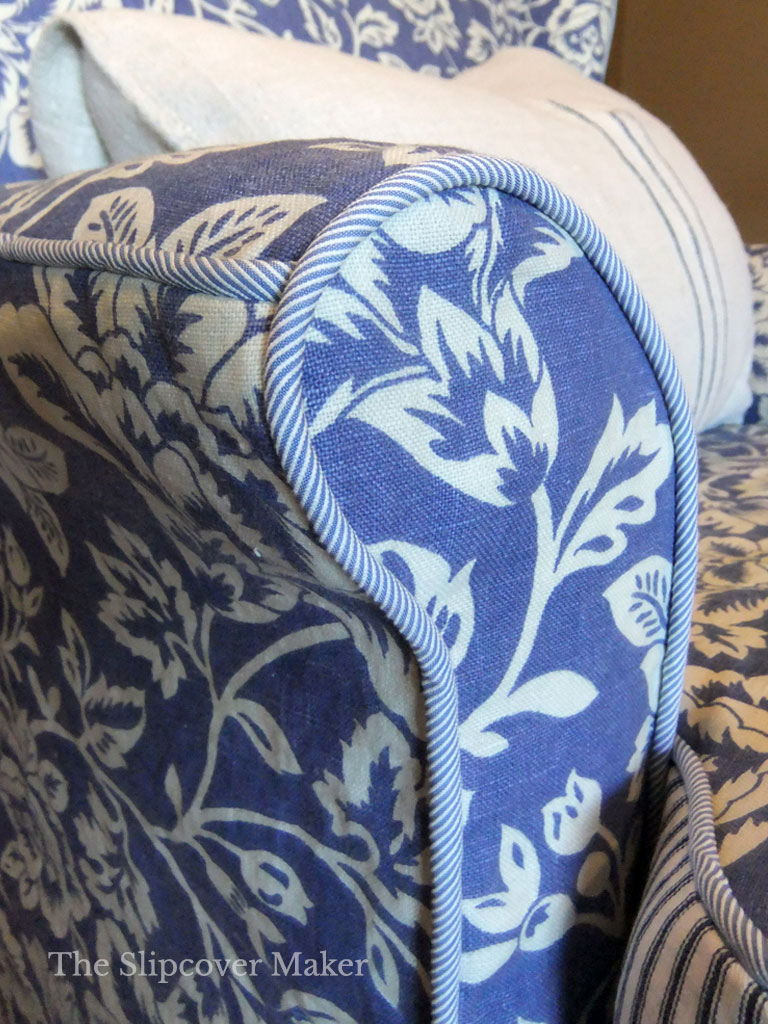 A contrast color welt cord highlights a slipcover's design features. Use it to outline every seam or draw attention to only a few specific shapes such as your box cushions.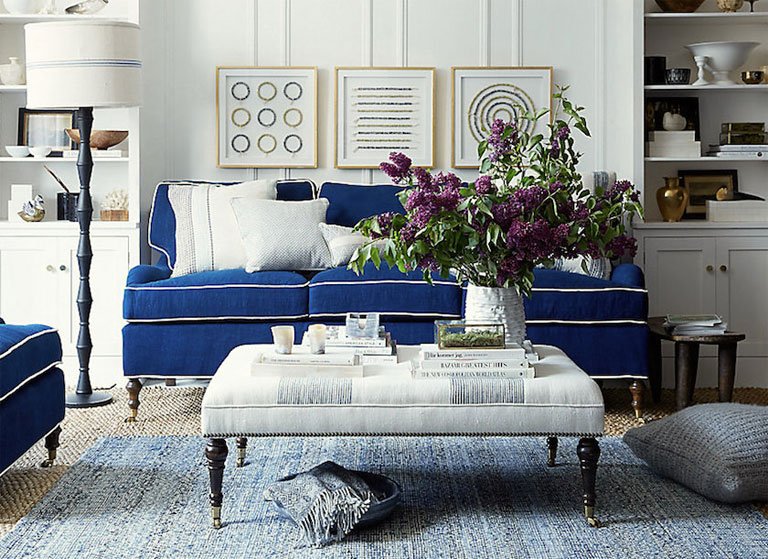 There are no rules for choosing a welt color. The level of contrast is up to you!
However, keep in mind these 3 things when choosing your welt fabric:
Fiber Content
Weight
Shrinkage
Here's what to look for: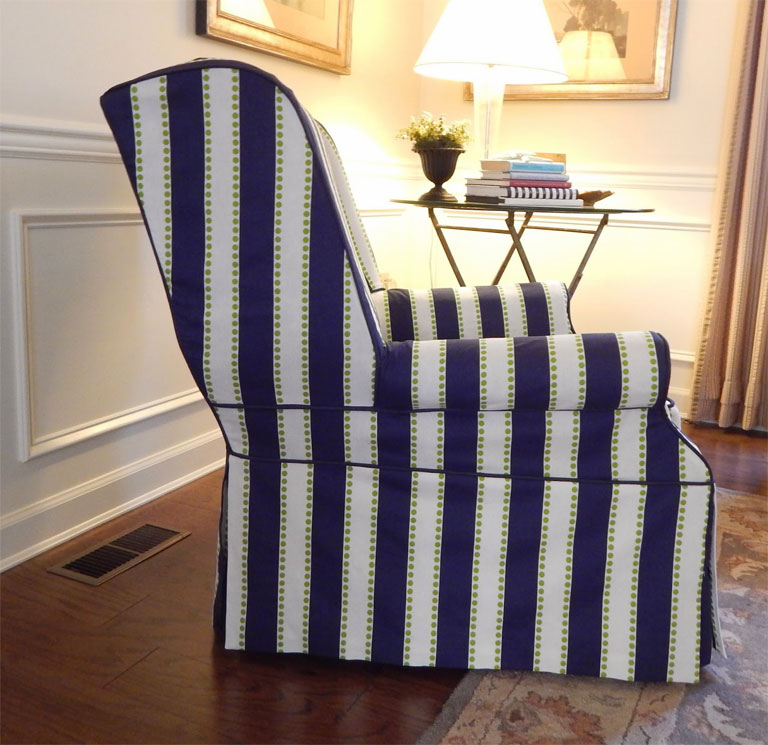 Fiber Content
When making a washable slipcover from a natural fiber fabric such as cotton denim, cotton canvas, linen, or hemp it's very important to use a no-bleed fabric for the welt. Here's why:
Let's say you're making a slipcover in white cotton canvas with a red welt cord of the same fabric. You wash your slipcover for the first time and discover the red color bled onto the white fabric.
OH NO!! Now, your brand-new slipcover is covered with blotchy shades of pink.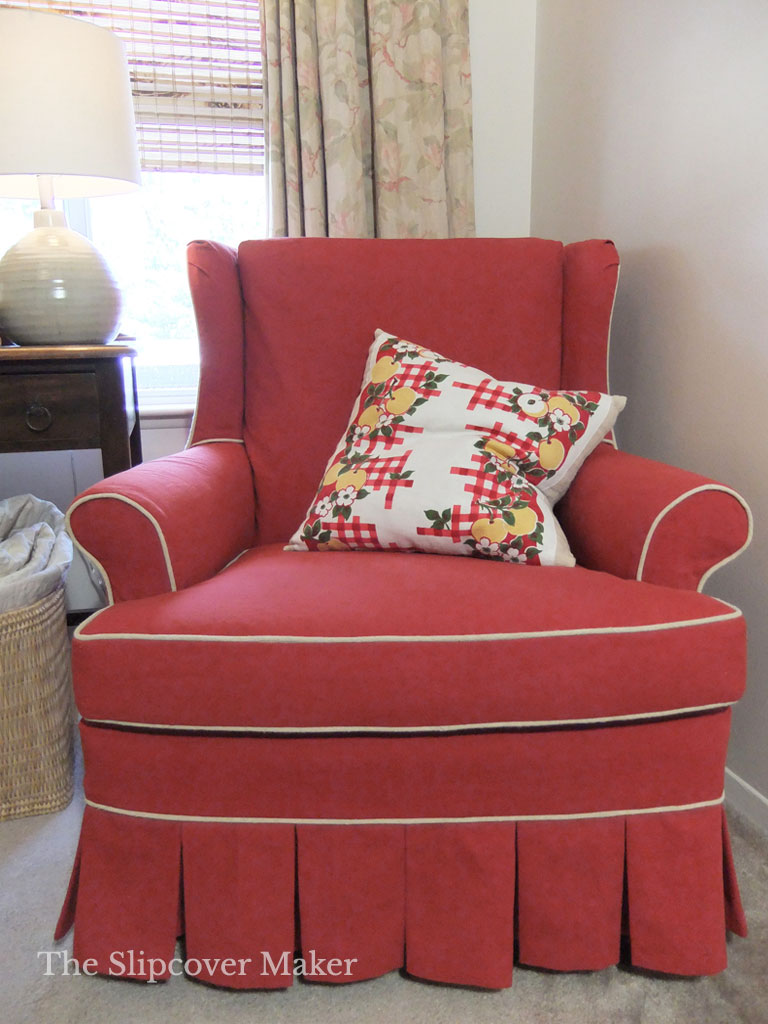 The same thing will happen if you make a slipcover in red, navy blue, black, bright pink, or other rich color and trim it with a white welt. The dark pigment from the slipcover fabric will bleed onto the light color welt.
To avoid this problem, choose a no-bleed welt fabric. I like using a poly-cotton blend with at least a 40% to 65% polyester fiber content. Or, use a 100% polyester fabric.
Weight
Choose a welt fabric that has a similar weight as your slipcover fabric to ensure a consistent look and feel.
It's OK to choose a different type of fabric than what you're using for your slipcover. Combing different weaves/textures is a fun way to create contrast. For example, use a twill welt on a canvas slipcover. Or, a velvet-like welt on a denim cover.
Just make sure the welt fabric weight is compatible with your slipcover fabric weight for the best results.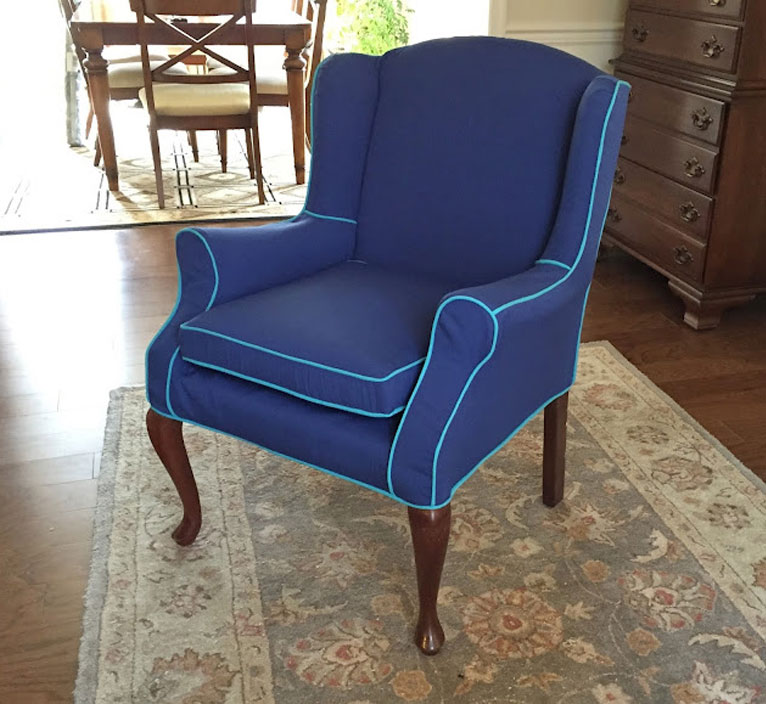 Shrinkage
Making a washable slipcover requires you to preshrink your fabric. The same goes for your contrast welt fabric.
The welt fabric you choose will likely have a different shrinkage rate than your natural fiber slipcover fabric. Preshrink it to make it compatible. Otherwise, you run the risk of it shrinking up and puckering when you wash your finished slipcover.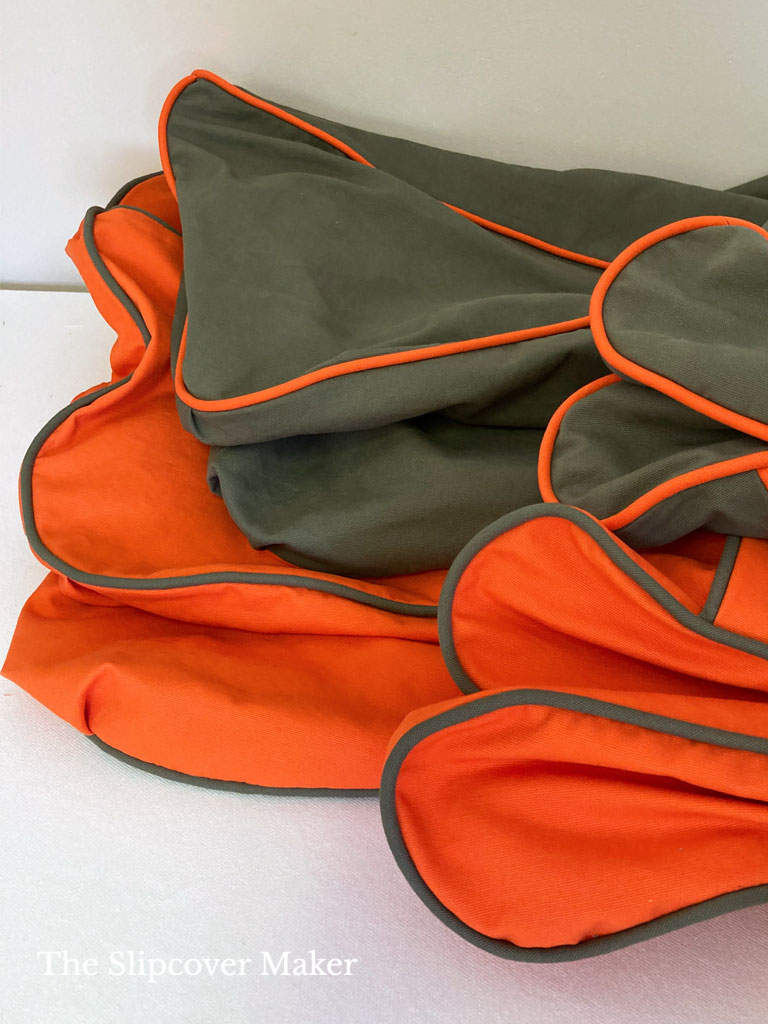 As I mentioned earlier the sky is the limit when choosing a contrast color welt.
If your slipcover is a solid fabric, use a high-contrast welt for a pop of color. Or, use a low-contrast tonal shade for a softer look.
If you're using a print fabric for your slipcover, you could match your welt fabric to one of the accent colors. Or, go with a contrast print like the stripe welt shown above.
Welt cord trim in a contrast ticking stripe or check pattern would also look great on a solid-color slipcover.
And for those of you who want to trim your slipcover with a novelty cordless trim like the loop fringe shown above, just be sure to check the compatibility with your slipcover fabric.
Welt Cord Fabric Resources
Below are my favorite fabrics that work well as contrast welt cord for washable, natural fiber slipcovers. Based on my experience, these poly-cotton blend fabrics do not bleed in the wash.
It's always wise to do your own wash test to make sure they work for your project.
Galey & Lord Trigger — 65% poly/35% cotton twill. A 6 oz. weight with a cottony hand-feel.
Kingston Aston — 65% polyester/32% cotton/3% linen. A tightly woven 10 oz. canvas.
Polyester Poplin — 100% Polyester. A tightly woven medium weight plain weave.
Poly Cotton Twill — 65% polyester/35% cotton. A medium weight classic twill fabric.
Bella Velvet — 100% polyester microfiber. A washable, low-pile fabric with a lightweight backing and a velvety hand feel.
FYI — my list does not include performance fabrics such as Revolution, Sunbrella, Crypton, etc. That's because those type of synthetic fabrics are not designed to stand up to machine wash and dry.
Have fun creating your contrast welt cord! Let me know what you come up with.
Thanks for following! — Karen