Natural Canvas: 3 Favorites for Slipcovers
Natural canvas is one of the most popular fabrics used for casual, washable slipcovers. Why? It's affordable, durable and versatile. Below are 3 of my favorites.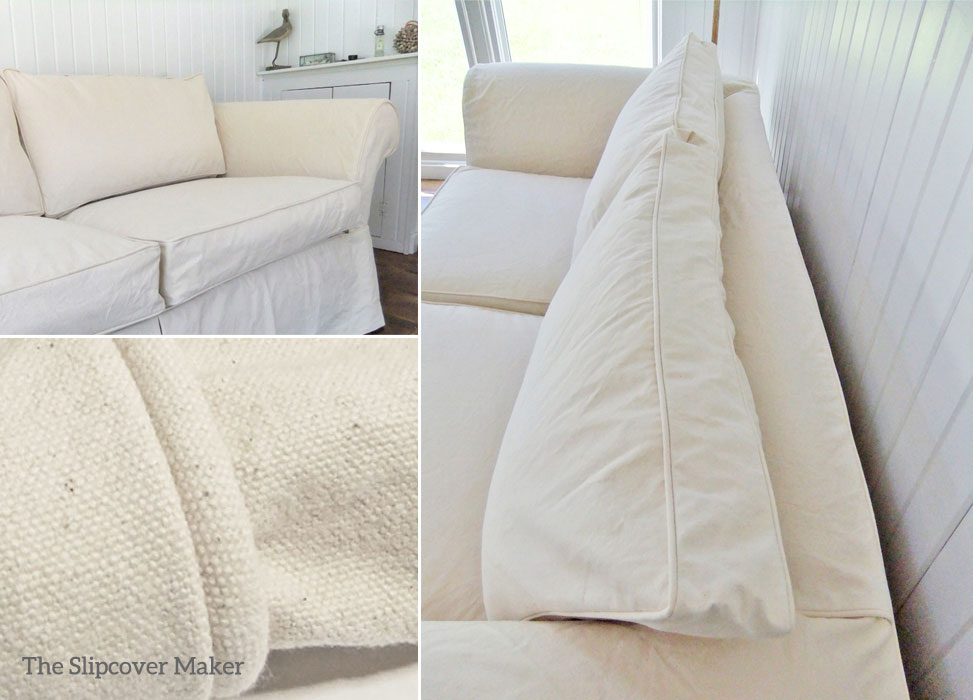 Natural Cotton Duck #12 Weight: This tough cloth is designed for tents, awnings and tote bags but I found it works great for slipcovers. Pile on the kids and pets! It's denser, thicker and more durable than 10 oz and 12 oz canvas. The look is simple, wrinkled and super casual. I buy it at Big Duck Canvas.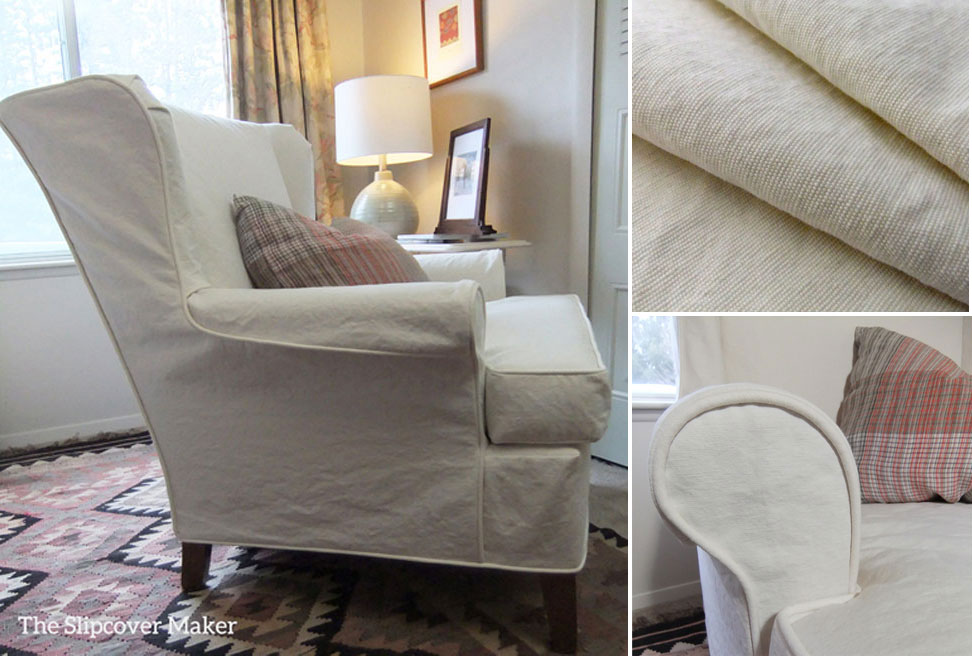 Natural Cotton Poly Canvas 12 oz: No extreme wrinkles! This lovely cotton canvas is blended with a bit of polyester, which helps soften the wrinkle and adds strength. The subtle rib in the weave replaces the grainy texture found in 100% cotton canvas. I think you'll love the French laundered look after it's washed — softy crumpled, relaxed and very cottage-y.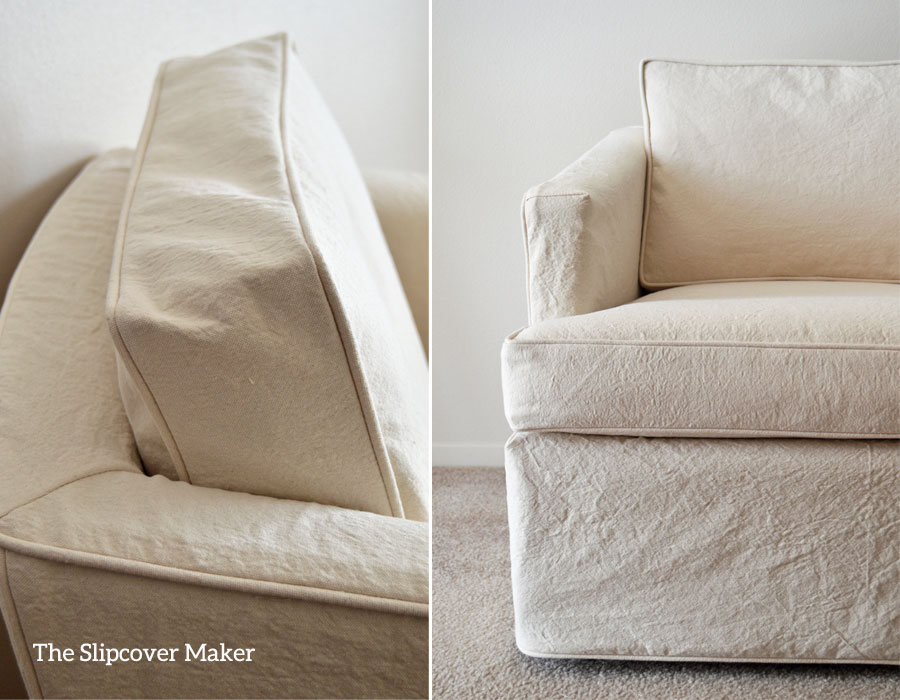 Natural Cotton Canvas 10 oz: Sewing your own slipcover? This 10 oz. canvas will sew just fine on your home sewing machine. It's the most economical canvas, a good choice when you're on a tight budget and want to make a simple, medium weight slipcover. The hand-feel softens after it's washed and takes on a relaxed, broken-in look with a grainy texture. Expect high wrinkle. I buy it at Big Duck Canvas.
Check out my reviews of the two Big Duck natural canvas fabrics mentioned above to get an idea of shrinkage and usage. Don't forget to follow my fabric pre-shrink instructions to minimize wrinkles.