Old Ticking Stripe for New Slipcover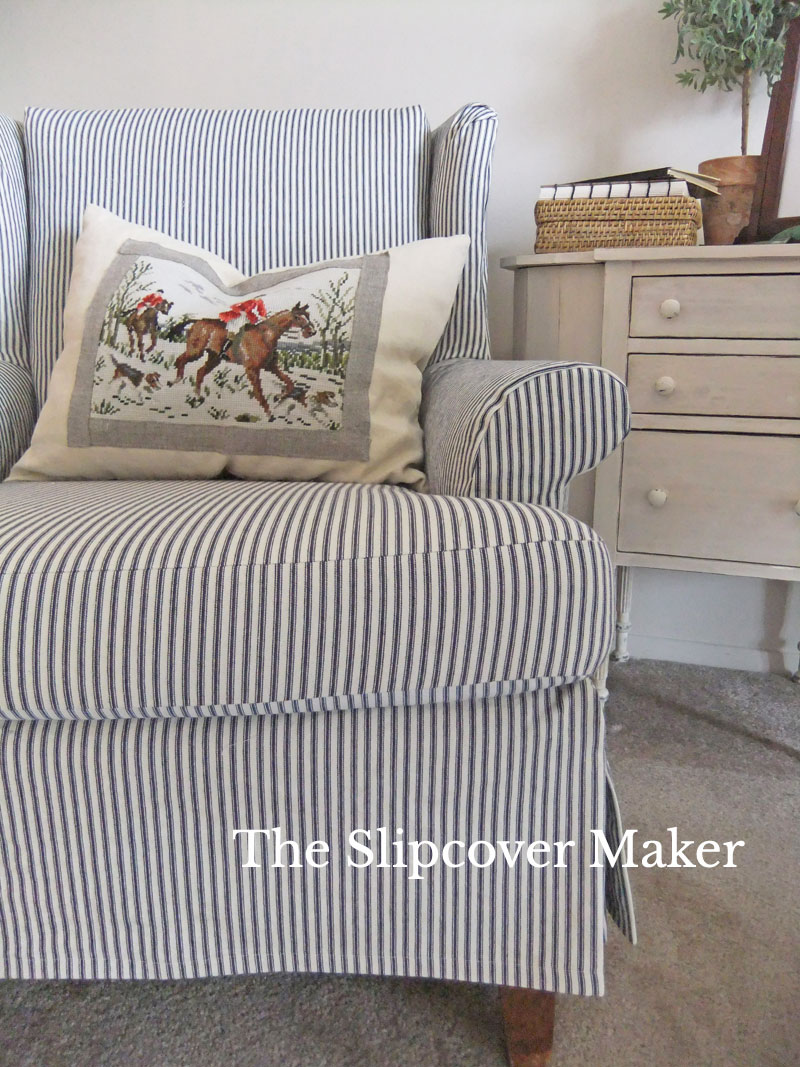 Back in 2014 I posted Ticking Stripe Fabric Reviews. At that time I tested a variety of ticking stripes all of which turned out to be too light weight, too limp or too narrow for slipcovers.
My search continues for the classic, old school stuff — a cotton woven ticking (not printed) in a heavy weight twill or herringbone weave without fire retardant.
In the meantime, I will leave you with a little ticking inspiration. For this simple tie-back slipcover, I used my stash of vintage ticks from the 1960's — tightly woven, weighty and durable.