Blue Canvas Slipcover for Big Sectional Sofa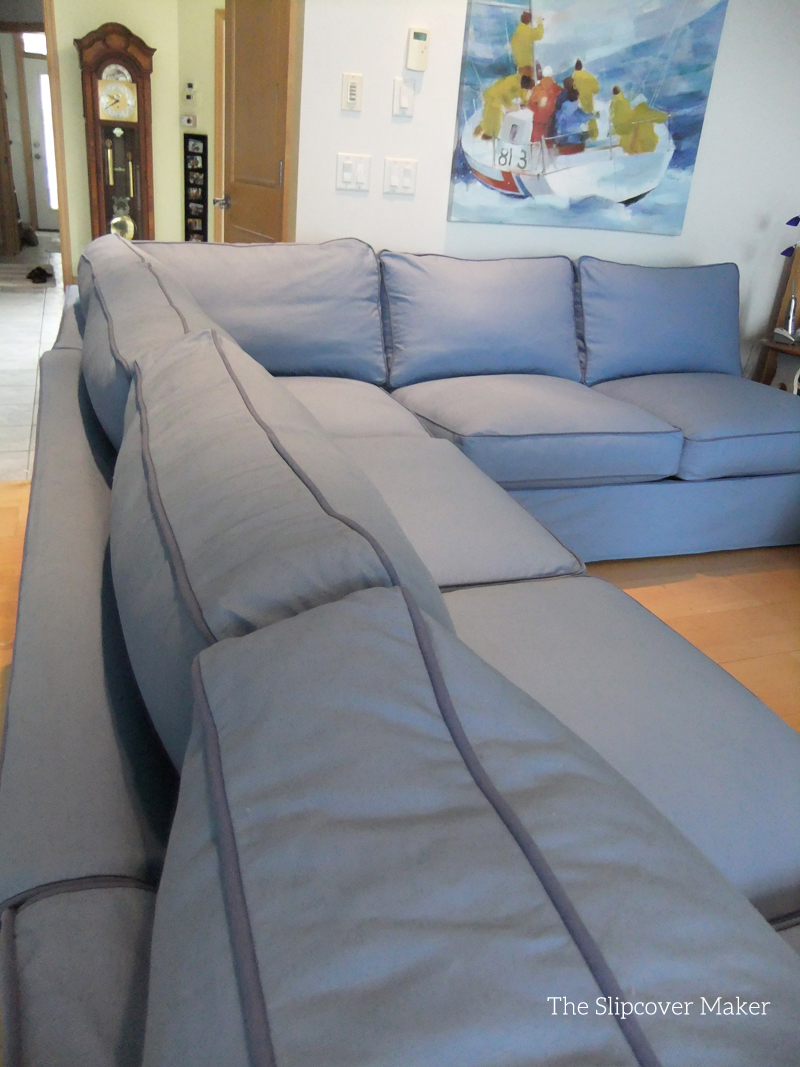 Keep the sectional. Replace the slipcover. That was always my customer's plan from the day they purchased their well-made furniture 10 + years ago.
Updating a large sectional with a new slipcover is often more economical than throwing out the entire piece and starting over.  Especially when the cushions and sofa sections are in excellent shape.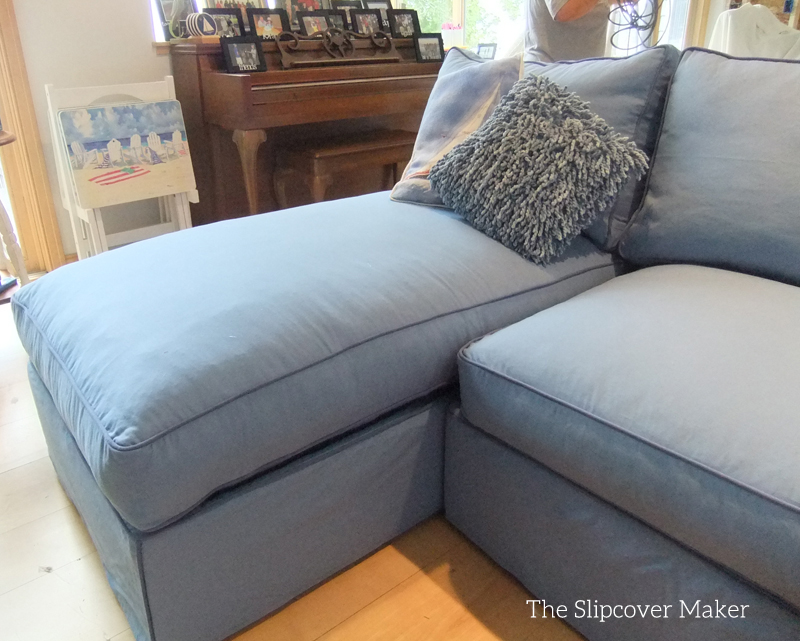 For this slipcover makeover, I covered the 13 feather wrapped cushions and 4 sofa sections with 10 oz cotton canvas.  
My customer chose a blue color similar to her original slipcover. It looks so pretty in her airy and light filled living room on Gull Lake.
Below is the sectional before the new slipcover.