Budget-Friendly Denim Perfect for Slipcovers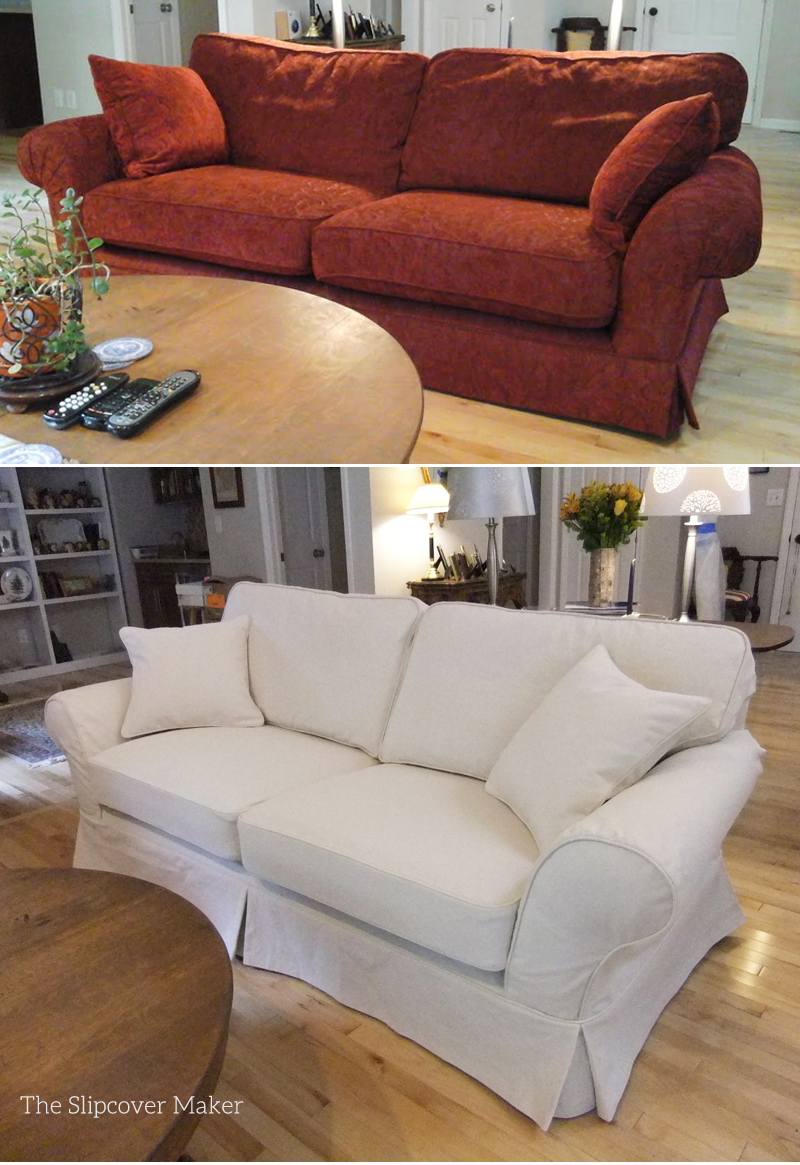 I'm super happy my customer, Marilyn, loves her new natural denim slipcover! It suits her space so well it's hard to believe this project almost didn't happen.
Before Marilyn found me she was on the verge of replacing her perfectly good sofa. She really didn't want to get rid of it but the high price of decorator fabrics nixed her vision for an affordable custom slipcover. Sound familiar?
Here's the thing, you don't have to spend a fortune on good quality fabric for your slipcover.
I recommended this cotton bull denim from Big Duck Canvas. This 12 oz. weight in a creamy natural color was exactly what Marilyn was looking for.
Think outside of the high-end decorator box and explore multi-purpose fabrics in natural fiber like denim, canvas, corduroy, linen, bedford cord and chino twill in medium to heavy weight.
Basic fabrics like these, priced under $15, offer a lot of bang for your buck and make the best looking and most versatile slipcovers.