Easy To Make Washed Linen Slipcover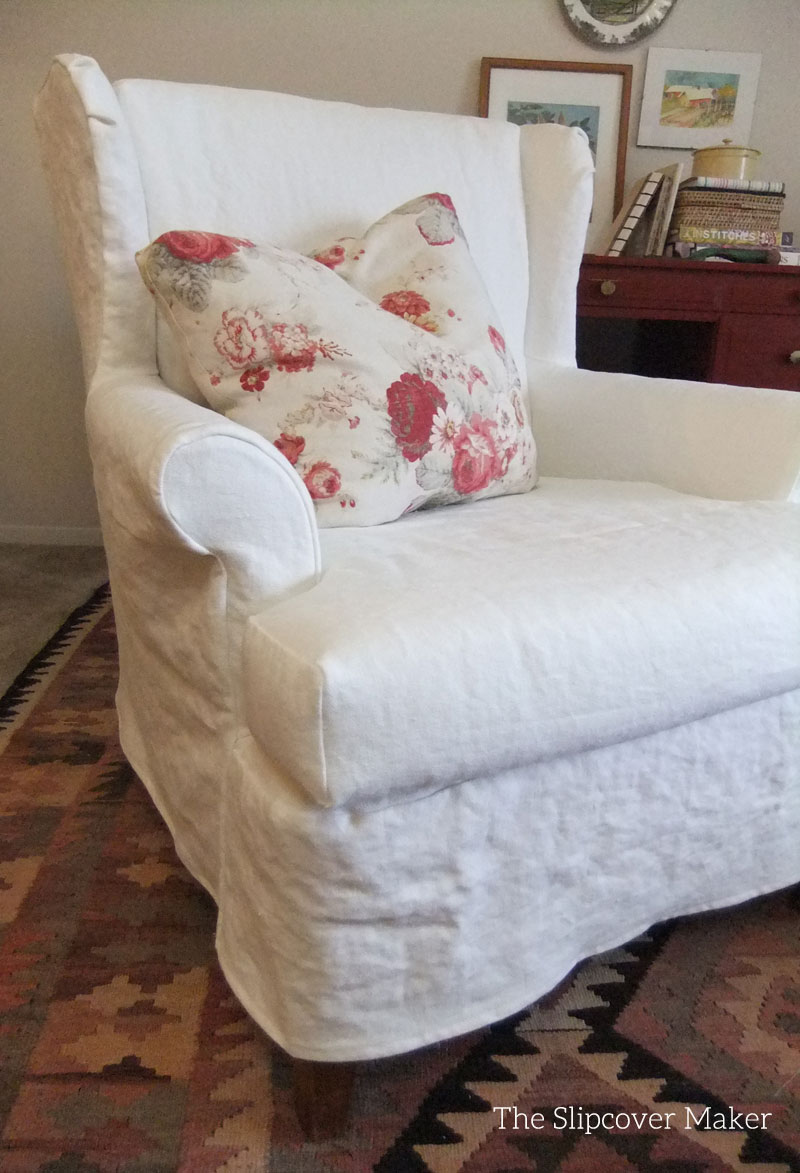 I recently got hooked on 12 oz. Brazil linen while making a very detailed, traditional sofa slipcover for a customer.
As I was working with this beautiful linen I wondered how it would look in a simple, casual design. Something with a relaxed fit and no details at all. I put it to the test and love the results! Here are a few tips for making your own: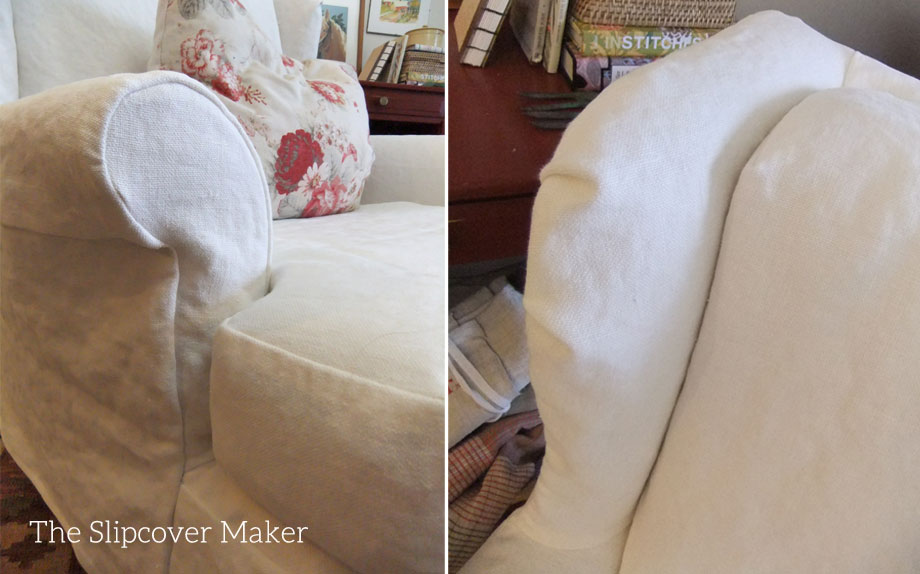 1. Use a heavy weight linen for best results. For my chair slipcover, I used 12 oz. Brazil Linen in color Off-White from InstaLinen. Read my review on my Fabric page.
2. Pre-shrink your yardage. The natural beauty of Brazil linen comes through after it's washed and dried. It takes on a soft crumple and floppy drape. No hard wrinkles, no pressing necessary. Here's how I pre-shrink slipcover yardage.
3. Pin a loose fit. I loosely pinned muslin on one half of my chair to create a pattern and then cut it out in the linen. Learn the half pattern method from Paul A. Carter's videos.
4. Forget about the details. No need to add welt cord, ties and zipper openings. A slipcover void of detail puts the focus on the lovely linen.
I stitched my simple slipcover on my home sewing machine using a no. 12 size needle. Linen ravels so be sure to overlock or zigzag the seams.