Favorite White Linen for Sofa Slipcovers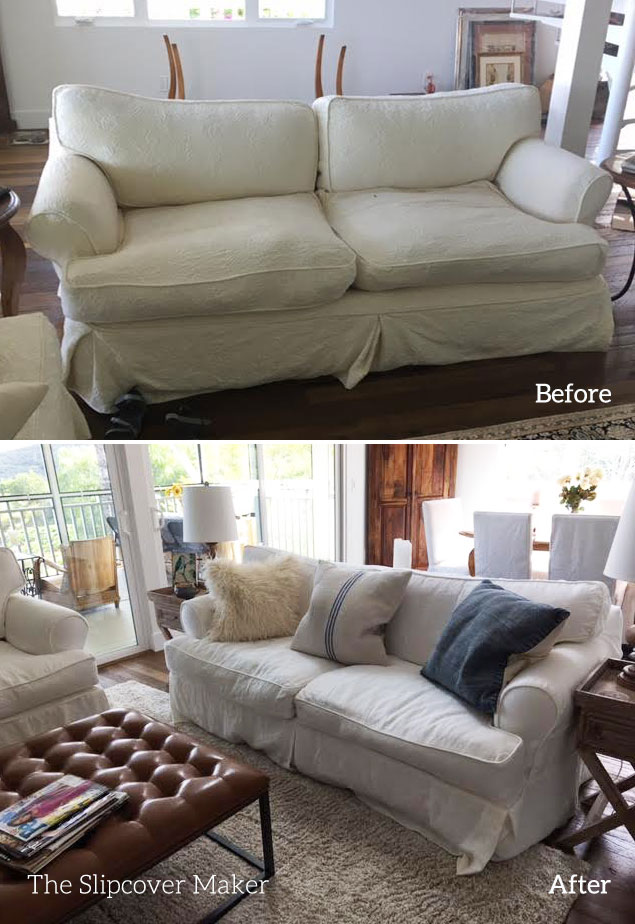 I finally found a good quality white linen for slipcovers. It's called Brazil, a heavy weight 100% linen from Insta Linen. I absolutely love it!
It worked up beautifully in slipcover copies I made for Shelley's Quatrine sofas. I used her old, worn slipcovers as templates and tweaked the tailored fit to be relaxed and inviting.
After washed, this linen takes on a casual look, floppy drape and softly crumpled texture. No hard wrinkles at all. Read more about why Brazil is a favorite.