My Favorite Fit for Custom Slipcovers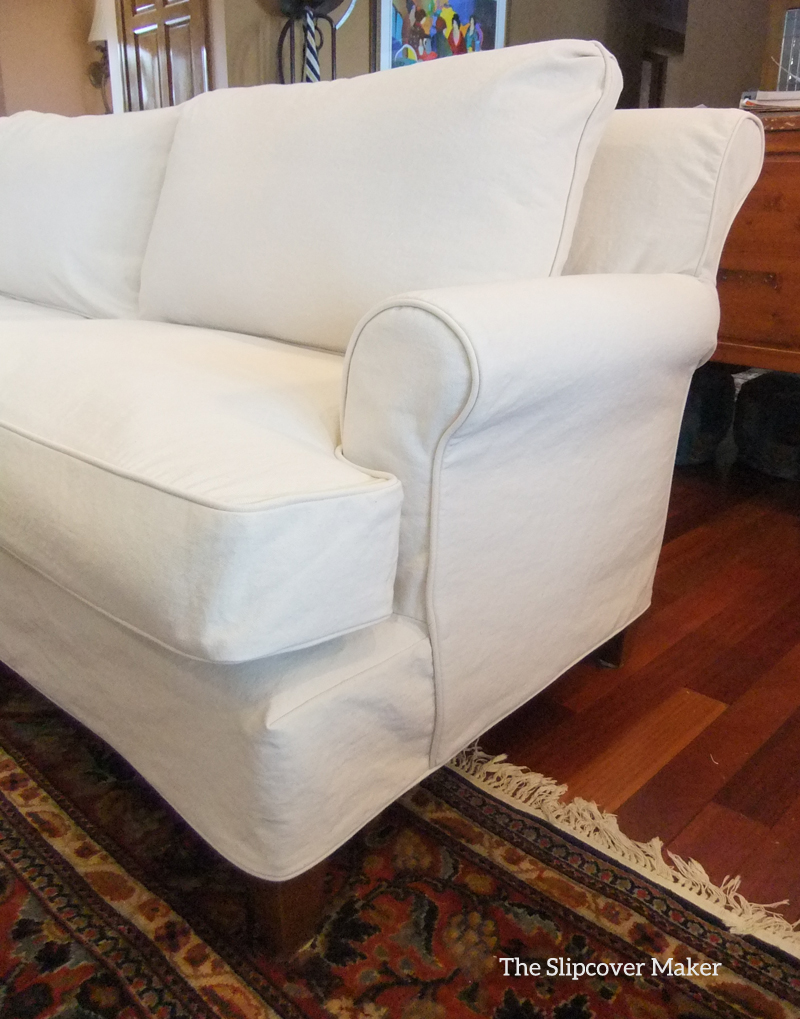 The wonderful thing about having a custom slipcover made is it can be designed to fit however you want: upholstered-like, shabby chic, loose fit, etc.
My favorite slipcover fit is the one shown here. I call it tailored casual. It shows off the contours of the furniture without being too tight or too loose. The look is simple and relaxed. I especially like this fit for classic sofas and chairs I slipcover in heavyweight washed denim and canvas.