Replacement Slipcover For Ethan Allen Chair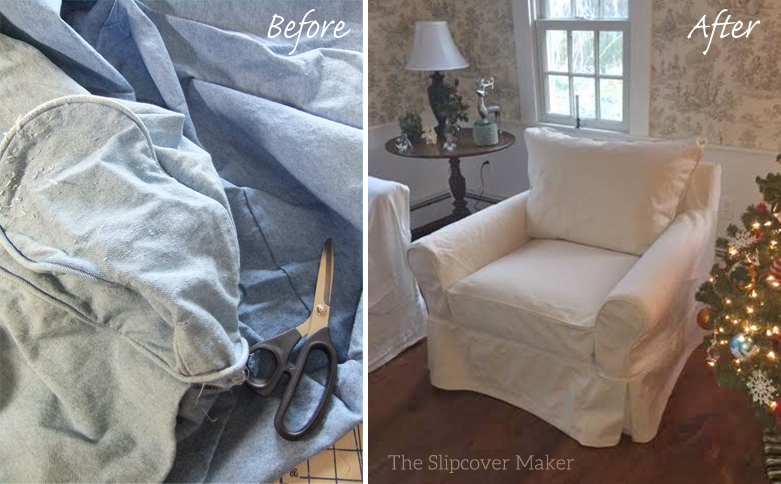 Carol, from Massachusetts, shipped her old blue denim slipcover to me to copy. I took it apart to make a pattern and cut it out in 12 oz. natural denim. Voila! A brand new look for her Ethan Allen chair. Doesn't it look pretty next to her toile wallpaper and dark wood floors?
She writes: "I am sending you pictures of my chair with the slipcover. It fits PERFECTLY and looks AMAZING!!! Thank you SO much! I'm thrilled to have a "new" chair for Christmas!"
Using Carol's existing slipcover as a pattern worked out well because the original fit didn't need any modifications. This was key since I couldn't work with her chair in person.
Carol also shipped me cotton denim fabric that was very similar in weight and drape to her blue cover. The right fabric combined with a good fitting pattern always makes a great looking slipcover.