Natural Denim Slipcover Makes Old Sofa New Again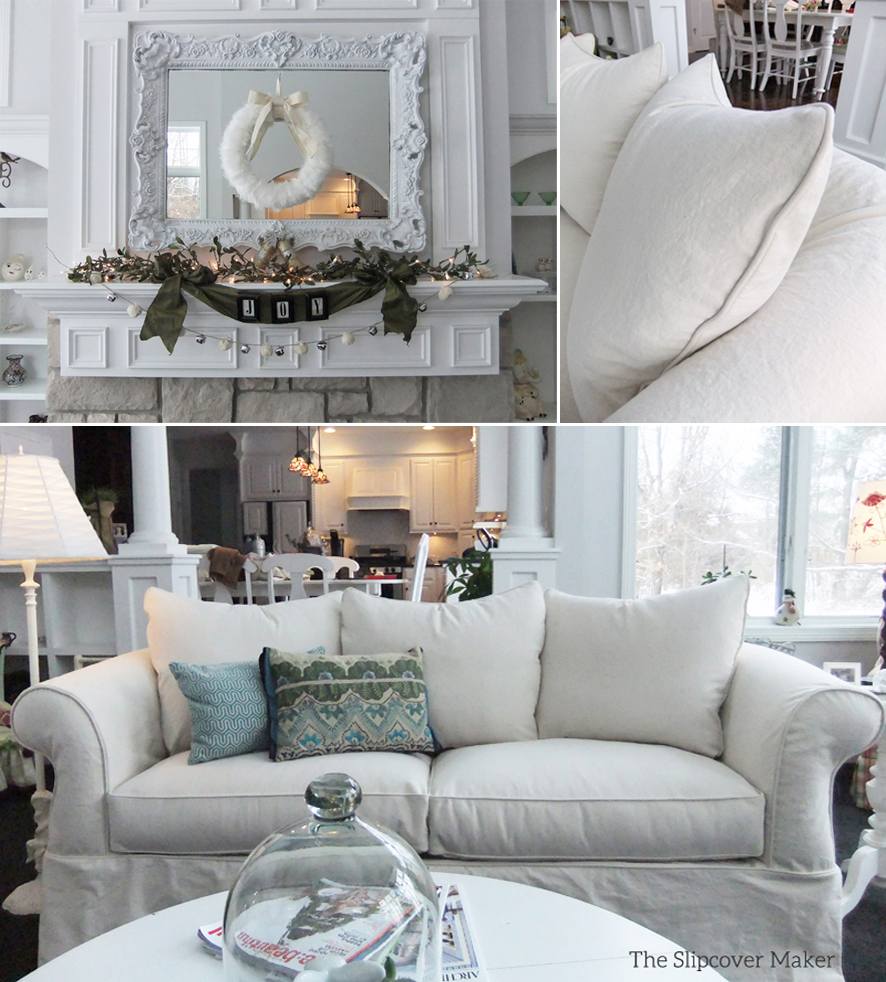 Oh what fun it was to slipcover Joyce's worn and loved sofa. This piece is a keeper — sturdy, well-made and comfy. All it needed was a fresh new look.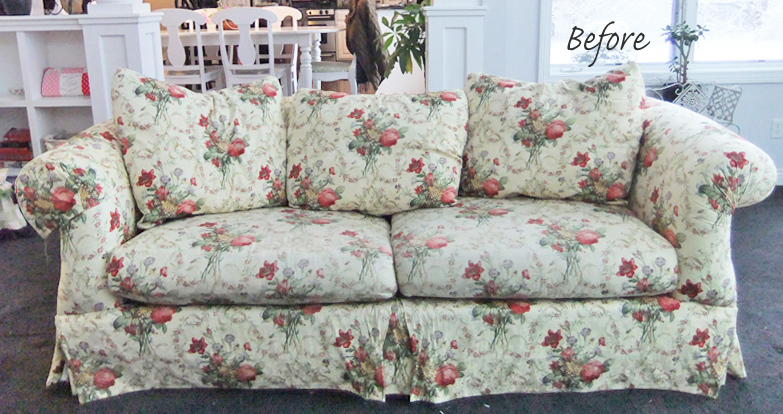 Natural denim from Big Duck Canvas was the perfect choice for this slipcover. It not only wears well, it covered the outdated floral upholstery beautifully. The creamy natural color couldn't be prettier against the white walls and stone fireplace.
Details make all the difference. I boxed the seat cushions and framed the arms and back cushions with welt cord. An instant update! We replaced the compressed poly wrap on the seat cushions with with new, plump down envelopes. To refresh the back cushions, I added down-like polyester cluster fill.
Joyce's slipcover not only makes her sofa look new again it also gave her entire family room a style boost. Yay! Check out more before and after photos on my Pinterest page.